Aggressive Carlisle, PA Military Defense Attorneys
When You Need a Court Martial Lawyer in Carlisle, PA
Our court martial lawyers have successfully defended service members around the world.

The experienced military criminal defense lawyers at Gonzalez & Waddington have gained a reputation for representing service members at military installations worldwide. If you are stationed in Carlisle, PA and are suspected of a military crime, then retaining the most aggressive criminal defense attorney can be the difference between spending decades in prison versus winning your case or redeeming your career. Our military defense lawyers defend Carlisle, PA service members in both criminal and administrative matters to include defending service members accused of sexual assault, drug use, and other offenses under military law.
Our criminal defense attorneys defend false accusations of rape, child abuse, and sexual assault under Article 120 UCMJ, 120b UCMJ, and 120c UCMJ.
Unlike most civilian court martial defense attorneys or your assigned military attorney, pleading guilty is not something we commonly do. When our attorneys are retained, we make the military to prove their case. We take just about every case to trial and fight the allegations in front of a jury.
Our military court martial results speak for themselves. The accused service member and his or her well being is our principal concern. Our court martial defense attorneys keep lighter caseloads than the typical free military attorney so that we can concentrate on each client individually. Your case will not be delegated to a random attorney and we will not intimidate you into pleading guilty at the eleventh hour. Our court martial defense lawyers have successfully defended military court martial and administrative separation (ADSEP) cases in the U.S. and around the world.
Carlisle, PA Court Martial Attorneys
Our experienced military lawyers will use our skills to defend your court martial or ADSEP case in Carlisle, PA.
Call today to consult with a hard-hitting military defense lawyer.
Military personnel working in Carlisle, PA deserve the best military defense attorneys available to represent them at their court martial or ADSEP board.
If you or a loved one are stationed in Carlisle, PA and are suspected of a military crime such as sex assault or if you are facing an administrative separation, NJP, show cause board, letter of reprimand, then contact our court martial lawyers today.
Click here for military law resources: AFPD 51-2: Admin of Military Justice – Naval Justice School
Borough of Carlisle, PA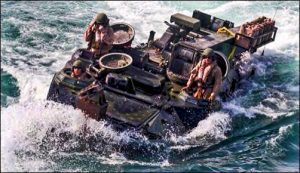 Carlisle is in the County of Cumberland, in the State of Pennsylvania, United States of America. It has a population of over 18,000, which is pretty small. However, if the whole of Carlisle urban cluster is considered, then the population doubles, going slightly over 37,000 as of 2014 census. The total area of this place is 5.54 square miles, out of which 5.53 square miles is land area and only 0.008 square miles is water. The coordinates of the place is 40 degree and 12 minutes north, 77 degree 11 minutes west. The elevation of Carlisle is 146 meter from sea level. It is part of south-central Pennsylvania, to the south of Conodoguinet Creek. The place has a humid climate throughout the year. Average temperature is about 51.3, with the highest going up to 90 and to the lowest going up to 32 degree Fahrenheit on an average every year.
Key Highlights of Carlisle PA
Jon Strongroom Sr. is responsible for laying the plan for Carlisle way back in 1751. Scottish and Irish immigrants that found their way into the country back then habituated there, and started agriculture in the Cumberland valley. The place is named after its sister city, also named Carlisle, located in Cumbria of England. From then onwards, the place has only seen an uphill journey. The first big establishment was police headquarters resembling the Carlisle Citadel of England. Then schools and other establishments of similar importance were built. Carlisle, on April 13, 1782 was declared as a borough, which was bright day in the places history.
Presently, there is only one government school in Carlisle, and many private schools. The notable colleges of Carlisle are:
The Dickinson College
United States Army War College
Penn State Dickinson School of Law
All these are institutes of higher education that are fairly successful and well reputed.
A number of notable people have come out of Carlisle. Some of the most notable names would include:
John Armstrong Jr., son of John Armstrong Sr., the founder of the city, was the US Secretary of War
James Armstrong was a former congressman of Pennsylvania
Charles Jefferson Albright was yet another Congressman of Pennsylvania
Alice Bridges, Berlin Olympic Gold Medalist in 100, swimming
A number of great legislators, including Alexander J Irwin and Robert Irwin Jr.
Samuel Smith, another US congressman and Senator from Maryland, was originally born in Carlisle.
Military Details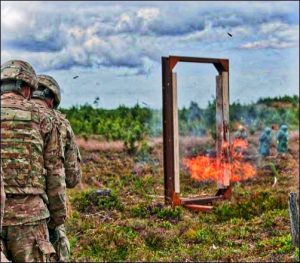 Carlisle is home to United State's second oldest military base. Carlisle Barracks which is a part of the United States Army Training and Doctrine Command and also the site for the United States Army War College, is a historic place with much military significance. The Carlisle Barracks came to spotlight only in the twentieth century. At the time of World War I in 1918, the Army decided to use Carlisle Barrack to respond to many military security needs and for other purposes.
In 1920, a Medical Field School was developed here, that developed medical and surgical equipments that were fit to be used in the battlefield. This was a serious step and it served the army till 1946 when it shifted to San Antonio in Texas. In the 26 year tenure, more than 30,000 officers were a part of the institution and graduated from here. From 1946 to 1951, there were 6 different army schools developed in Carlisle barracks. In 1951, the United States Army War College shifted from Washington D.C. to Carlisle Barracks, and since then, Carlisle has been a very important military base in the United States of America.