Aggressive Willow Grove, PA Military Defense Attorneys
When You Need a Court Martial Lawyer in Willow Grove, PA
Our court martial defense lawyers have successfully defended military personnel worldwide.

The aggressive military defense lawyers at Gonzalez & Waddington have gained a reputation for defending military members at Army, Navy, Marine Corps, Navy, and Coast Guard installations worldwide. If you are stationed in Willow Grove, PA and are under investigation for a military crime, then retaining the most experienced military defense attorney can be the difference between losing your case versus winning your case or saving your career. Our court martial defense attorneys represent Willow Grove, PA service members in both criminal and administrative matters to include representing military service members accused of sexual assault, drug offenses, and other offenses under the UCMJ.
This film is a perfect example of why you need to select the best court martial defense lawyers available.
Unlike the majority of civilian military criminal defense attorneys or your free military lawyer, pleading guilty is not something we commonly recommend. Our lawyers force the military to prove their case beyond a reasonable doubt. We take just about every criminal case to trial and fight the allegations in front of a panel.
Our military court martial results are clear. The accused service member and his or her well being is our primary concern. Our court martial defense attorneys keep smaller caseloads than the usual free military defense attorney so that we can focus on each case separately. Your case will not be outsourced to a third party and we will not force you into taking a dive at the last minute. Our military lawyers have successfully contested military court martial and ADSEP cases in the U.S. and around the world.
Willow Grove, PA Court Martial Lawyers
Our hard-hitting military attorneys will use our experience to fight your court martial or administrative separation case in Willow Grove, PA.
Call today to consult with a high-powered military defense lawyer.
Military personnel working in Willow Grove, PA merit the best court martial attorneys possible to defend them at their trial or administrative separation proceeding.
If you or a loved one are stationed in Willow Grove, PA and are accused of a UCMJ crime such as sex assault or if you are dealing with an administrative separation, NJP, show cause board, reprimand, then call our court martial defense attorneys right away.
Click here for military law resources: Suits and Sentences – Library of Congress: Military Law
Willow Grove, PA – Location and Statistics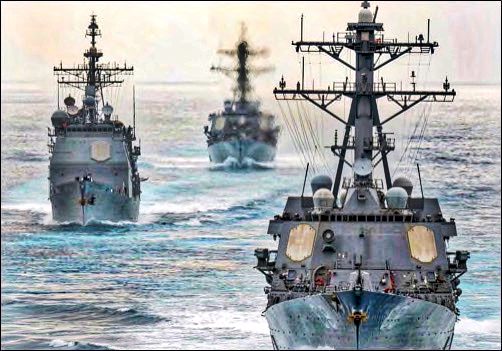 Willow Grove is a small suburb with an approximate population of 16000. Willow Grove was famous for its park by the same name which existed till 1976. After that, the park was converted into Willow Grove Park Mall which still exists.
In terms of size, it measures less than 10 sq. kms which makes it a relatively small sized city. Majority of the population inhabiting Willow Grove is white making more than 80% of the racial make-up. Second largest racial group is that of African-Americans, roughly 9%. The rest of the population consists of Latinos, Asians, Native Americans and other races. The proportion of female population to that of male population is considerably higher. The women outnumber men by almost 90 to 100.
Willow Grove – History, Tourist Attractions and City life
Willow Grove is almost as old as most of the other cities in PA state. It has a three centuries long history. William Penn, who is credited with establishing many cities in Pennsylvania, was again responsible for founding the city of Willow Grove. The first inhabitants of the place settled here towards the end of the first quarter of the 18th century. Initially, it was a small rural community and till this day it maintains its rustic and countryside behavior.
The town acquired its current name only in 1792 and before that it had a few other names. This small has witnessed many wars and battles; chiefly – the Revolutionary War, the Battle of Brandywine and the Battle of Crooked Billet. The city of Willow Grove played a vital role in the development of Underground Railroad during the Civil War. The railroad has played an important role in the development of the economic progress of many cities of Willow Grove is no exception to this.
The city saw its economic fortunes grow rapidly in the latter part 19th century and early 20th century. The small city has not a whole lot to offer in terms of amusement. The Willow Grove Park that existed till 1976 was a major tourist attraction for the city. The park hosted many musical events during its life time before it was demolished to make way for a mall when malls sprung up all around the country. The weather in Willow Grove for most part is quite pleasant. The summers are not too hot. Winters are relatively cool; the temperature does dip below freezing during the months of January and February. Snowfall is rare but it does fall.
Military and Army Base in Willow Grove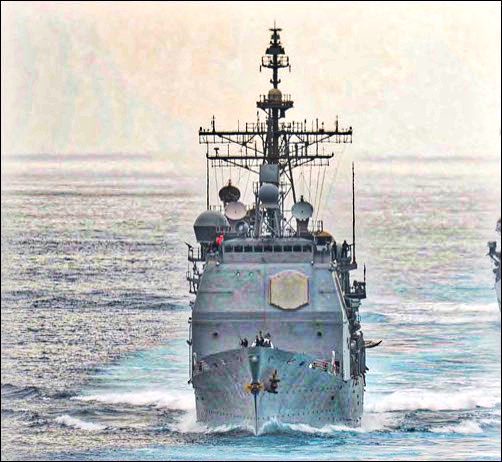 National Air Station Joint Reserve Base Willow Grove also known as NASJRB Willow Grove is under the US Navy Ownership. The base is a part of Horsham Township. Of late the name of the base has been changed to Horsham Air Guard Station. In the first half of the 19th century, the base was still a fledgling place and it only had a hangar and a rudimentary grass strip for the aircraft. But it was enough to initiate air activity from the base which grew later with time.
Around the same time and for almost a decade and a half, the airfield was used for the design and construction of many aircraft. It also served as a testing ground for the aircrafts including some of the aircraft from US Postal service. Post World War II, the base was acquired by the United States government. The cold war threat led to many classified programs being run from this base. The base also served as a training institute for many other Army and Air force divisions.