Aberdeen court-martial attorneys
Our law firm's founding partners, Michael Waddington and Alexandra Gonzalez-Waddington graduated from Temple University School of Law in Philadelphia, PA. In addition, Mr. Waddington is a member of the American Board of Criminal Lawyers. The ABCL is known as one of the most honored legal organizations comprised of some of the best criminal defense attorneys in the country. Entry is by invitation only and exclusive to extremely qualified criminal attorneys with a decade of experience defending criminal clients. During this time, they must have defended 50 or more felony trials and won 35 or more jury cases.

Moreover, Michael Waddington was voted a "Super Lawyer" in Georgia and is rated Superb on AVVO.com. A few of Michael Waddington's cases were made into movies, such as "Killings at the Canal," a CNN documentary special that unveils what caused the murders of Iraqi terrorists by Army soldiers. He also regularly teaches criminal attorneys on trial law.
Our high-powered criminal defense attorneys will use our skills to defend your court-martial or ADSEP case.
Call today to speak with an experienced military attorneys.
Military personnel deserve the best court-martial defense attorneys possible to represent them at their court-martial or administrative separation (ADSEP) hearing.
Military Sex Crimes, Penalties, & Legal Defenses
Our seasoned military lawyers and their results set us apart from less seasoned attorneys.
If you or a family member are charged with a military Article 120 crime or if you are facing an administrative separation, NJP, show cause board, letter of reprimand, then reach out to our civilian attorneys today.
Aberdeen Proving Ground Military Lawyers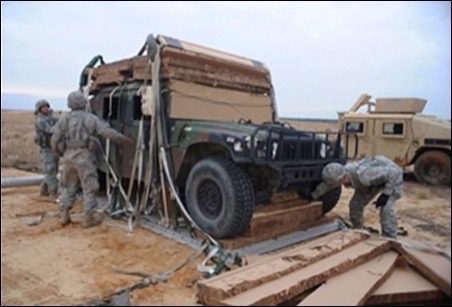 July is the hottest month of the year in the region, with an average temperature of 87.4 degrees. Baltimore is only an hour's drive from Aberdeen Proving Ground, but the journey can be long through several desirable, family-friendly neighborhoods near the station. Baltimore has a wide variety of restaurants, sports clubs, museums, concert halls and much more. Remember that home prices in Baltimore are often higher than those in Aberdeen.
Aberdeen Proving Ground (APG) is one of the most diverse military facilities in the United States, and the work underway at Aberdeen Proving Ground in Maryland touches on all aspects of US military operations. Established on 20 October 1917 by President Woodrow Wilson, APG is a 72,000-acre complex in Hartford County, Maryland on the picturesque Chesapeake Bay that hosts more than 19,500 civilians through the employment of more than 1,000 military personnel and 3,000 contractors and private contractors. The apartments consist of two-, three- and four-bedroom apartments, which are offered in four different neighborhoods around the base.
World leader in materials research, development, testing
As the world leader in materials research, development, testing and evaluation at Aberdeen Proving Ground (APG) in Maryland, both civilian and military personnel have an impact on the way wars are fought. APG employs around 21,000 people in the military, the federal civil service and the defence sector. As a world leader in the research and development of test and evaluation materials, the US military and its employees at APG have had a profound impact on the way war is waged.
Other APG parts that are not connected to the main installation include the Churchville test site in Harford County, Carroll Island and Grace Quarter in Baltimore County, Maryland. The base is the oldest military facility on the territory of the United States of America. The facility was built in 1917 on the banks of the Chesapeake Bay in Maryland, in what is now Harford County, to provide the nation with a site for Army material testing.
At the same time, Edgewood Arsenal was founded to provide a platform for development, production and testing of chemical warfare materials. Land was acquired about 10 miles south of Aberdeen Proving Ground in the Edgewood area. In 1917 the facility, now known as Edgewood Arsenal, was developed as a research, development and test facility for chemical weapons. At the same time, the facility was opened to develop, produce and test the army's chemical warfare agents.
Army Pulse Radiation Facility
Aberdeen has been home to the Army Pulse Radiation Facility pulse radiation reactor since 1968. The Aberdeen Proving Ground was established in 1917 to test military equipment and munitions for use after the United States declared its participation in World War I. On 6 September 1968, the reactor site of the Army Pulsed Radiation Facility (ARPF) was tested by a critical field trip committee.
Their first objective was to build, test and prepare ordnance and equipment near shipping and industrial areas. In the week of 14 July 1969, Naval Applied Science Laboratory staff conducted defoliation tests along the coast of Pooles Island at the Aberdeen Proving Ground with the Agent Orange and Agent Orange foam, together with staff from the Limited War Laboratory. From 1917 to the present day, the Edgewood area of Aberdeen Proving Ground (Edgewood) has carried out chemical research programmes to produce, test, store and dispose of toxic materials.

The authorities decided that they needed more military power, and began construction a year after the United States joined the war. After the end of World War I, another base, the Sandy Hook Proving Ground, which turned out to be too small to be a major necessity for the US Army, took over, and its activities declined.
In 1991, the Joint Armed Services Committee instructed the National Guard to determine how to add best value to the United States by adding value to the skills, education and self-discipline of young people by incorporating structures found in the military model. One of the most significant contributions of military technology to civil trade came during the second world war, when the plant was responsible for research and development for the development of the first digital computer known as the ENIAC (Electronic Numerical Integrator and Calculator) in the world.
During the 12-month post-dormitory phase, students will be supported in their further development by one or more trained mentors in the community. Each class has five test areas in Maryland: General Educational Development (GED) tests in math, science, social sciences, literature, writing skills, and essays.
Florida Tech is committed to meeting the training needs of the military in the Baltimore, Harford and Cecil counties. Military children living at APG in the Edgewood area attend Edgewood Elementary, Middle and High Schools. Dependent children can attend Roye Williams Elementary, Aberdeen Middle School or Aberdeen High School if they live in APG North based on the base where the military family lives.
Aberdeen Proving Ground (APG), also known as Aberdeen Proving Grounds, is a US Army facility near Aberdeen in Harford County, Maryland, USA. Not only has it grown, but its role as a military base has also changed. APG is a U.S. Army base in eastern Maryland that conducts testing and evaluation of weapons and munitions, research and development, engineering and training.

FAP staff works with military commandos, law enforcement, medical personnel, Army Community Services (ACS) personnel, Chaplains and civilian agencies to provide the services they need to build healthy relationships at home. Finding a home for a soldier is easy for the whole family. We've picked a few to consider whether you or your family need to stay in one of the Post Office's hotels.