Aggressive Yuma Proving Ground Military Defense Attorneys
Yuma Proving Ground Military Defense Lawyers
Arizona Court Martial Lawyers
Military court-martial cases skew heavily in favor of the prosecution. Besides outnumbering the defense team, the prosecuting team controls the calling of witnesses, as well as implements a shotgun approach to filing charges. A shotgun approach means the prosecution files numerous charges hoping one sticks. Our brave men and women that serve their country deserve a level playing field. The Yuma Proving Ground military defense lawyers at Gonzalez and Waddington do much more than make the legal fight fair. Our hard-hitting approach negates the advantage leveraged by military prosecutors.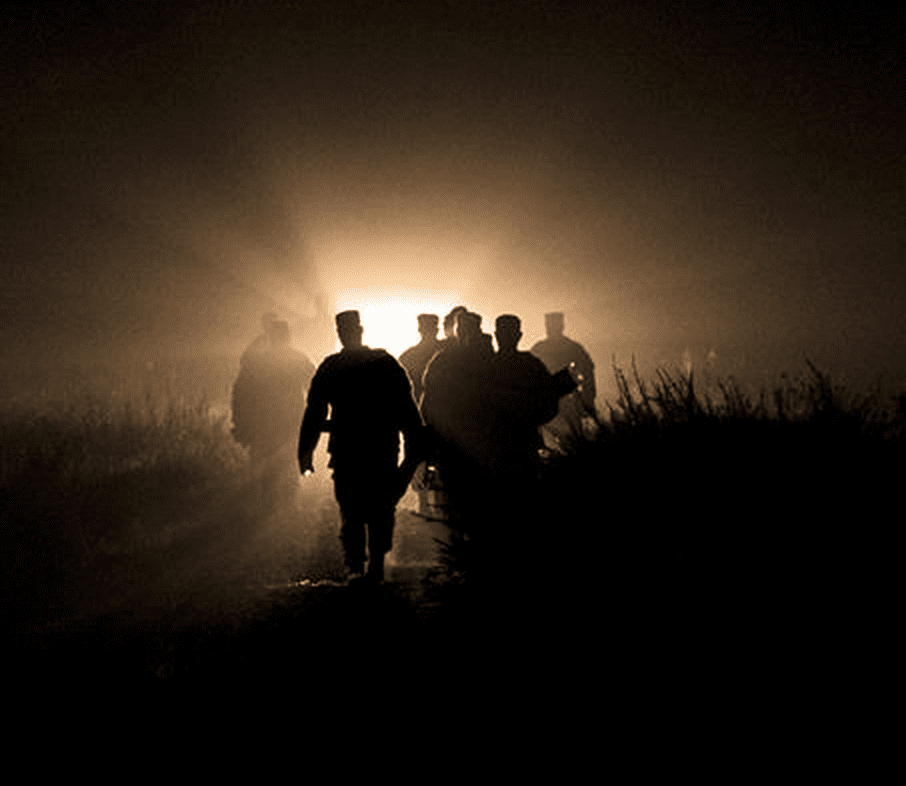 Led by world-renowned criminal attorney Michael Waddington, our aggressive Yuma Proving Ground military defense lawyers defend clients that serve in the Army, Navy, Marines, Air Force, and Coast Guard. As a best-selling author, Mr. Waddington's legal expertise has brought him onto the national stage by representing clients in some of the highest-profile legal cases argued during the War on Terror. By taking on a small caseload, our superior military defense team fights like gladiators to protect the rights of the men and women that dedicate their lives for our country.
Located in southwestern La Paz county and western Yuma county, Yuma Proving Ground represents one of the largest military bases in the world. Yuma Proving Ground sits about 30 miles northeast of Yuma, Arizona in the middle of the vast Sonoran Desert. At 1,307 square miles, Yuma Proving Ground provides enough space for the army to test military equipment in a climate that resembles what the United States military finds in the Middle East.
The History of Yuma Proving Ground
The United States Army has made a presence in Yuma dating back to 1850. Fort Yuma sat perched high on a hill overlooking the strategic Yuma crossing on the Colorado River. The army's primary mission consisted of protecting travelers of the crossing from renegade Native American tribes and violent Mexican bandits. The founding of Yuma Proving Ground goes back to the creation of Camp Laguna and the Army Corp of Engineers Yuma Test Branch that the army constructed during 1943. Army engineers tested a wide variety of combat bridges and amphibious vehicles for deployment all over the world. The army closed both facilities after the end of World War II and then reactivated the base as the Yuma Test Station in 1951. Yuma Proving Ground became the official name of the base in July of 1973.
The Ideal Area to Test the Latest Military Weapons and Equipment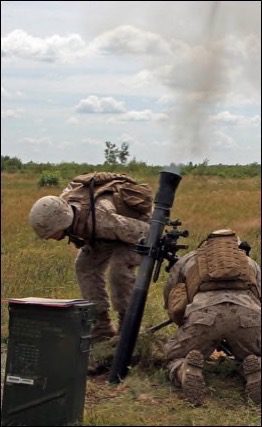 Yuma Proving Ground conducts tests on virtually every weapons system developed by the United States army. The expanse of the Sonoran Desert allows the army to test powerful artillery and munitions away from major urban regions. More than 3,000 army employees and contractors work at Yuma Proving Ground. During a typical year, army personnel fire more than 500,000 mortar, missile, and artillery rounds within installation boundaries. Paratroopers perform more than 36,000 parachute drops each year and more than 4,000 air sorties travel over the Arizona sky. Yuma Proving Ground houses the longest land artillery range in the United States at more than 40 miles.
Aggressive Roosevelt Roads, Puerto Rico Military Defense Attorneys
From defending a private charged with fraud to standing tall with an officer during a felony court-martial case, the Yuma Proving Ground military defense lawyers at Gonzalez & Waddington get the job done inside of military courtrooms. Among the more than 450,000 attorneys working in the United States, Michael Waddington ranks in the top 200 top attorneys and in the top 100 trial lawyers in America. His legal acumen has made him the go-to expert on several national news media outlets.
You deserve the best defense attorney to overcome the odds thrown at you by military prosecutors. Call our office today to emerge victorious from a military courtroom and in the process, get back your good name.
When You Need an Army Court Martial Lawyer in Arizona
We have successfully defended and acquitted Army soldiers across the USA. Check out our case results to learn more. The aggressive military criminal defense attorneys at Gonzalez & Waddington have earned a reputation for representing service members at Army installations such as Yuma Proving Ground. If you are stationed at Yuma Proving Ground and are accused of a military crime, then having the most aggressive court-martial attorney can be the difference between losing your case versus winning your case or saving your career. Our court martial lawyers represent Yuma Proving Ground service members in both criminal and administrative matters to include defending Airmen accused of sex assault, larceny, and other offenses under the UCMJ.
Unlike the majority of civilian defense attorneys or your assigned US Army counsel, pleading guilty is an option of last resort. When we take a case, we make the US Army to prove their case. We take almost every case to trial and fight the allegations in front of a military jury.
Our Army court-martial results speak for themselves. The accused service member and his or her desired outcome is our main concern. Our court martial attorneys maintain lighter caseloads than the usual assigned US Army defense lawyer so that we can concentrate on each trial on an individual basis. Your case will not be outsourced to a random lawyer and we will not coerce you into pleading guilty at the eleventh hour. Our military lawyers have successfully defended Army court-martial and administrative separation cases in the United States and worldwide.
Yuma Proving Ground Court Martial Attorneys
Soldiers working at Yuma Proving Ground merit the best court-martial attorneys possible to represent them at their court-martial or administrative separation proceeding.
If you or a family member are stationed at Yuma Proving Ground and are accused of a military crime such as sex assault or if you are facing an administrative separation, Article 15, show cause board, letter of reprimand or GOMOR, then contact our military lawyers today.
Marine Corps Air Station Yuma AZ
The MCAS Yuma School Liaison Program website provides contact information for Air Station Liaison Officers who can offer information and guidance on local schools and educational resources for your child. Visit this website to learn more about the Yuma Open Enrollment Educational System, surrounding school districts, homeschooling, parent resources in Arizona, and more.
Moving to a new base can be challenging, but MCA's Yuma is a great place to be at home. Continue reading our detailed guide to MCAS Yuma to get to know your new base and the surrounding community. Marine Corps Air Station Yuma, Arizona, is located in the southwestern corner of Arizona, just across California and Mexico.
If you have received an authorization letter from Tricare or United Healthcare, you can call the provider's office to arrange your first appointment. Your sponsor can also advise you on the best alternative airport as Yuma International Airport is nearby (about 35 miles from Air Station).
All active compulsory members are obliged to visit one of our behavioral physicians in the clinic. Please contact the X-ray laboratory to order a technician to help you.
Several other DoD-approved resources are free, including the Marine Corps Community Services (MCCS) counseling center and Spousal and Family Therapy experts. The Relocation Assistance Program assists service members and their families in relocating from one agency to another. MCA's Yuma Temporary Lodging Facility welcomes active family members, TADs, PC retirees, godparents, and guests.
The staff arrives at MCAS Yuma during working hours and check-in at the headquarters in building 980. Staff lives in a shared flat where flats, houses, and post offices are delivered to different addresses. A full list of hotlines and contact information can be found on the MCAS-Yuma's website.
Air Station Yuma of the Marine Corps is two miles south of the city of Yuma and is responsible for the training of the Navy's Atlantic and Pacific Fleet airforce. In addition, the air station maintains the runway and taxiways of Yuma International Airport and provides air traffic control, safety, and emergency services on both sides of the airport. In the 21st century, MCAS Yuma with Harrier training, F4 Phantoms, and others is considered the Marine Corps's busiest air force base, if not the busiest air-to-surface weapons training mission.
The Air Station houses Marine Aircraft Group 13, Marine Wing Support Squadron 371, Marine Fighter Training Squadron 401, Marine Air Control Squadron 1, and Combat Service Support Detachment 16. The Marine Corps Air Station Yuma is also the operational base for the Marine Aviation Weapons and Tactics Squadron 1, the third Marine Aviation Weapons Unit. Each year, MCAS Yumas hosts about 70 aviation units, bringing an average of 600 aircraft and 14,000 employees to the station for training.
Marine Fighter Training Squadron 401 (VMFT-401), a Marine Air Reserve Squadron based in MCAS Yuma, includes active & selected Marine Corps Reservists who provide various air combat training (DACT) for the United States. Armed Forces and select NATO and allied coalition partners. Marine Aviation Weapons and Tactics Squadron 1 (MAWTS-1), a major aviation command in MCA Yuma, conducts Marine Corps tactical units training in weapon tactics and instructor courses (WTI). Each year, about 100 aircraft units are deployed for training, bringing some 14,000 personnel and 600 aircraft to Yuma for a few days to seven weeks.
On January 1, 1954, the US Air Force reactivated the base as a training facility for the Air Defense Command (ADC). In 1956, the base was renamed Vincent Air Force Base and renamed Yuma Air Field to the Navy in 1959 as a Marine Corps base. MCAS Yuma houses several squadrons of the AV-8B Harrier IIs of the 3rd Marine Aircraft Wing, the Marine Aviation Weapons and Tactics Squadron 1 (MAWTS-1), the Marine Fighter Training Squadron 401 (VMFT-401), and the Air Combat Adversary Squadron of the 4th Marine Aircraft Squadron of the Marine Corps Reserve.
On July 7, 1951, the Air Force reactivated the base as the 4750th Air Force Squadron and resumed training as part of the Western Air Defense Force. The Air Base became one of the country's busiest flight schools and trained pilots in single-engine AT-6 flight apprentices, multi-engine T-17 trainers, and B-17 flying forts. When the Airfield came under military control in 1954, the US Air Force began to use it as a training base and renamed it Yuma Air Base.
After the 1980 handover of VMFAT-101 from MCAS El Toro, California, Marine Corps Air Station Yuma (Vincent Field) became the main operational base of Marine Force Pacific for the AV-8B Harrier II and Cognizance Marine Aircraft Group 13 (MAG-13). In addition, there are many historic state parks in the area, including Yuma Territorial Prison, Yuma Valley Railway, Century House Museum, Cocopah Indian Museum, and St. Thomas Mission. 14 commandos were serving at MCAS Yuma, with 15 commandos at the end of 2015, a total of 4,292 military personnel, at least 5,531 family members and 2,172 civilian employees, out of a total population of 11,995.
The 4,800-acre city/county of Yuma, Arizona, is bounded to the north and east by South Avenue 3E (East 32nd Street), to the south by County 14th Street, and the west by the city of Yuma's Main Canal. The boundaries vary and extend beyond the boundaries of the property but remain part of the city. Many shallow wells in Yuma Mesa shield the upper grain units, but the water quality is variable because of the large volume of irrigation and replenishment.
Yuma's largest civilian employer, the Yuma Proving Ground, traces its history to World War II. With over 1,300 square miles, it is now one of the largest military facilities in the world and hosts over 100 tests.