Aggressive Glendale, AZ Military Defense Attorneys
When You Need a Court Martial Lawyer in Glendale, AZ
Our court-martial defense attorneys have successfully defended military service members worldwide.

Glendale AZ Military Defense Lawyers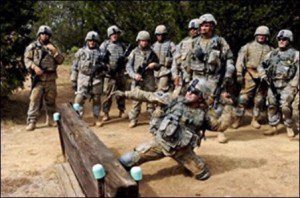 The aggressive court-martial defense lawyers at Gonzalez & Waddington have gained a reputation for representing military members at military installations worldwide. If you are stationed in Glendale, AZ and are suspected of a military offense, then having the most hard-hitting court-martial defense lawyer can be the difference between getting convicted versus winning your case or saving your career. Our court martial lawyers defend Glendale, AZ military personnel in both UCMJ and administrative matters to include defending service members suspect of of sexual assault, adultery, BAH fraud, and other crimes under military law.
This film is an excellent example of why you should retain the best defense lawyers available.
Our criminal defense attorneys defend false accusations of rape, child abuse, and sexual assault under Article 120 UCMJ, 120b UCMJ, and 120c UCMJ.
Unlike the majority of civilian criminal defense attorneys or your assigned military lawyer, pleading guilty is not something we commonly recommend. Our firm forces the military to prove their case. We take almost every criminal case to trial and fight the allegations in front of a jury.
Our military court-martial outcomes are clear. The suspected service member and his or her desired outcome is our chief concern. Our defense lawyers keep lighter caseloads than the typical free military attorney so that we can concentrate on every trial separately. Your trial will not be outsourced to a third party and we will not push you into a guilty plea at the eleventh hour. Our court martial lawyers have successfully fought military court-martial and ADSEP cases in the U.S. and around the world.
Glendale, AZ Court Martial Lawyers
Our hard-hitting court-martial defense lawyers will use our skills to defend your court-martial or administrative separation (ADSEP) case in Glendale, AZ.
Call today to consult with a hard-hitting military attorney.
Service members working in Glendale, AZ deserve the best military lawyers available to defend them at their trial or ADSEP proceeding.
If you or a loved one are stationed in Glendale, AZ and are suspected of a UCMJ crime such as sex assault or if you are confronted with an administrative discharge, NJP, elimination board, letter of reprimand, then call our military lawyers now.
Click here for military law resources: NMCCA Rules – Air Force Appellate Defense Division
Glendale, AZ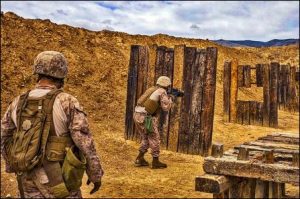 This city is located in the state of Arizona and is in Maricopa County. It is approximately nine miles to the northwest of Downtown Phoenix. According to the United States Census of 2010, the town had a population of 226,721.
This town is famous for historical buildings located here, which are featured in the National Register of Historic Places as well. This includes the Caretakers' House of the Glendale Memorial Park Cemetery, the main mansion of the Manistee Ranch, the First National Bank of Glendale, and the Forney House (which is the second oldest house in the city).
The region in which the city is situated was once all desert. A resident of New Hartford called William John Murphy was responsible for constructing the 40 miles long Arizona Canal, which started from the Granite Reef and continued all the way to the New River. The completion of this canal was done in 1885, with the purpose to supply water to desert land. The canal, together with various other factors, such as the ban on alcoholic drinks, construction of railroads and the construction and commercial operations of the Beet Sugar Factory, contributed to the eventual growth of the town, as it began to attract settlers from surrounding areas.
Luke Air Force Base
Luke Air Force Base belongs to the United States Air Force, and is located approximately seven miles to the west of Glendale's central business district. It is also fairly close to Phoenix, since it is situated merely fifteen miles to the west of the city.
Presently, this Air Force base is considered to be one of the most important training bases for the Air Education and Training Command. It professionally trains pilots for the F-16 Fighting Falcon. Moreover, this site is known as a Superfund site due to the number of groundwater and soil contaminations it has.
Currently, the population of this Air Base alone is around 22,500, with approximately 7500 actively serving individuals. The rest of the population is classified into family members of these actively serving individuals. Furthermore, more than 80,000 retired military members also reside in the nearby town of Phoenix and other surrounding areas. Therefore, the overall population reaches an astounding amount of 100,000 individuals.
Airmen at Luke are mainly involved in the flying and maintenance of the F-16 planes. In addition to this, they also deploy for support to the various operations on-going in Afghanistan and Iran while also sending combatant commanders to various other locations in other parts of the world.
Legal Help
As mentioned above, the Luke Air Force Base is one of the biggest air bases of the United States Air Force and employs a large number of individuals, all of whom are bound by the military laws. If a person violates the rules of the military, his or her career is thrown into jeopardy. Various different types of penalties and punishments may be doled out, such as fines and even court martial.
In case you need legal help, the best thing to do is contact military lawyers that have specialized knowledge about the rules and regulations of the military and the proceedings that may follow after violation of the law. They are in a better position to guide individuals through the entire process in a way which enables them to ward off any serious negative consequences, while preventing social problems that arise as a result, too.