Aggressive Alamogordo, NM Military Defense Attorneys
When You Need a Court Martial Lawyer in Alamogordo, NM
Our court martial lawyers have successfully represented service members worldwide.

The experienced court martial defense attorneys at Gonzalez & Waddington have gained a reputation for representing service members at military installations worldwide. If you are stationed in Alamogordo, NM and are under investigation for a military offense, then retaining the most aggressive military criminal defense lawyer can be the difference between spending decades in prison versus winning your case or saving your career. Our criminal defense lawyers defend Alamogordo, NM military service members in both criminal and administrative matters to include representing military service members accused of sex assault, adultery, BAH fraud, and other offenses under military law.
Our criminal defense attorneys defend false accusations of rape, child abuse, and sexual assault under Article 120 UCMJ, 120b UCMJ, and 120c UCMJ.
Unlike the majority of civilian defense attorneys or your assigned military lawyer, pleading guilty is an option of last resort. When our lawyers are hired, we make the military to prove their case beyond a reasonable doubt. We take just about every case to trial and fight the allegations in front of a jury.
Our military court martial victories are clear. The accused military service member and his or her desired outcome is our chief concern. Our military defense attorneys keep smaller caseloads than the average assigned military lawyer so that we can concentrate on every client on an individual basis. Your case will not be delegated to a third party and we will not push you into taking a dive at the last minute. Our military lawyers have successfully contested military court martial and administrative separation (ADSEP) cases in the U.S. and globally.
Alamogordo, NM Court Martial Lawyers
Our high-powered court martial attorneys will use our history to fight your court martial or administrative separation case in Alamogordo, NM.
Call today to consult with a high-powered court martial defense lawyer.
Military personnel working in Alamogordo, NM deserve the best military defense lawyers possible to represent them at their court martial or ADSEP hearing.
If you or a loved one are stationed in Alamogordo, NM and are suspected of a UCMJ crime such as sexual assault or if you are facing an admin separation, NJP, show cause board, reprimand, then call our court martial defense lawyers immediately.
Click here for legal resources: SCOTUSblog – Navy-Marine Corps Appellate Def. Div.
Have you been to Pistachio tree Ranch in Alamogordo, NM?
The economic center of Otero County, Alamogordo is one of the famous tourist spot in New Mexico of United States. Alamogordo is covered in a total of 19.3 square miles. The entire area is land. Situated in the Rio Grande rift, Sacramento Mountains are on its western flank and Tularosa basin is on the eastern edge of its location. The northernmost side of it has the most famous desert of Chihuahua. As per the census of 2010, it has the population of about 30,403 people and most of them are families. The people from various parts of America and Africa claim permanent residence in this area. With a mix of various people and cultures, it is always a blissful place to live in. Holloman Air Force Base, the most famous military base in New Mexico is very near to this place and plays a key role in attraction and security of this place.
Key Highlights of Alamogordo
History: The Clovis culture and the Folsom culture that has people from archaic age are found to have lived once in this area around 11,000 years back and inhabited at Tularosa Basin. The city was found way back in June of 1898 by Charles Bishop Eddy when he was headed towards the El Paso and Northeastern Railway. There are many buildings and monuments in this place that show the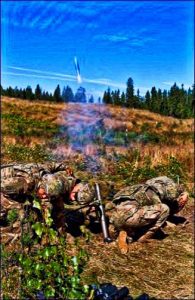 architecture and culture of people from that time. A pueblo style building which was once constructed as the post office of US is also registered in the National Register of Historic places.
Places to visit: If you have not seen the most famous Pistachio tree ranch inn of McGinn, you have not seen anything in Alamogordo. The famous pistachio shaped building is definitely an architectural marvel and the first place you have to be in once you are there. Alamogordo, NM has the famous white sands national monument that carries a large history of America. If you want to have the best pistachios of the world, then Alamogordo is the right place that you want to be in with a huge farm of pistachios, which leaves your mouth watering. Do not forget to take back a bag along with you as you will never find pistachios at this rate anywhere else. Oliver Lee memorial state park is the best place to relax and play with kids after a long day of travels and packages.
Education: The famous university of Alamogordo, NM State University is a two-year community college that was established long back in 1958. There are almost 1800 students in it. There are two high schools in the surroundings, few middle schools and many elementary schools. There are the best institutions for technical exposure and also there are many opportunities if one wants to join the military, with the popular military bases of New Mexico in the surroundings giving a very good exposure to the candidates interested in the profession.
Military Details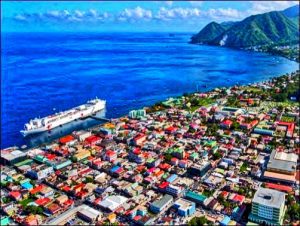 Alamogordo, NM has the most prominent military bases and has the best training center for the freshmen who get trained in various skills to excel in their work. Holloman Air Force base is the most popular air force base in this area and has wonderful tracks and real time experiences while learning. This is also one of the major factors of employment in Alamogordo. It also contributes a huge share towards the economy of Alamogordo. Alamogordo is the common base for preparing the camps of both US Air Force and also German air force. The military is also advancing to modernization through future combating systems.