Aggressive Albuquerque, NM Military Defense Attorneys
When You Need a Court Martial Lawyer in Albuquerque, NM
Our criminal defense lawyers have successfully defended military members worldwide.

The hard-hitting military lawyers at Gonzalez & Waddington have gained a reputation for representing military members at military installations worldwide. If you are stationed in Albuquerque, NM and are suspected of a military offense, then having the most experienced military lawyer can be the difference between spending decades in prison versus winning your case or saving your career. Our military defense lawyers represent Albuquerque, NM military service members in both UCMJ and administrative matters to include defending military service members suspect of of sex assault, rape, and other offenses under the UCMJ.
This video is a perfect example of why you should select the best court martial lawyers that you can find.
Our criminal defense attorneys defend false accusations of rape, child abuse, and sexual assault under Article 120 UCMJ, 120b UCMJ, and 120c UCMJ.
Unlike the majority of civilian military defense attorneys or your free military counsel, pleading guilty is not something we do often. When we are hired, we force the military to prove their case. We take nearly every criminal case to trial and fight the allegations in front of a jury.
Our military court martial outcomes are clear. The suspected service member and his or her desired outcome is our primary concern. Our military criminal defense attorneys keep lighter caseloads than the average assigned defense lawyer so that we can concentrate on each client separately. Your case will not be delegated to a random lawyer and we will not coerce you into pleading guilty at the eleventh hour. Our military defense lawyers have successfully contested military court martial and administrative separation (ADSEP) cases in the U.S. and globally.
Albuquerque, NM Court Martial Attorneys
Our aggressive military defense lawyers will use our history to fight your court martial or administrative separation case in Albuquerque, NM.
Call today to speak with an aggressive military lawyer.
Military personnel working in Albuquerque, NM deserve the best military defense lawyers available to defend them at their trial or administrative separation proceeding.
If you or a family member are stationed in Albuquerque, NM and are suspected of a UCMJ offense such as sex assault or if you are facing an administrative separation, Article 15, elimination board, letter of reprimand, then call our military lawyers right away.
Click here for legal resources: MCO P5800.16A: LEGADMINMAN – Navy-Marine Corps CCA
A picturesque Albuquerque, NM, panoramic view to capture everywhere
Albuquerque, NM is one of the most populous cities in New Mexico with a total area of 189.5 square kilometers. While the large portion as land, a 0.96% of the total area is covered with water. The city of Albuquerque is considered to be the 32nd largest city in US and has the climate that is most suitable throughout the year. It is situated right in the belly of the state and it has valleys and mountains surrounding it. This city is popularly picturesque during sunset which gives an extraordinary coloration of a pink tint and sometimes green. The various desserts and the cliffs having unique flowers, help in this coloration. Sandia Foothills lies on the foot of the city and a portion of Rio Grande rift is included in it. The land is rich in minerals and alloys that are difficult to search for.
Key Highlights of Albuquerque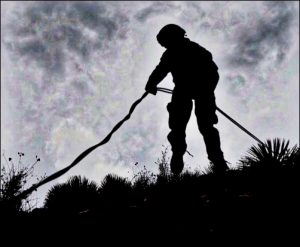 History: Francisco Cuervo y Valdes, the veteran governor has contributed a great deal to convert this village rich in soil convert into a huge city that has everything hidden in it. Initially, this was called Albuquerque, but the first R was dropped from the name for its association with the well known general governor Alfonso de Albuquerque. This was also done for another reason that the locals were finding it difficult to pronounce the name.
Tourism spots: There are many tourist attractions in and around this area. While, the sunset position is just amazing and heart throbbing, Albuquerque plaza is as wonderful to stay and has the marvelous engineering and the best designed rooms for the joyous and comfortable stay. The Tingley beach in the old town is formerly a pond and the beach has wonderful climatic condition to dry out and tan in most seasons. It is the most beautiful place to spend your evenings to watch the sunset and you will get to see all the colorations that are rare and fixed just with Albuquerque, NM.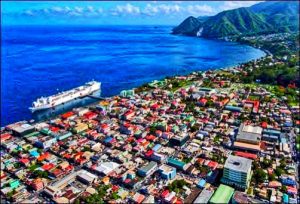 Urbanization: This place is highly developing with increasing number of malls, colleges and other urbanizing aspects. But the city has been highly controversial on grounds of its urbanization as it highly bridges the thoughts of people and the reality that is happening in this area concerning government and other activities.
Education: It has highly popular institutes of New Mexico for technical and other forms of education. Along with the popular medical college, it contains a renowned media study with the unique and highly popular library in this area paving way for easy researches and educational mediums.
People: People here have a very modern lifestyle when it is concerning owning luxurious household devices and transport modes. Most of the people are known to have their own mode of transportation in this area and thus have a lavish lifestyle equal to that of Americans.
Military Details
This area has hosted military bases for many years. The Spanish established base camps in the early 1770s. In the early 20th century, the US military base made a permanent landmark in this area and also works towards the employment of huge number of people living in surroundings.