When You Need a Court Martial Lawyer in Yuma, AZ
Our criminal defense attorneys have successfully represented military members around the world.

The hard-hitting military criminal defense lawyers at Gonzalez & Waddington have developed a reputation for representing service members at Army, Navy, Marine Corps, Navy, and Coast Guard installations worldwide. If you are stationed in Yuma, AZ and are suspected of a military crime, then hiring the most hard-hitting defense attorney can be the difference between losing your case versus winning your case or redeeming your career. Our court martial attorneys defend Yuma, AZ military service members in both UCMJ and administrative matters to include representing military service members accused of sexual assault, adultery, BAH fraud, and other crimes under military law.
This film is a perfect example of why you must select the best military defense attorneys possible.
Our military defense lawyers commonly fight false accusations of Article 120 UCMJ, Sexual Assault.
Unlike the majority of civilian criminal defense attorneys or your free military counsel, pleading guilty is not something we commonly do. Our attorneys force the military to prove their case. We take almost every criminal case to trial and fight the allegations in front of a jury.
Our military court-martial outcomes speak for themselves. The accused military service member and his or her well-being is our principal concern. Our defense lawyers maintain lighter caseloads than the typical free military defense lawyer so that we can concentrate on every client separately. Your case will not be delegated to a random lawyer and we will not push you into a guilty plea at the eleventh hour. Our military criminal defense lawyers have successfully fought military court-martial and administrative separation (ADSEP) cases in the United States and globally.
Yuma, AZ Court Martial Attorneys
Our high-powered military defense lawyers will use our experience to fight your court-martial or administrative separation case in Yuma, AZ.
Call today to speak with a high-powered military defense attorney.
Military service members stationed in Yuma, AZ deserve the best court-martial lawyers available to defend them at their court-martial or administrative separation hearing.
If you or a family member are stationed in Yuma, AZ and are accused of a military offense such as sex assault or if you are dealing with an admin discharge, Article 15, show cause board, letter of reprimand, then contact our military lawyers now.
Click here for military law resources: Army Trial Judiciary Docket – Manual for Courts-Martial (2012)
Yuma, AZ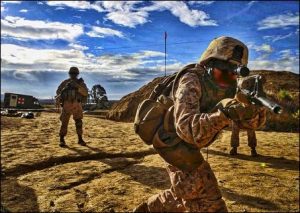 This city is located in the southwestern region of the state of Arizona and has headquarters to the Yuma County. According to the United States Census of 2010, the population of the town was around 93,064 during that year.
This region was initially inhabited by Native Americans, descendants of whom are now settled in the Quechan and Cocopah refuges. It is situated near the border of California in the west and on the border of Mexico in the south, where it meets Gila River with the Colorado River. The Colorado River, which runs along the western and northern edge of the town, is also the main border between the states of California and Arizona. It is nearly 60 miles away from the Sea of Cortez, which is also known as the Gulf of California and is part of the Pacific Ocean.
Additionally, this town is recognized for its extreme weather as well. The climate of the region can be classified as hot desert climate, since the town is extremely sunny and dry, with very low humidity and frequency of rain.
From an economic perspective, there are a few organizations considered to be the main employer of the region. Topping this list as the biggest employer (that is, in terms of the number of personnel employed) is the Marine Corps Air Station of Yuma, where large-scale military maneuvers are carried out and an air show is held on an annual basis.
Marine Corps Air Station Yuma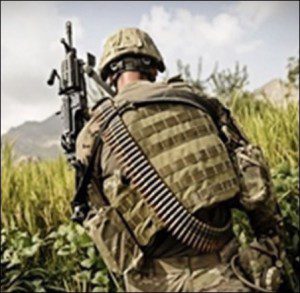 This air station belongs to the United States Marine Corps and is home to multiple squadrons. This military installation is approximately 2 miles away from the city itself. The airfield facilities are shared with the Yuma International Airport, which serves as a joint military-civilian airport.
Interestingly, Marine Corps installation established its current name in 1962. It is presently considered to be the busiest air station of the Marine Corps. Its balanced weather situation and fields of thousands of acres serve as ranges for air-to-ground weapons, allow intense activity in this station all year round.
The Marine Aviation Weapons and Tactics Squadron 1 is also located here, which is an important aeronautics directive. It conducts most of the training for the tactical aviation units of the Marine Corps, such as the Weapons and Tactics Instructor Course. Other important squadrons operating here, include the Marine Fighter Training Squadron 401, which has both Marine Corps who are selected as Reservists and active duty members. It provides dissimilar air combat training as well as aerial attacker and defender practices.
Legal Aid
Employees of the Marine Corps Air Station Yuma reside in Yuma and its surrounding areas. They are, of course, bound by the rules and regulations of the Marine Corps installation. This means strict inspections are conducted on them, and the slightest violation can sometimes lead to very serious action taken by the Marine Corps. Although some individuals may only face minor consequences, others may face serious consequences, such as court-martial.
Military defense lawyers and court-martial defense attorneys should be contacted in the event of such a situation. Their years of training and experience allow them to guide such individuals in the best possible manner to come to a convenient solution to your problems. They pave their way to prevent penalty, and in other cases, lessen it to a minimum. They can also provide the moral support that is needed to help you get through hard times.