Aggressive West Point – USMA Military Defense Attorneys
West Point Civilian Defense Attorneys
When You Require a Military criminal defense Lawyers in West Point
We have successfully defended and acquitted USMA Cadets. View our case experience with various military defense counsel. The ferocious military lawyers at Gonzalez & Waddington have gained a name for advocating for US Military personnel at bases such as United States Military Academy. If you are at West Point and are under investigation for a military crime, hiring the most tenacious civilian defense lawyers can be the difference between being a registered sex offender versus winning your case or saving your career. Our court martial lawyers enthusiastically represent United States Military Academy American US service members in punitive and non-judicial cases: Sexual assault, Manslaughter – Article 119, UCMJ, Indecent Liberty with a Child, Larceny & Fraud, or Retaliation – Article 132, UCMJ.
For many years our criminal defense attorneys ardently represent West Point USMA Cadets accused of sexual offenses, drug distribution, Murder– Article 118, UCMJ, Indecent Liberty with a Child, Absence Without Leave – Article 86, UCMJ, or Insubordinate Conduct Toward Warrant Officer, Noncommissioned Officer, or Petty Officer – Article 91, UCMJ. We also defend other allegations under the Uniformed Code of Military Justice.
Reach out to Our Experienced USMA Civilian Defense Attorneys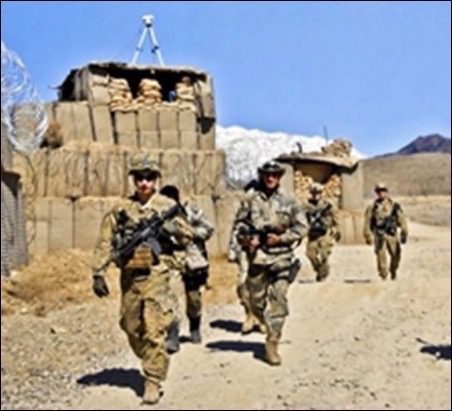 Unlike most military counsel or your delegated military defense lawyer, pleading out is an option of last resort. When our criminal defense lawyers take a service member to defend, our civilian defense attorneys compel the military to divulge the evidence and prove their case beyond a reasonable doubt. We take nearly every case to a jury trial and fight the allegations in front of a military panel.
Whether you are dealing with charges for Sexual crimes, Assault – Article 128, UCMJ, Indecent Liberty with a Child, Title IX Sexual Misconduct Allegations, or Wrongful Use, Possession of Controlled Substances – Article 112a, UCMJ our civilian defense lawyers' jury trial victories are excellent. The accused and his or her well-being is the chief objective when we take on an allegation. Our military defense attorneys maintain smaller caseloads than the average assigned military lawyer so that we can concentrate on each client individually. Your case will not be outsourced to a third party, and we will not intimidate you into a guilty plea at the last minute. Our military criminal defense lawyers have fought trials and administrative separation (ADSEP) proceedings in the US and globally.
West Point Military Criminal Defense Attorneys
Attorney Alexandra González-Waddington, has defended numerous US military accused of military crimes and has aggressively worked on some of the most serious war crime cases from the Iraq and Afghanistan conflicts. Alexandra co-authored three leading legal textbooks on cross-examination, Pattern Cross-Examination for Sexual Assault Cases: A Trial Strategy & Resource Guide, Pattern Cross-Examination for DNA and Biological Evidence, and Pattern Cross-Examination of Expert Witnesses, published by NACDL. These guides are used by criminal defense law firms across the United States and worldwide. Alexandra was one of the first defense attorneys to work as a Public Defender for the Augusta Judicial Circuit. Our firm's other founding lawyer, Michael Waddington, graduated from Temple Law in Philadelphia, PA, and is a current member of the American Board of Criminal Lawyers, one of the most esteemed legal organizations comprised of some of the top criminal attorneys in the United States.
United States Military Academy Military Attorneys
Also, some of Michael Waddington's cases were made into films, such as "Killings at the Canal," a CNN documentary special that unveils what caused the murders of Iraqi terrorists by Army soldiers. He also often lectures on criminal lawyers on cross-examination. Finally, our hard-hitting West Point unyielding court-martial lawyers will use our history to defend your court-martial or administrative separation (ADSEP) case at United States Military Academy.
Call today to consult with our ferocious criminal defense counsel.
Service members working at United States Military Academy should hire experienced civilian defense attorneys to represent them at their court-martial or administrative separation board. If you or a family member are stationed at the USMA and are suspected of a Uniform Code of Military Justice offense such as Sex crimes, Aggravated Assault – Article 128, UCMJ, Abusive Sexual contact, Desertion – Article 85, UCMJ, or Wrongful Refusal to Testify – Article 131d, UCMJ or if you are looking at an NJP then contact our unyielding court-martial lawyers while you can.
Information on West Point – United States Military Academy
West Point was used for the training of cadets in engineering since 1794, and the United States Military Academy at West Point became the US Military Academy in 1802.
The United States Military Academy (USMA) is a four-year federal university in West Point, New York State (now West Point Army or Army West Point, [7] Academy Point ). It is the oldest of the five American military academies and trains cadets drafted into the US Army. The best-known academic program at the US Military Academy at West Point was discovered when it was coined by a small cadre of officers who fought in one of America's civil wars.
The United States Military Academy (USMA) was founded in 1802 after President Thomas Jefferson ordered the Academy at West Point. The US Army Garrison 264 includes headquarters, the main company, the provost marshal, the military police, religious programs, support for Keller Army Community Hospital, West Point Dental, activities for the USMA Band (regular Army bands and USMA cadets not members of the USMA Bands) and the Directorate of Human Resources (DHR). In 1967, a British Army officer at West Point presented the Royal Military Academy Sandhurst with a sword used as a trophy in a military qualification competition at the academy.
New York Military Defense Lawyers
The captured artillery shells and handguns brought to West Point became a training tool for a full cadet corps during the Revolutionary War. The artillery park in Fort Clinton is now a tourist attraction despite the area's relative isolation in the late 18th century. West Point was what George Washington called a "national academy" to train military officers between 1780 and 1795. In 1870, West Point welcomed its first black cadet, James Webster Smith.
These legislative goals were only effective under the leadership of Colonel Sylvanus Thayer (1817-33), known as the "Father of the Academy" for his enduring influence on the physical layout, library, curriculum, and pedagogical methods of West Point. The museum's mission is to collect, preserve, exhibit and interpret important artifacts from the United States Military Academy, the United States Army, and the arms trade. The museum maintains parts of its collection, including the Postal Cannon Collection, Point Superintendent trophies, portraits of cadets, works of art from the mess, and many academic and administrative buildings.
This is only a small part of the Point Academy's large exhibition and trophy chain. "This is just a small part of the larger chain of exhibition trophies at West Point.
After Arnold, the British decided that he should take command of West Point, and he handed it over to the American position of 20,000 pounds to the British command. In 1778 a small chain was laid between North and South West Point, and the Americans built a larger and more important barrier to British ships sailing down the river, the Hudson River Great Chain, a chain from West Point to Constitution Island.
The UCMJ forms the backbone of the military's legal system and applies to all active duty, national guard and reserves, and retired armed forces personnel across all branches. If you or someone close to you has been charged with a crime under the UCMJ, you must turn to military defense lawyers for help right away. Find aggressive court-martial defense lawyers at Gonzalez & Waddington. As a former member of the US Army's Judge Advocate General's Corps (JAG), fierce defense counsel Michael Waddington has a reputation for helping West Point Cadets in UCMJ and administrative cases.
USMA Cadets need to know their rights. USMA Cadets have the right to be represented by a military attorney, so don't hesitate to contact court-martial lawyers like Gonzalez & Waddington, Attorneys at Law. To begin defending your charges, contact the unrelenting court-martial defense lawyers at Gonzalez & Waddington to arrange a consultation with one of our court-martial defense counsel.
Our experienced military defense lawyers can represent the USMA Cadets in both court-martial and non-judicial cases. USMA Cadets are facing a court-martial and non-judicial our military criminal defense counsel can help you. In addition, fierce civilian defense lawyers can defend your liberty if you are accused of a crime such as sexual offenses, Manslaughter – Article 119, UCMJ, Sexual Assault of a Child, Breach of Medical Quarantine – Article 84, UCMJ, or Animal Abuse – Article 134, UCMJ, the inexorable military attorneys at Gonzalez & Waddington can help. In all criminal cases, possible charges are determined by the JAG prosecutors and the chain of command, not by the alleged victim. Gonzalez & Waddington are distinguished when it comes to criminal defense by its complex knowledge of the law, and we take the time to understand every aspect of a case to achieve beneficial results for our clients. At Gonzalez & Waddington, our hard-core military defense lawyers at Gonzalez & Waddington are heavily invested in criminal defense cases. We are committed to protecting the interests of our clients—military JAG prosecutors by the military.
West Point – United States Military Academy Court-martial Defense Attorneys
Our determined defense attorneys at Gonzalez & Waddington will arrange free counseling to discuss your allegations in detail and explain how they will fight your case, which is different from most military attorneys. Use the contact form contact our unrelenting military defense lawyers at Gonzalez & Waddington for legal advice. Call to speak to our determined civilian military defense counsel at Gonzalez & Waddington.
Click here for: Closing Arguments Examples
Our ferocious defense lawyers at Gonzalez & Waddington use their cunning to assemble a powerful, cutting-edge defense against criminal charges in federal, military, and state courts.