Aggressive West Point, NY Military Defense Attorneys
When You Need a Court Martial Lawyer in West Point, NY
Our court martial defense attorneys have successfully represented military personnel worldwide.

The experienced military attorneys at Gonzalez & Waddington have earned a reputation for representing service members at Army, Navy, Marine Corps, Navy, and Coast Guard installations worldwide. If you are stationed in West Point, NY and are suspected of a military offense, then retaining the most experienced military lawyer can be the difference between losing your case versus winning your case or saving your career. Our court martial defense lawyers represent West Point, NY service members in both UCMJ and administrative matters to include defending military service members accused of sexual assault, rape, and other crimes under military law.
This film is a perfect example of why you should retain the best defense attorneys possible.
Our criminal defense attorneys defend false accusations of rape, child abuse, and sexual assault under Article 120 UCMJ, 120b UCMJ, and 120c UCMJ.
Unlike the majority of civilian military lawyers or your free military attorney, pleading guilty is not something we commonly recommend. When our lawyers take a case, we force the military to prove their case. We take almost every case to trial and fight the allegations in front of a panel.
Our military court martial victories speak for themselves. The suspected service member and his or her well being is our principal concern. Our military defense attorneys keep smaller caseloads than the typically assigned defense lawyer so that we can concentrate on every trial on an individual basis. Your trial will not be delegated to a third party and we will not coerce you into pleading guilty at the eleventh hour. Our military lawyers have successfully defended military court martial and ADSEP cases in the United States and around the world.
West Point, NY Court Martial Lawyers
Our experienced court martial lawyers will use our experience to fight your court martial or administrative separation (ADSEP) case in West Point, NY.
Call today to consult with a high-powered court martial attorney.
Military service members working in West Point, NY merit the best military lawyers possible to defend them at their trial or administrative separation (ADSEP) hearing.
If you or a loved one are stationed in West Point, NY and are suspected of a UCMJ offense such as sex assault or if you are dealing with an administrative discharge, Article 15, elimination board, reprimand, then contact our military defense attorneys today.
Click here for military law resources: Law Library Microform Consortium – Coast Guard CCA
West Point, NY: The Real Point for All Things Military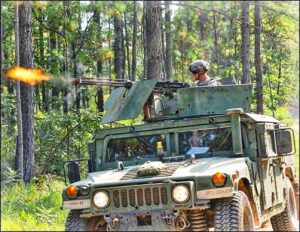 West Point, NY is located in the Town of Highlands located in the Orange County. It was established in the year 1802 by Thomas Jefferson as a federal military reserve. It occupies an area of about 16000 acres including the campus area occupied by the famed 'United States Military Academy' often known as just 'The Point'. Considered to be a part of the New York-Newark-Jersey City, NY-NJ-PA Metropolitan Statistical Area and the larger New York-Newark, NY-NJ-CT-PA Combined Area in a statistical context its population comprises of 6,763 people according to the 2010 census report.
Key Highlights of West Point, NY
West Point formerly Fort Clinton was a heavily reinforced site during the days of the revolutionary war. It was administered by a group of continental army men throughout the war. In fact, this area was strategically used to place an iron chain across the river Hudson in order to make it difficult for the British naval forces to travel up the river. One can see various examples of revolutionary era military establishments some of whom like Fort Putnam has still been preserved till today.
It is also known as the site of the most daring act of betrayal ever committed on American soil. Benedict Arnold, a general had connived with the British Army. Promised as bribe of a position of a Brigadier General of the British Army and a sum of -20,000 he wanted to turn over the site to the British. However, his plans were foiled when the Americans captured John Andre, a major with the British Army as a spy.
West Point is a popular tourist destination owning to its rich historical importance a military site since the revolutionary war. Visitors to the academy must take guided tours which are available from the West Point Visitors center every day except during major holidays, football or student graduation days. These tours are operated by an exclusive tour operator, West Point Tours which operates individual and group tours of the academy as well as the surrounding museum, student chapel, cemetery, Fort Putnam etc. Being a secured military establishment, all visitors need to carry their IDs on them always and entry is usually restricted to the guided tours.
Military Significance
The United States Military Academy has been training and educating military soldiers and leaders of the nation for the past 200 years. It has state of the art sports and training facilities along with academic halls all of which has only added to it significance as one of the most famous Military Academies in the whole world.
Some of the notable departments in the base academy are:
Brigade Tactical Department
Department of Military Instruction
Department of Physical Instruction
Simon Center for the Professional Military Ethic
The Center for the Army Profession and Ethic
West Point in the United States is famed as the oldest continuously running military establishment and includes the country`s earliest military academy.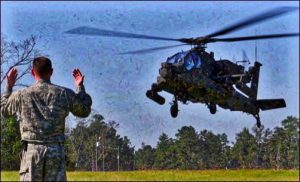 At West Point, the military is actively been conducting many new research activities with the help of its various centers. They are affiliated with the Institute for Innovation and Development (IID) which provides infrastructural and administrative support to help ameliorate the country`s most pressing and challenging problems. In addition to applied research other centers help in supporting the various aspects of the USMA mission in the United States. These centers are just one of the alternate ways in which West Point directly networks with the army and the nation as a whole.
West Point is a real jewel on the crown amongst our nation's military academies.