Aggressive Watertown, NY Military Defense Attorneys
When You Need a Court Martial Lawyer in Watertown, NY
Our court martial attorneys have successfully represented service members worldwide.

The hard-hitting military defense lawyers at Gonzalez & Waddington have developed a reputation for representing military members at Army, Navy, Marine Corps, Navy, and Coast Guard installations worldwide. If you are stationed in Watertown, NY and are under investigation for a military crime, then retaining the most hard-hitting military lawyer can be the difference between losing your career and family versus winning your case or redeeming your career. Our criminal defense lawyers defend Watertown, NY service members in both criminal and administrative matters to include defending military personnel suspected of sexual assault, drug distribution, and other offenses under the UCMJ.
This film is a great example of why you need to select the best court martial lawyers available.
Our criminal defense attorneys defend false accusations of rape, child abuse, and sexual assault under Article 120 UCMJ, 120b UCMJ, and 120c UCMJ.
Unlike the majority of civilian court martial defense lawyers or your assigned military attorney, pleading guilty is not something we do often. When our attorneys are retained, we compel the military to prove their case beyond a reasonable doubt. We take almost every case to trial and fight the allegations in front of a panel.
Our military court martial outcomes speak for themselves. The accused military service member and his or her well being is our primary concern. Our defense attorneys keep lighter caseloads than the usual assigned military attorney so that we can concentrate on each case on an individual basis. Your case will not be outsourced to a random lawyer and we will not coerce you into pleading guilty at the last minute. Our military criminal defense lawyers have successfully fought military court martial and administrative separation cases in the U.S. and worldwide.
Watertown, NY Court Martial Attorneys
Our aggressive court martial defense lawyers will use our history to defend your court martial or administrative separation (ADSEP) case in Watertown, NY.
Call today to consult with a high-powered military attorney.
Military service members working in Watertown, NY deserve the best military lawyers possible to defend them at their court martial or administrative separation (ADSEP) proceeding.
If you or a family member are stationed in Watertown, NY and are suspected of a UCMJ offense such as sexual assault or if you are confronted with an admin separation, Article 15, elimination board, letter of reprimand, then contact our military lawyers immediately.
Click here for legal resources: Air Force Appellate Defense Division – AFI 51-201: Admin of Military Justice
Why You Should Visit Watertown, NY?
Watertown is in the state of New York; the County is Jefferson County. This city is only twenty miles away from thousand island and these are a popular place for different reasons. Syracuse is another important place, which is just seventy miles, that is nearly one hundred and sixteen kilometers south from Watertown. According to recent census calculation, this city is of population 27,023. The total area of this city is 9.3 square miles that nearly of twenty four square kilometers.
Moreover, 0.3 square miles of this area is water and so you can see that the population density is not much high. The river named Black River is an important river that goes though the major part of the city towards the lake Ontario which is located at the west side of the city. Hence, the river goes through a main portion of the city. This Black river is popularly known as kayaking river. This city is named after this river, since the waterpower available from this river is very high and serves many purposes.
Key Highlights of Watertown
According to the records that have been found it can be said that pioneers of New Hampshire discover this city. The main attraction was the river since all the major cities has been established centering any river. The water resource of Black river was hugely used in industries and for the development of the whole city. There are many places to visit while you are in Watertown. So of the best places include:
Thompson Park
New York State Zoo
Seaway Wine Trail Tours
Alex Duffy fairgrounds
Hudson River Rafting Company
Burrville Cider Mill
Farm and Crafters Market
Dry Hill Ski Area
Crystal Restaurant
Golden Crescent
Out of these New York state zoo is very popular; the zoo offers different parties events and picnics. Thompson Park is another renowned area of this city. Duffy Fairground is a very famous place that people visit.. There are a number of public as well as private schools in Watertown. Also, the Jefferson Community College is there to serve the local people. A number of notable people have come out of Watertown. Some of the names include:
Rocco Canale
Eric Anzalone
Reginald Case
Joe and Albert Bouchard
Military Details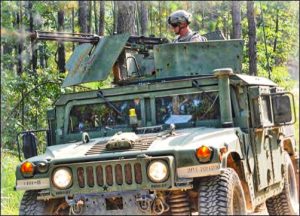 The military system of this area is very strong and there is an important military base near the Watertown. The name of the place is Fort drum. It is a census designated place. It is under military reservation of United States. The place covers a huge amount of area and the mission is to provide ultimate security and the component installation assigned to them. Different types of military trainings are done at this place.
These trainings include different kind of supportive tasks like logistic support to tenant units, physical support to the same units. This place is also famous for its pine camp, which was once user to train numbers of militia and which gave a huge success. There was huge response from common people and a record says around thirty six thousand five hundred people came for training at this place at that point of time from different cities. After this the military bought another nine thousand acres of land for this training purpose only. In 2014 biofuel power plant was established for regular power supply for military area. This is a major step in using renewable energy resource. This place is known as Eastern United States Missile defense site.