Camp Shelby, Mississippi Military Defense Attorneys
Our Hard-hitting Sex Crime Lawyers!
Our seasoned sex crime lawyers team has the training and firepower to zealously defend your freedom in a military court. They are some of the top criminal defense lawyers in the area of Article 120 UCMJ defense. Our aggressive civilian lawyers have decades of sex crime defense experience. If you or a loved one has been accused of a sexual offense such as military sexual assault, abusive sexual contact, rape, child abuse, drug trafficking, or BAH fraud, then act now! Our seasoned criminal defense attorneys will have your back.

A sex crime is a crime that takes place when a military service member sexually violates or pushes a forced sexual encounter through psychological and physical manipulation.
We have successfully defended and acquitted service members around the world. Check out our court-martial case results to learn more.
Aggressive military criminal defense attorneys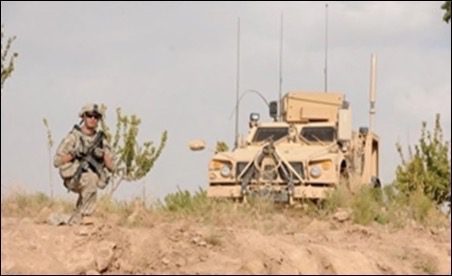 The aggressive military criminal defense attorneys at Gonzalez & Waddington have earned a reputation for representing service members at US military bases worldwide, such as Cyprus. For example, suppose you are under investigation for a military crime. In that case, having the most hard-hitting court-martial defense attorney can be the difference between going to jail versus winning your case or redeeming your career. Our court-martial defense lawyers represent Soldiers in criminal and administrative matters, including representing Sailors accused of sexual assault, drug offenses, and other offenses under military law.
Our Aggressive Sex Crime Attorneys!
Unlike most civilian military criminal defense attorneys or your assigned lawyer, pleading guilty is not something we commonly recommend. Instead, we compel the military to prove their case beyond a reasonable doubt. Then, we take nearly every charge to trial and fight the charges in front of a military jury.
Our court-martial victories speak for themselves. The accused service member and his or her future is our main concern. Our military attorneys keep smaller caseloads than the average free Army defense attorney to focus on every case on an individual basis. Your case will not be outsourced to a random attorney, and we will not intimidate you into taking a dive at the last minute. Our criminal defense lawyers have successfully defended US Army court-martial and ADSEP cases in the United States and around the world.
Camp Shelby Military Training Site
Camp Shelby Training Site is a state-owned and operated Army National Guard facility that serves as training area for active and reserve members. It is the largest military training area for reserve components and covers 550 km2, enabling battalion-level manoeuvres, artillery tables, [8] [12] artillery firing points and a wide variety of support facilities. Camp Shelby is the regular annual training base for National Guard and Reserve units in Mississippi, Alabama and Tennessee.
Camp Shelby Joint Force Training Center is the largest military training facility in a state in the U.S. It is also the largest reservist training facility in the country and hosts more than 100,000 personnel a year, according to Military.com.
It provides accommodation for 1,200 soldiers and several training facilities for tactical maneuvers used by the National Guard. Camp Shelby, Mississippi, serves as a training facility for National Guard and reservists from across the United States and houses up to 100,000 troops. It is the training ground for the Abrams M1 tanks and Paladin howitzers of the 3rd Brigade, 87th Division, as well as training support.
Camp Shelby Military Lawyers
It is the largest US troop exercise site The base has been deactivated several times since it was founded in 1917 and has changed hands several times since. The 525-square-kilometer Camp Shelby Joint Force Training Center (CSJFTC) was built during World War I. It serves not only as a training ground for the Army reserve component, but also for active components of the Army, Navy, Marine Corps and the Air Force. The training centre covers more than 525 square kilometres and supports battalion-level manoeuvres as well as a wide range of training and logistical support facilities.
Camp Shelbys is an annual training ground for National Guard and Army Reserve units in Tennessee, Alabama and Mississippi as well as other units training elsewhere. Camp Shelby began training the 37th Division of the Ohio National Guard (the 38th Cyclone Division) in 1917, which included troops from Kentucky, West Virginia and Indiana. Camp Shelby trained and mobilized more than 50,000 soldiers in 1917 and 1918, including elements from the 38th Division (known as the Zyklon Division " because of the tornadoes that occured there during unit training) and the 101st Division.
Alabama Military Defense Lawyers
At the height of the Second World War, more than 1,000 square kilometres of the camp were used for training. The Mississippi National Guard took over control of the base in 1953 and it was established from 1956 to 1965 as the main training camp for the 31st Dixie Division.
Camp Shelby Military Defense Attorneys
When the camp reopened in 1934, Mississippi State used it as a summer camp for the National Guard. It was then a good location for US Army maneuvers, and in 1940, with World War II looming on the horizon, the Mississippi Congressional delegation reopened the camp.
During World War II, Camp McCain trained infantry and housed German prisoners of war. The camp was activated during the First World War as one of 16 National Army camps set up by the Ministry of War to train mobilized National Guard soldiers. As regards to the prisoners, the camp was expanded by 2,500 Germans including members of the German Africa Corps.
The Day Camp Shelby Joint Force Training Center is the largest state-owned military training facility in the country, covering an area of 135,000 hectares, and contributes $500 million annually to the city's economy and $100 million to local communities.
Camp Shelby provides not only facilities and infrastructure to support the practical operational training of Air Force apprentices, but also their asymmetric warfare units. Stationed in one of the two training centres, the mission focuses on training fighter jets. The Air Force trainees use the same housing and quality of life as Army recruits as the unit prepares for missions in the real world.
The Air National Guard unveiled a new combat runway in Shelby in 2007. Camp Shelby continues to play a dual role as the state and federal facility for the Mississippi National Guard and as mobilization platform for the First Army. The base is a military post with a north gate on the southern border of Hattiesburg, Mississippi, on Highway 49 of the United States.
Camp Shelby Military Lawyers
Edwards Street Mission received 2,000 pounds of canned food from active soldiers from the 177th Armored Brigade at Camp Shelby to take part in the second annual 10K Food Drive and Ruck March on Wednesday Camp Shelby Family Day offered Country Music artist Travis Clark, historical military gear, World War II reenactments, aerial flying overs, special forces demonstrations, food vendors and child-friendly activities. Camp Shelby Centennial Salute included a multi-course dinner, entertainment by Victory Belle musical trio, a historical highlights video from the National Museum of World War II and an official recognition presentation.
About 6,000 national guardsmen from Kentucky, Indiana and West Virginia are responsible for naming Camp Shelby after Isaac Shelby, an Indian warrior and hero of the American Revolutionary War who was the first governor of Kentucky and Indiana.