By Seth Robson, Stars and Stripes
December 5, 2008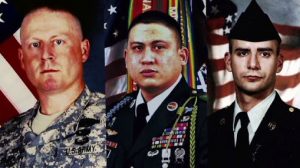 No physical evidence in Iraqis' deaths
VILSECK, Germany — Investigators have no physical evidence linking 172nd Infantry Brigade soldiers to the alleged execution of four Iraqi detainees in Baghdad last year, according to a lawyer representing Sgt. 1st Class Joseph P. Mayo, one of three soldiers facing murder charges.
Mayo, 27, who appeared before the Article 32 hearing at the Rose Barracks courthouse Thursday, is charged with premeditated murder along with 1st Sgt. John E. Hatley and Sgt. Michael P. Leahy Jr.
Criminal Investigation Command (CID) Special Agent Chief Warrant Officer David Eller, who testified via telephone from Fort Belvoir, Va., said he did not know of any physical evidence — such as photographs, satellite or surveillance images of the incident or bodies recovered in the case.
The four detainees were allegedly shot and dumped in a Baghdad canal.
"I don't feel that it was such a remote location. It wasn't way out in the ocean or buried in the desert. I thought it was more likely than not that we might be able to find the corpses," Eller said.
CID officers also did not visit the neighborhood where the men were detained in an effort to identify them while he was involved in the investigation, he said.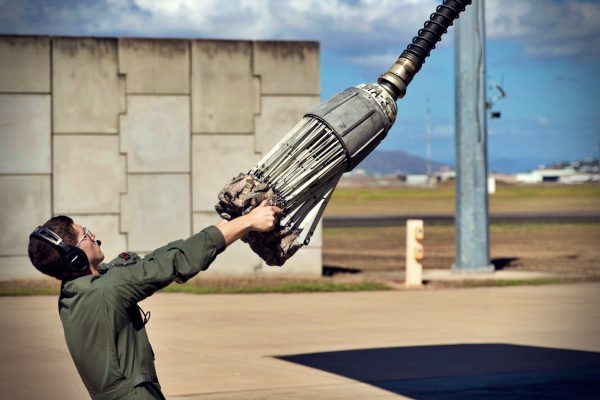 Michael Waddington, a civilian lawyer representing Mayo, told the hearing that the government's case relies on "a complete lack of credible, unbiased and untainted evidence."
Divers who searched the canal found no bodies or other evidence that anyone was killed, he said.
"If four people were killed a kilometer from where they live or even closer, then someone is going to know about it. Nobody has said: 'We know these guys. That's my son,' " he said, adding that Iraqi families usually ask the Army for compensation when a relative is killed.
Waddington raised the possibility that the shots reported by several soldiers who were at the canal were not fired at the detainees. They might have been fired to scare them, he said.
"The lack of bodies or physical evidence is quite disturbing in this case. What they have is witness testimony (and) they all contradict each other," he said, noting that many government witnesses have cut plea deals or received immunity for their roles in the incident.
Bradley Fighting Vehicle commander Sgt. Daniel Evoy, the only eyewitness to the alleged shooting, has received no punishment despite the fact that other soldiers in his vehicle have been court-martialed or received nonjudicial punishment for their roles, Waddington said.
Evoy, at first, claimed he saw nothing but later told investigators he peered through a narrow gap in the hatch of his Bradley and saw one of the detainees shot, Waddington said.
Even if the detainees were killed, the facts of the case do not fit premeditated murder, which carries a mandatory sentence of life in prison, he said.
"The facts of the case itself combined with the circumstances in which these guys were supposedly killed do not equate to a premeditated first-degree murder charge. There are multiple other forms of charges that can be brought forward if there is an unusual and questionable killing," he said.