By John Vandiver
June 20, 2009
General reduces 172nd soldiers' jail terms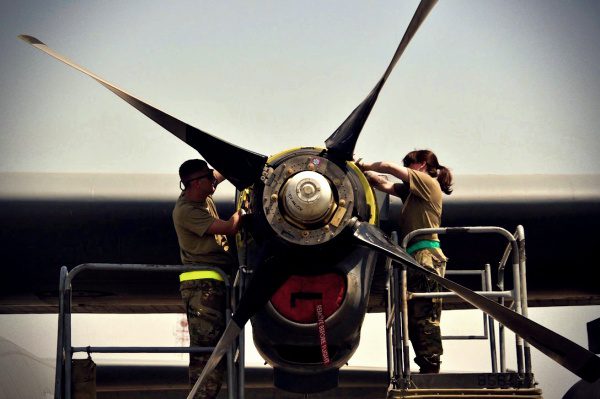 STUTTGART, Germany — Two 172nd Infantry Brigade soldiers convicted earlier this year of murder for their roles in the killing of four Iraqi detainees have been granted clemency and received reduced prison terms.
The sentences for Sgt. Michael Leahy Jr. and Sgt. 1st Class Joseph P. Mayo have been reduced to 20 years, and the men will be eligible for parole in seven years as part of Brig. Gen. David R. Hogg's ruling earlier this month.
Leahy was initially sentenced to life in prison after being found guilty for the 2007 killings near Baghdad. Mayo, who had pleaded guilty to premeditated murder and conspiracy to commit premeditated murder had received a 35-year sentence under a pretrial agreement.
"None of us really know what these soldiers face when they are over there, the stress and strain they are under," Debbie Leahy, the soldier's mother, told the Chicago Tribune. "I am not embarrassed by what my son did. He did what he believed he had to do to survive."
In addition to the reduced sentences, Hogg's decision changed the discharge status of the two men from dishonorable to bad conduct.
The clemency request of a third soldier convicted in the killings, Master Sgt. John Hatley, has yet to be decided. Hatley, who also received a life sentence, has never admitted guilt in the killings.
The former members of Company A, 1st Battalion, 18th Infantry Regiment were convicted of shooting four detainees in the back of the head execution-style after capturing them with a large cache of weapons and ammunition during a patrol in western Baghdad. After killing the detainees, the soldiers dumped the bodies into a canal.
During the trials, evidence was presented that suggested post-traumatic stress disorder, along with physical injuries such as brain trauma, could have been a factor in the slayings. Defense testimony also argued that the detainees were most likely insurgents, caught with weapons shortly after an attack on U.S. troops.
In addition to reviewing the circumstances of the case, letters from family, friends and soldiers testifying to a person's good character are included in a clemency review, officials have said.
Clemency can be used by the trial's convening authority to lessen the sentences or even overturn convictions.
During a 2004 background briefing at the Pentagon, a senior military lawyer was quoted as saying "[The convening authority] can say, you know, 'I don't like what they did. The jury found him guilty — the members found him guilty of this; I don't think he was guilty of it' and find him not guilty of it. He has that authority."
In May 2008, Brig. Gen. J. Michael Bednarek, then acting commanding general of the 25th Infantry Division, reduced the conviction of Spc. Christopher Shore, who was been found guilty of felony assault in the death of an unarmed Iraqi man, according to a report from the Honolulu Star Bulletin.
Bednarek reduced Shore's conviction from aggravated assault to assault, a misdemeanor, and allowed him to remain in the Army at his old rank, the newspaper reported.