Aggressive Joint Base Cape Cod Military Defense Attorneys
When You Need a Court Martial Lawyer in Cape Cod
Our court martial defense lawyers have successfully represented service members worldwide.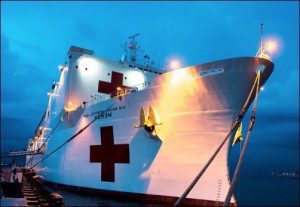 The experienced military defense attorneys at Gonzalez & Waddington have developed a reputation for representing service members at military installations worldwide. If you are stationed at Joint Base Cape Cod and are under investigation for a military crime, then having the most experienced military attorney can be the difference between having your rights trampled versus winning your case or redeeming your career. Our court martial defense lawyers represent Joint Base Cape Cod service members in both UCMJ and administrative matters to include representing service members suspect of of sex assault, adultery, BAH fraud, and other crimes under the UCMJ.
Joint Base Cape Cod (JBCC), Massachusetts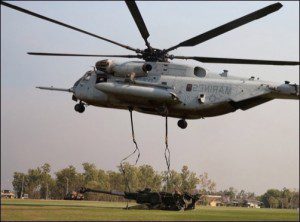 Massachusetts and the U.S. War Department collaborated to form what is now known as Joint Base Cape Cod (JBCC).  JBCC's history began in 1935, when the Massachusetts Governor approved of legislature to purchase land for military use.  The state bill also instituted a commission to lead and organized the use of the land and personnel assigned to the proposed facility built.  This commission secured 200,000 acres in the Cape Cod area.  Soon thereafter, training facilities and operations were initiated and the name Massachusetts Military Reservation was adopted.  The reservation would eventually become home to Otis Air National Guard Base, the Coast Guard Air Station Cape Cod, and Camp Edwards.
Currently, JBCC contains five military commands, namely, the Massachusetts Air National Guard, the 253rd Combat Communications Group, the 253rd Combat Communications Group, the 6th Space Warning Squadron, and the Massachusetts Army National Guard.  These units work cohesively to ensure the protection of the northeastern U.S.  Notable is that JBCC is home of the sole land stationed radar that gives missile warnings for the northeast U.S. & southern Canada.
Are you serving or formerly served at Joint Base Cape Cod and are confronted with a legal issue? Gonzalez & Waddington, LLC can help.  We have defense lawyers that have specific knowledge in military cases of all sorts.  It is essential that you seek legal help before you are charged.  Our pre-charging investigation and representation can assist you in settling matters before the situation gets worse.
Our team of civilian military defense lawyers aggressively defend Army, Air Force, Navy, and Marine Corps service members worldwide. Our military attorneys represent clients and fight court-martial cases throughout the United States, Europe (Germany, Italy, England, Spain, Cypress, Belgium, Turkey), the Middle East (including Bahrain, Kuwait, Afghanistan, Qatar), and the Pacific Rim (Korea, Guam, Hawaii, Japan).
Unlike most civilian military criminal defense lawyers or your free military attorney, pleading guilty is not something we commonly recommend. When our attorneys are hired, we compel the military to prove their case. We take almost every case to trial and fight the allegations in front of a military panel.
Our US military court martial outcomes speak for themselves. The suspected service member and his or her desired outcome is our primary concern. Our defense attorneys maintain smaller caseloads than the usual appointed US military defense lawyer so that we can concentrate on each case on an individual basis. Your trial will not be outsourced to a random attorney and we will not force you into taking a dive at the last minute. Our military lawyers have defended US military court martial and administrative separation cases in the United States and globally.
Joint Base Cape Cod Court Martial Attorneys
Call today to consult with an aggressive court martial defense attorney.
service members stationed at Joint Base Cape Cod merit the best court martial defense attorneys possible to represent them at their court martial or ADSEP hearing.
If you or a family member are stationed at Joint Base Cape Cod and are accused of a military offense such as sexual assault or if you are facing an administrative separation, Article 15, show cause board, letter of reprimand or GOMOR, then contact our court martial lawyers immediately.
Joint Base Cape Cod Google Map: