When You Need a Court Martial Lawyer in Iowa
Our military criminal defense attorneys have successfully represented military service members around the world.
Court-Martial Attorneys
The
experienced criminal defense attorneys
at Gonzalez & Waddington have earned a reputation for defending service members at military installations worldwide. If you are stationed in Iowa and are accused of a military crime, then hiring the most experienced military defense attorney can be the difference between having your rights trampled versus winning your case or redeeming your career. Our military criminal defense lawyers represent
Iowa
service members in both criminal and administrative matters to include
defending military personnel accused of sex assault, adultery, BAH fraud, and other crimes under the UCMJ
.
This video is a great example of why you must select the best court martial attorneys that you can find.
Our criminal defense attorneys defend false accusations of rape, child abuse, and sexual assault under Article 120 UCMJ, 120b UCMJ, and 120c UCMJ.
Unlike the majority of civilian defense lawyers or your assigned military counsel, pleading guilty is not something we commonly do. Our lawyers compel the military to prove their case beyond a reasonable doubt. We take almost every case to trial and fight the allegations in front of a jury.
Our military court martial victories speak for themselves. The accused service member and his or her desired outcome is our primary concern. Our military attorneys keep smaller caseloads than the usual appointed military attorney so that we can focus on each trial on an individual basis. Your case will not be outsourced to a third party and we will not power you into pleading guilty at the last minute. Our defense lawyers have defended military court martial and administrative separation (ADSEP) cases in the United States and around the world.
Iowa Court Martial Attorneys
Our hard-hitting military defense lawyers will use our history to fight your court martial or ADSEP case in Iowa.
Call today to speak with a high-powered court martial lawyer.
Military service members working in Iowa merit the best court martial attorneys possible to defend them at their court martial or ADSEP board.
If you or a family member are stationed in Iowa and are suspected of a military crime such as sex assault or if you are dealing with an admin discharge, Article 15, elimination board, letter of reprimand, then contact our military lawyers immediately.
Click here for legal resources: Coast Guard CCA – MCO P5800.16A: LEGADMINMAN
Iowa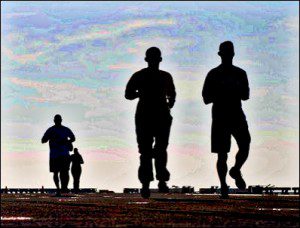 Iowa is a state in the Midwestern United States, also it is also known as "American Heartland". Iowa is the only state in USA who's eastern and western borders are formed by the rivers. It is bordered by Wisconsin and Illinois to the east, Nebraska to the west, Minnesota to the north, Missouri to the south and South Dakota to the west and north. Iowa has 99 counties with the state capital, Des Moines located in Polk County. It is bordered by the Mississippi River on the east, The Big Sioux River and the Missouri River on the west.
The estimated population of Iowa was 3,107,126 on July 1, 2014. Out of the total residents of Iowa, 72.2% were born in Iowa, 23.2 % were born in a different US state, 0.5% was born in Puerto Rico and 4.1% were foreign-born. Immigration from outside the USA resulted in an increase of 29,386 people whereas migration within the country resulted in a loss of 41,140 people. Males contribute approximately 49.6% of the total population.
Highlights of Iowa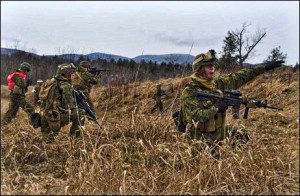 The word Iowa comes from the American Indian tribe similar in name. It was a part of the Louisiana Purchase, a deal between Napoleon Bonaparte and Thomas Jefferson. The conflict ended in 1832 after the Black Hawk War. Iowa was admitted to the union on 28th Dec 1846 as the 29th state. It forms a bridge between the forests of the east and the prairie grasslands to the west. Iowa is nationally known for its top quality education system, world-class universities and colleges, and customized technical and vocational training programs. The state offers premium quality learning opportunities along with the resources that meet the needs of the people opportunities along with the various resources that meet people's needs. The employee talent pool in Iowa is amongst the top five in the nation. The Iowa students have the highest average SAT score and the second-highest average ACT score in the country.
With historic colonies, outdoor adventures, water parks, and many more, Iowa is a perfect destination for your next vacation. There are adequate state parks to provide you an outdoor entertainment for many days, and when you are done, you can enjoy a trip to the winery. The following tourist attractions in Iowa are perfect for any length of holiday.
State Capitol: The 19th century Iowa state capitol representing the architectural highlight of the city is located in Moines. The traditional-looking state capitol displays a beautiful collection of artworks, domes and Corinthian columns.
Lost Island Water Park: The jungle-themed park is located near Waterloo. It has variety of water and tube rides, tree houses, miniature golf and a wave pool. It's a famous spot for families and kids during summers.
Adventure land Park: It's a huge amusement park in Altoona. The park has huge variety of rides including both wet and dry, along with games and shows displayed in different themes.
Dubuque Arboretum and Botanical Gardens: Some of the features of the stunning 52-acre gardens include shade gardens, prairie flowers, water gardens, ornamental shrubs and trees, woodland trails and many more. The park is completely staffed by volunteers and has different gardens which include different gardens that include a Japanese garden, Rose Garden and Formal English garden.
Military
Camp Dodge Army base in Johnston: It was opened at the time of World War 1 in 1917. The base was built as the training area for the National Guard, an oldest military organization in the USA. By the end of World War 2, camp Dodge covered around 6400 acres of land and provided military training to volunteers from Iowa, North and South Dakota, Nebraska and Minnesota.
Fort Des Moines Army base in Des Moines: It was built at the joining of Des Moines and Raccoon rivers to protect the tribes of Fox and Sak. It was one of the major bases for the American Civil War. The base vastly contributed to the development of Iowa's biggest city.
Iowa Army plant in Des Moines: It is located in Des Moines County and has a rich history of providing and it has a rich history of providing arms and ammunition control for the Joint Forces. The Iowa Army plant is located in southeast Iowa near the city of Burlington. The plant creates and delivers large number of items for the department of defense. Like many other military installations, Iowa Army Plant has a dedicated and specific mission of delivering and producing variety of munitions and equipments.