By MONI BASU
The Atlanta Journal-Constitution
January 9, 2008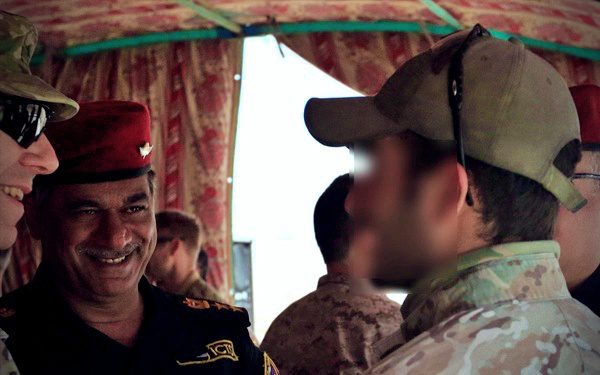 Accused Winder soldier to face murder court martial next month
A Georgia soldier accused of killing an Iraqi detainee will go on trial next month, the Army has announced.
Army Spc. Christopher P. Shore, 25, of Winder will face judge and jury Feb. 19 in a court-martial in Honolulu, where his 25th Infantry Division unit is based.
He faces a maximum sentence of life in prison.
Shore's attorney, Michael Waddington of Augusta, said his client asked to be tried by a panel of his peers.
In a court-martial, a soldier can choose between trial by jury or judge alone.
Shore, who maintains his innocence, said by telephone from Hawaii that he is doing as well as can be expected. He said he is eager to put the trial behind him.
He had hoped the case would have been put to rest after an investigating officer's report in November recommended the Army drop murder charges against him.
However, Maj. Gen. Benjamin Mixon, commander of the 25th Infantry Division, disagreed with the results of the Article 32 hearing, the military's equivalent of a grand jury investigation, and referred the case to court-martial.
The Army accuses Shore of killing an Iraqi man who was detained during a nighttime raid in June in a village near the northern Iraqi city of Kirkuk.
At the Article 32 hearing in October, Shore said the detainee already had been shot and was bleeding on the ground when his platoon leader, Sgt. 1st Class Trey A. Corrales, 35, ordered Shore to "finish him."
Shore said he fired his rifle but intentionally missed the man.
The next day, Shore reported the incident to his supervisors.
Corrales, who waived his right to an Article 32 hearing, still stands accused of premeditated murder and now faces two additional charges that Army prosecutors filed based on testimony at Shore's Article 32 hearing, said Maj. Gary Johnson, command judge advocate for the division's 3rd Brigade.
The Army accuses Corrales of asking Shore to kill the Iraqi and planting an AK-47 rifle near the dead man's body, Johnson said.
Waddington said the Army was contradicting itself in tacking on additional charges against Corrales.
"It doesn't make any sense," he said. "If they think Shore was lying at the Article 32 hearing, then they probably shouldn't have relied on his testimony to add charges to Corrales."
Waddington said he was frustrated by the Army's pursuit of murder charges against Shore, which goes against the recommendations of Lt. Col. Raul Gonzalez, the Article 32 investigating officer. Gonzalez said the charges against Shore should be reduced to aggravated assault.
He also asked Mixon to launch an investigation into Lt. Col. Michael Browder, who was relieved of command of Shore's battalion after the detainee was killed. But Johnson said the Army had no plans for an investigation.
"I simply don't think there is any evidence of criminal conduct that would warrant an investigation," Johnson said.
In his report, Gonzalez said no evidence existed that linked the shots fired by Shore to the detainee's death.
He said that "overwhelming evidence" showed that Corrales "did with intent to kill, shoot at and hit the detainee multiple times with an M-4 rifle."
But last month, Mixon referred the case to trial.
"There can't be any reality about this," said Shore's father, Brian Shore of Lawrenceville, who plans to fly to Honolulu for the trial. "It's got to be political. I have no idea what they are really after."
Shore served 15 months in Iraq before returning to Hawaii in October.
In August, 10 of his platoon buddies were killed in a Black Hawk helicopter crash.
"Most average citizens would have cracked just under the stress of the combat tour by itself," Waddington said. "He's doing very well under the circumstances."