By MONI BASU
The Atlanta Journal-Constitution
May 22, 2008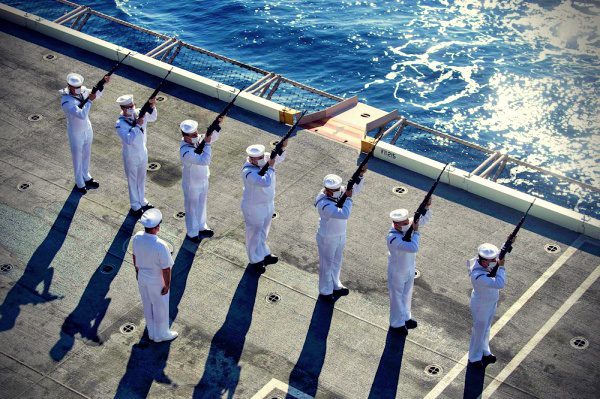 The Army granted clemency late Tuesday to a Georgia soldier convicted in the murder of an Iraqi detainee last year.
In a February court-martial, Christopher Phillip Shore, 26, of Winder was exonerated of murder but found guilty of aggravated assault, a felony charge. But Tuesday's decision reduces Shore's conviction to a misdemeanor simple assault.
He no longer will have to finish serving his 120-day sentence.
Shore already had spent 72 days at Honolulu's Ford Island brig when he was released May 1 pending a clemency decision by Brig. Gen. Michael Bednarek, commander of the Hawaii-based 25th Infantry Division, in which Shore serves.
Bednarek's order also reinstated Shore as a specialist — he had been reduced two grades to a private. When he returns to his unit, Shore will be immediately promoted to Sergeant because he was selected for promotion while his court-martial was pending.
Shore said he ripped off the private patch from his uniform and threw it down on the floorboard of his car as soon as he was informed of Bednarek's decision Tuesday.
"I feel good. It's starting to be over with," he said in a telephone interview Wednesday. He said he has been waiting for this day since his ordeal began last June during a nighttime raid near the northern Iraqi city of Kirkuk.
The Army charged Shore and his platoon sergeant Sgt. 1st Class Trey Corrales of San Antonio with the murder that night of an Iraqi detainee later identified as Salih Khatab Aswad.
At his court-martial, Shore maintained his innocence and testified that Corrales ordered him to "finish" the already wounded Iraqi man. He said he fired his M-4 rifle but deliberately missed.
Corrales was tried separately in a court-martial last month and exonerated of all charges.
Shore's attorney, Michael Waddington of Augusta, speculated that the Corrales verdict played a role in Bednarek's decision. Waddington praised the general for making a "just but difficult decision" in light of political pressure on the military to convict their own in criminal cases involving Iraqis.
Shore said he hopes to still make a career in the Army.
In Georgia, friends and family celebrated the news.
"I am wonderful today," said Shore's father, Brian, of Lawrenceville. "But I still have no love for the Army. They've done a lot of young men wrong."
State Sen. John Douglas (R-Social Circle) said the Army had wrongly sought to punish a low-ranking soldier while setting his sergeant free.
"I am delighted how it all came out and that the Army corrected its injustice," said Douglas, chairman of the Veterans and Military Affairs Committee.