Aggressive Fort Irwin, California Military Defense Attorneys
Fort Irwin Military Defense Lawyers
When You Need an Army Court Martial Lawyer in California
The hard-hitting criminal defense lawyers at Gonzalez & Waddington have developed a reputation for defending service members at Army installations such as Fort Irwin. If you are stationed at Fort Irwin and are accused of a military offense, then retaining the most aggressive criminal defense lawyer can be the difference between getting convicted versus winning your case or redeeming your career. Our military lawyers represent service members in both UCMJ and administrative matters to include representing soldiers suspect of sex assault, theft, and other crimes under military law.
Unlike the majority of civilian-military defense lawyers or your
assigned Army lawyer
, pleading guilty is an option of last resort. When we are retained, we force the US Army to prove their case beyond a reasonable doubt. We take nearly every case to trial and fight the allegations in front of a military panel.
Our US Army court-martial outcomes speak for themselves. The suspected Soldier and his or her well-being is our principal concern. Our military criminal defense attorneys keep smaller caseloads than the usual assigned US Army defense lawyer so that we can focus on every clients individually. Your trial will not be outsourced to a random lawyer and we will not bully you into pleading guilty at the eleventh hour. Our military lawyers have successfully fought US Army court-martial and ADSEP cases in the United States and around the world.
Fort Irwin Court Martial Lawyers
Our firm's founding partner, Michael Waddington, graduated from Temple University School of Law in Philadelphia, PA and is a current member of the American Board of Criminal Lawyers. The ABCL is known as one of the most esteemed legal groups comprised of some of the top defense attorneys in the United States. Entry is by invitation only and is exclusive to extremely experienced defense lawyers that have at least 10 years of experience defending criminal cases, at which time they must have defended 50 or more felony cases, and must have won 35 or more jury trials.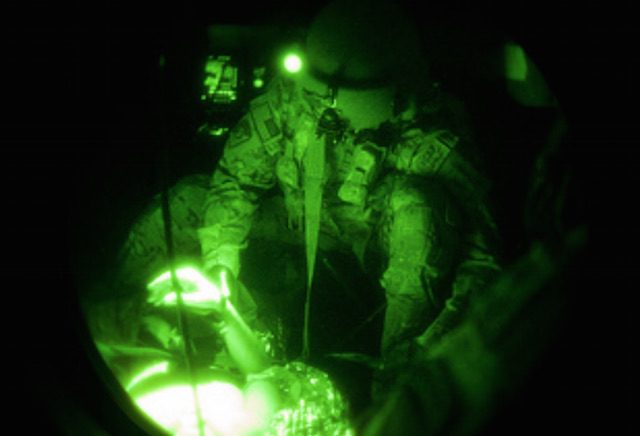 Moreover, he was voted a "Super Lawyer" in Georgia and is ranked Superb on AVVO.com. A few of his cases were made into documentary films, such as, "The Kill Team."
Fort Irwin National Training Center sits in the blistering hot Mojave Desert at the northern end of San Bernardino County California. The Army training center is located about 40 miles from Barstow at the foot of the Calico Mountains.
The Back Story Behind Fort Irwin, CA
According to archeologists, the location of the Fort Irwin National Training Center has a history of human habitation that goes back 15,000 years. Native Americans that lived during the Lake Mojave archeological period settled in the hostile geography that defines the Mojave Desert. Consider remotely populated for centuries, the area where Fort Irwin operates witnessed a rapid increase in population during the middle part of the 19th century, as the California Gold Rush attracted thousands of gold searchers to the region. With abundant wealth came territorial raids and horse stealing that prompted the United States government to develop an army presence.
At the onset of World War II, President Roosevelt created the Mojave Anti-Aircraft Range, which operated as a military reservation in the area known today as the Fort Irwin National Training Center. Only two years later, the military reservation Army reopened the site in 1951, as an Armored Combat Training Area. By January of 1971, Fort Irwin had served its logistical purposes and the United States government deactivated the base.
Fort Irwin Designated as a National Training Center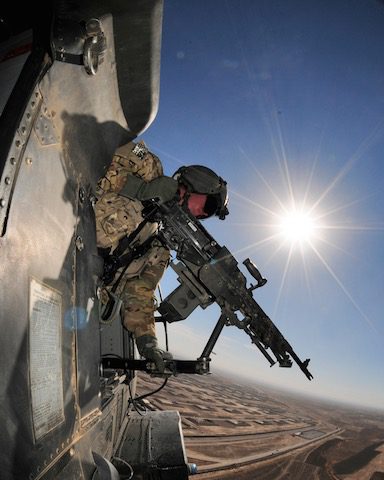 The Department of Army announced during the summer of 1979 that Fort Irwin was to become the site of a newly developed National Training Center. Over 1,000 square miles comprises the Army's National Training Center, mostly in very isolated parts of the State of California. Fort Irwin official returned to active status on July 1, 1981, and to this day remains a vital venue for Army recruits to acquire modern warfare skills. The focus of the National Training Center changed dramatically after September 11, 2001. The training transformation focused on combating insurgents by implementing counterinsurgency tactics. One of the highlights of the new military paradigm is the mock villages that the Army uses to train troops to fight in urban environments. Some of the training involves intensive hand-to-hand combat skills development. Combined with the searing spring, summer, and autumn heat, as well as the desert terrain, Fort Irwin offers Army recruits a realistic portrayal of what to expect in Iraq and Afghanistan.
You cannot win a legal case by hiring passive and soft-hitting Fort Irwin military defense lawyers. The military has garnered a conviction rate that exceeds 90%, with 95% of the men and women convicted losing their military ranks and worse, military benefits. Why risk a dishonorable discharge or even imprisonment, when renowned attorney Michael Waddington's aggressive and hard-hitting legal presentation has generated one of the highest exoneration rates among the best defense lawyers. Michael has received national recognition for ranking as one of the top 100 trial lawyers in America. His superior knowledge of court-martial cases makes him a must-have guest on prominent prime-time news shows.
Call today to speak with a hard-hitting Fort Irwin court-martial attorney.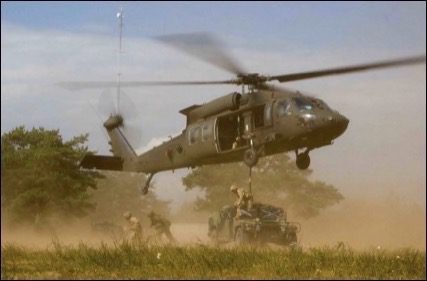 Military personnel working at Fort Irwin merit the best military lawyers available to defend them at their court-martial or administrative separation (ADSEP) hearing.
If you or a family member are stationed at Fort Irwin, CA and are suspected of a military crime such as sexual assault or if you are facing an administrative separation, Article 15, show cause board, letter of reprimand or GOMOR, then call our court-martial defense lawyers immediately.