Aggressive Fort Jackson, South Carolina Military Defense Attorneys
Military Sex Crimes, Penalties, & Legal Defenses
Our seasoned civilian attorneys and their outcomes set us apart from less experienced lawyers.
If you or a family member are accused of a military Article 120 violation or if you are facing an administrative discharge, NJP, show cause board, letter of reprimand, then call our military defense lawyers immediately.
Defense Sexual Assault Cases in the Military
Military statutes include numerous sex crimes. Military laws try to capture every possible human activity related to sexual misbehavior and deviance. However, military sex crimes can be divided into rape, aggravated sexual assault, abusive sexual contact, child sex offenses, indecent exposure, and child pornography offenses.
Our aggressive civilian defense attorneys and their results set us apart from less seasoned lawyers.
If you or a family member are facing a court-martial for a military Article 120 UCMJ offense or if you are facing an administrative separation, NJP, show cause board, letter of reprimand, then reach out to our defense attorneys immediately.
The suspected Soldier and his or her future is our principal concern. Our court-martial defense lawyers maintain lighter caseloads than the average appointed defense attorney so that we can concentrate on each case on an individual basis. Your case will not be outsourced to a random attorney, and we will not intimidate you into a guilty plea at the last minute. Our criminal defense attorneys have contested US Army court-martial and administrative separation cases in the United States and worldwide.
Fort Jackson criminal defense attorneys
Fort Jackson covers 53,000 acres and is the Army's active-duty first-class training centre that trains 50 percent of all military personnel and 60 percent of women who join the army. With a great climate, year-round training and over 50,000 training sessions, soldiers train at Fort Jackson every year. For many veterans, secure employment, recreation, full support for service at Fort Jackson, and subsidized living costs make Fort Jackson one of the largest retirement areas for veterans and U.S. soldiers.
Fort Jackson is located near the Columbia State Capitol and is the largest active-duty training center in the U.S. Army. The army trains about 34 percent of all soldiers and 69 percent of women who join the army every year. Fort Jackson, South Carolina, is the Army's "main base for basic combat training and more than half of all new recruits come to Fort Jackson for basic training.
Other missions located at the base include the US Army Soldier Support Institute, the Army Chaplaincy of the Armed Forces and the Department of Defense Polygraph Institute (now called the National Center for Credibility Assessment ). Visitors to Fort Jackson can also visit the Basic Combat Training Museum of the US Army, also known as the Fort Jackson Museum since it opened in 1974. The museum helps visitors learn about the history of Fort Jackson since it was founded in 1917. Fort Jackson General Training Camp is located in Columbia, South Carolina.
In addition, Fort Jackson has become an important location for the professional development of the Soldier Support Institute (SSI) which also includes the Adjutant Generals School, Finance School, Recruiting and Retention School, the Noncommissioned Officer Academy of the Institutes and the Training and Support Battalion. The base is also home to Army Drill Sergeant School which is responsible for training active and reserve instructors. As a BCT school it houses the main center of the School of Credibility Assessment, the Soldiers Support Institute and the Centre for Army Chaplaincy.
South Carolina Military Defense Lawyers
Fort Jackson was founded in 1917 as a new Army training center that met America's need to train World War I fighting men after General Major Andrew Jackson of Old Hickory, the seventh President of the United States. The post served as a training environment for Armie's pioneers. Camp Jackson was founded in 1917 as a training facility for the men of the 30th and 81st Infantry Division. While military facilities were downsized and closed last year, the post has added several new schools and training facilities since 1995, including the US Army Soldier Support Institute, Department of Defense Chaplain Center School and the National Center for Credibility Assessment, which is part of the Defense Intelligence Agency.
Fort Jackson military attorneys
From 1925 to 1940, the fort, now known as Camp Jackson, was used to train troops of the National Guard and in 1940 it became part of the Army garrisons a year later. Since 1995, the post has acquired a variety of mission and training facilities, including the Defense Academy for Credibility Assessment, the United States. Army Soldier Support Institute and the Department of Defense Chaplain School. The post did not suffer this fate when it was used as a training centre.
Training provided by Fort Jackson BCT includes ballistic rifle skill, basics of field craft and patrol, basic physical readiness, advanced rifle marketing, urban military operations, long-range marching routes, and much more.
Soldiers are sent to the base to undergo basic combat training (BCT) before undergoing some further training. Fort Jackson's graduation is a huge deal, considering it is the primary training center for Army recruits. Officials say the fort is responsible for training new soldiers, 60 percent of whom are women who join the U.S. Army.
Fort Jackson, Army's largest training base, will begin restricting interactions with soldiers at Family Day, the day before graduation when relatives can visit troops at Columbia base, from August 18 to August 19, said Fort Jackson spokeswoman La Sully. Family Day is scheduled to take effect on August 25, with the conclusion on August 26, she said. The current US Army post was founded as Camp Jackson in 1917 when the United States entered the First World War.
There are many transportation options in the city of Columbia, so getting to where you need to go and from the post office is a breeze. Columbia Metropolitan Airport is located approximately 20 miles from Fort Jackson, and as usual, rides, commercial shuttles and taxi services are available during rush hour depending on arrival time and demand. If you are traveling by train, the Columbia, S.C., Amtrak stop is at 850 Pulaski St., Columbia, 29201.
Fort Jackson, SC court-martial lawyers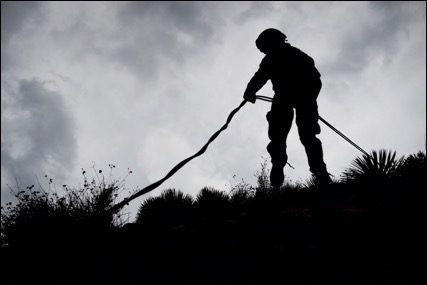 Soldiers wishing to live near the post can find accommodations within reasonable driving distance in Columbia and the surrounding small communities of Irmo, Lexington, Lugoff, Cayce and Dentsville. The United States Postal Service is a convenient location for the mail for all your shipping needs. The capital, Columbia, is located between New York City and Miami and has access direct to three major highways: I-20, I-26 and I-77.
Know Before you get your training, it's good to know that you're one of thousands being trained at your new military base. Whether you are here for the first time or checking out permanent party soldiers, you will want to learn the basic rules and regulations before you go to the base. Fort Jackson's Basic Combat Training (commonly referred to as BCT) is an introductory course that soldiers receive when they join the US Army.