Evidence called 'overwhelming' that San Antonio soldier killed Iraqi prisoner – Georgia Soldier's Murder Charge Recommended to be Dropped
San Antonio Express-News
November 8, 2007 – Sig Christenson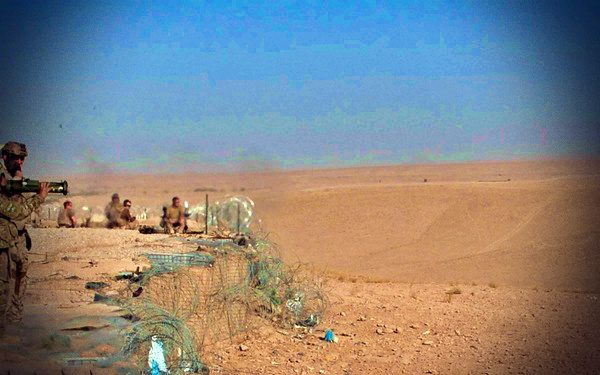 An Army hearing officer blamed Sgt. 1st Class Trey Corrales for the murder of an Iraqi prisoner after a raid last summer and told his commanders in Hawaii there is "overwhelming evidence" against him.
Lt. Col. Raul Gonzalez said Corrales, a San Antonio native, led his elite 25th Infantry Division scout platoon in "abusive and unlawful" ways, wanted to get back at insurgents for the killing of U.S. soldiers and tried to cover up the crime by planting a rifle on the mortally wounded detainee.
In a report filed Tuesday with the division's commander after a recent evidentiary hearing, Gonzalez said there were no "reasonable grounds" for Spc. Christopher P. Shore, who also is charged with premeditated murder in the case, to go on trial.
Gonzalez pointed to Corrales as the culprit, saying he entered a suspected insurgent's home with the intent to kill.
"Once inside the house, Sgt. 1st Class Corrales' actions and demeanor were of vengeance and reprisal," Gonzalez wrote after fielding evidence in an Article 32 hearing for Shore last month. "He left no question through his actions that he intended to kill a 'bad guy' whether he was a combatant or not. After stating he was going to kill the next detainee that came up positive for explosive residue, he then took a detainee outside, behind the house, and shot him five to seven times."
Gonzalez's report complicates the Army's efforts to try Shore, 25, of Winder, Ga., in the shooting. Both he and Corrales, a one-time Luther Burbank High School football player, are accused of shooting the prisoner after a raid on the night of June 22-23. The detainee died of his wounds two days later.
The hearing, similar to a civilian grand jury, offered military prosecutors the chance to show that Shore was an active and willing conspirator. But Gonzalez made it clear he believed evidence provided by Georgia defense attorney Michael Waddington depicting Shore as an unwitting victim and Corrales as sadistic, manipulative and bloodthirsty.
Gonzalez said the murder charge should be dismissed and that Shore instead be charged with aggravated assault. He also said an outside investigation should be launched into the conduct of Shore's battalion commander, Lt. Col. Michael Browder, "for his indirect involvement" in the platoon's actions on that night.
Those recommendations were sent to Maj. Gen. Benjamin Mixon, commander of the Honolulu-based division. Mixon can follow or ignore Gonzalez's recommendation. He's expected to decide next week if Shore and Corrales should be put on trial.
"His recommendation against the murder charge is strong," said Waddington, who practices in Evans, Ga. "Assuming they follow it, this is a big win."
Corrales, 35, of Honolulu, didn't return phone calls Wednesday, and has not talked about the case. His civilian attorney, Frank Spinner, could not be reached and has declined to comment in detail on the case. However, he told the San Antonio Express-News recently that he expects a trial to be ordered and that his client would plead not guilty.
"Because there's a lot more work to do that requires expert involvement, many of the questions will not and cannot be answered until trial," said Spinner, a St. Mary's University School of Law graduate. "Let me just say the factual scenario is much more complex than what it appeared to be in Shore's Article 32 hearing."
Gonzalez clearly was swayed by Waddington's argument that Corrales was a brutal, deceptive and occasionally violent soldier, and that there was little evidence to show that Shore actually helped him kill the Iraqi.
He also said Shore's decision to report the incident after the mission was "very uncharacteristic of a person who was trying to hide or be evasive."
The scout platoon led by Corrales was dispatched via helicopter to the town of Al Shaheed southwest of Kirkuk after insurgents fired on an Army helicopter. Testimony from platoon members revealed Corrales had ordered the men to kill all the "military-age" males they encountered — something he'd told them in the past.
Gonzalez said the evidence showed that Corrales "did, with the intent to kill, shoot at and hit the detainee multiple times with an M-4 rifle." He also said an "unhealthy environment" existed in the platoon "due to the abusive and unlawful leadership techniques inflicted" by Corrales and "exacerbated by poor" supervision.
Gonzalez stated that evidence from the victim's wounds supports testimony that the prisoner was backing away from Corrales when multiple shots were fired, and that "only the shots fired by Sgt. 1st Class Corrales and not Spc. Shore could have caused these wounds"