Aggressive Fort Hamilton, New York Military Defense Attorneys
Call our Seasoned Military Defense Lawyers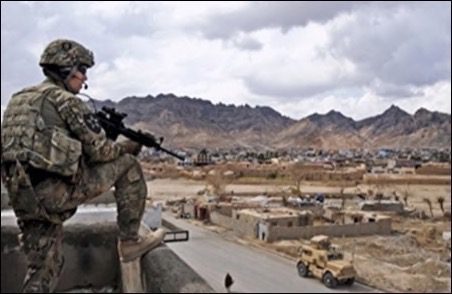 Our team of hard-hitting sex crime lawyers has the firepower to defend your freedom in a military court aggressively. They are some of the most experienced in the area of sexual assault defense. Our hard-hitting military criminal defense attorneys have decades of sex crime defense experience. So if you or a loved one has been accused of a sexual offense such as military sexual assault, abusive sexual contact, rape, child abuse, drug trafficking, or BAH fraud, then act now! Our seasoned military attorneys will have your back.
A sexual crime occurs when a military service member sexually abuses or pushes a non-consensual sexual encounter through psychological and physical force. We have successfully defended and acquitted service members worldwide. Check out our court-martial case results to learn more.
New York Military Defense Lawyers
The hard-hitting criminal defense lawyers at Gonzalez & Waddington have developed a reputation for defending service members at US military installations worldwide, such as Italy. For example, suppose you are under investigation for a military offense, having the most experienced court-martial. In that case, a defense attorney can be the difference between spending decades in prison versus winning your trial or redeeming your career. Additionally, our military attorneys represent Soldiers in criminal and administrative matters, including defending service members accused of sexual assault, drug use, and other crimes under military law.
Aggressive Article 120 UCMJ Sex Crime Lawyers!
Unlike most Article 120 UCMJ civilian criminal defense attorneys or your assigned counsel, pleading guilty is an option of last resort. First, we force the prosecution to prove their case beyond a reasonable doubt. Then, we take almost every charge to trial and contest the allegations before a military jury.
Fort Hamilton Military Installation
Fort Hamilton is a diverse military community that includes active and reserve Army troops representing all branches of the service represented in the Fort Hamilton area and attracts many military retirees. Due to the unique location of the US Army Garrison at Fort Hamilton, it is a combined community consisting of active (US Army, Navy, Air Force, Marines, and Coast Guard) and reserve components, retired military personnel, DoD-appropriated, and unappropriated funds, employees, contractors, and family members. In Fort Brooklyn, New York, the mission is to provide New York Metro with a military facility to support the US Army Reserve and the Army National Guard.
The US. Army Fort Hamilton Garrison is currently home to the New York City recruitment regiment, the Military Entry Processing Station, headquarters of the North Atlantic Division of the United States. Army Corps of Engineers, the 1179th Transportation Brigade, the 722th Aeromedical Staging Squadron, its separate units, the GSU, and the 439th Airlift Wing of Air Force Reserve Command. Fort Hamilton also houses many New York Army National Guard branches and the Reserve and the Army Reserve, including 133d Quartermaster Company, Company C, 642d Aviation Support Battalion, 222d Chemical Company, and 107th Military Police Company. The base is also home to the Army Corps of Engineers (1179), the 77th Regional Preparedness Command Operational Support Brigade, and the New York National Guard Empire Shield.
Fort Hamilton is positioned in the heart of Greater New York City, surrounded by the picturesque and historic communities of Bay Ridge, Dyker Heights, Bensonhurst, and Southwest Brooklyn in New York. Bounded by Fourth and Fifth Streets and 94th Streets, Fort Hamilton Plaza is dedicated to local soldiers who died during World War I. The square takes its name from nearby Fort Hamilton, one of the oldest garrisons of a German army post. The fourth-oldest military facility in the country consists of members of the active military, navy, air force, marines, coast guard, national guard, and reserve.
Fort Hamilton is located in Brooklyn, New York, a US Army facility in the middle of the bustle of New York City. Fort Hamilton is an army facility that has been long in New York, and there is no doubt that it will continue to grow and become more vibrant as the city develops. However, it is one of the closest forts to NYC, if not the most immediate. One of the tasks of the facility is to identify and train the men and women who live in the area as competent reserve officers in the military.
Those who have risked most of their lives to serve the country are the retired officers who have devoted their time and effort to make America the nation it is today. It is only fair that Army institutions like Fort Hamilton give them the respect they deserve by providing medical assistance, financial assistance, and a universal retirement plan. Also known as Armie's Ambassador to New York, the first garrison flag was flown at Fort Hamilton in 1831. Fort Hamilton buildings, including the Harbor Defense Museum on the base, are listed on the National Register of Historic Places. Fort Hamilton serves as a garrison of the US Army and serves as a power projection platform for the New York City metropolitan area.
The base was registered in 1971 as a historic landmark in the National Register. The preserved parts of the original fortress were recorded in 1974 in the National Register of Historic Sites. The purpose and aim of the forts were to be a small US base. During the Civil War, the Allies were closest to Fort Wadsworth, defending a small gulf from the Confederate Army.
In 1885, most of the. Endicott Board of Recommendations, headed by Secretary of War William C. Endicott, passed the "Endicott Program," whose recommendations included substantial changes and improvements to Fort Hamilton. The Harbor Defense Museum is located in Caponi, where the old fortress is virtually untouched. In modern times, the fortress is depicted as a training base for reserve units.
Brooklyn has an excellent public transportation system, so you can get away from the hustle and bustle of Manhattan and relax in one of the many Long Island districts. The Department of Education of. New York City contains over 1,700 schools serving over 1.1 million students each year. There are 30 school districts in the New York metropolitan area where compulsory school children go to school. Still, Fort Hamilton is the state's official location, and most postal families send their children to 20 schools in those districts. In addition, several missions at Fort Hamilton make the facility an important regional location for the army. This includes health and recruitment teams, the New York Military Entrance Processing Station, and Headquarters of the Army Corps of Engineers North Atlantic Division, serving 14 states, Europe and Africa.
The Balfour Beatty Community, responsible for housing the other forts, has an office called Accommodations. The community cares for married soldiers who are ready to move with their families.
A wide range of food and beverages is available in the Fort's lounge and bar, open to all men and military guests, and in the other leisure activities and areas of Fort Hamilton.