When You Need an Army Court Martial Lawyer in Fort Benning, Georgia
We have successfully defended and acquitted Army soldiers around the world. Check out our case results to learn more.
If you are stationed at Fort Benning and you are accused of a crime under the UCMJ, then you need the best military defense lawyer possible to defend your case. Our lawyers do not allow military prosecutors to bully our clients inside the military courtroom.
As one of the most recognized Army installations in the United States, Fort Benning straddles the Georgia-Alabama border in eastern Georgia. The sprawling army installation operates near Columbus, GA around heavily wooded areas that provide the perfect training setting for troops that need to acquire supreme conditioning for fighting in humid climates.
Fort Benning's Impressive Military Pedigree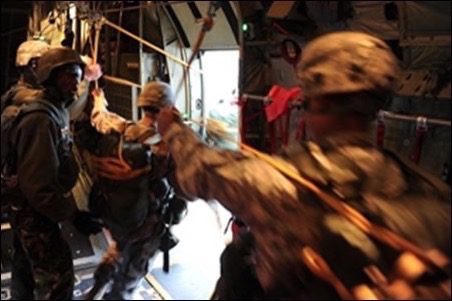 In 1918, President Woodrow Wilson commissioned Fort Benning to act as one of the primary training bases for army personnel deployed to Europe to fight towards the end of World War II. Dwight D. Eisenhower served at Fort Benning right after the base opened and he parlayed his training into historically significant stints as a United States General and President. During World War II, Fort Benning grew to cover nearly 200,000 acres, making the army base one of the largest military installations in the world. The 555th Parachute Infantry Battalion began training at Fort Benning early in 1943 to practice maneuvers that carried them behind enemy lines to blow up munitions. On August 1, 1962, the Army Adjunct General restored parts of the famous 99th Reconnaissance Troop that 30 years prior to reinstatement also comprised the 197th and 198th Infantry Brigades. The Base Realignment and Closing Commission decided to realign Fort Benning in 2011 by making the army base the new home of the Maneuver Center of Excellence.
The aggressive military defense attorneys at Gonzalez & Waddington have gained a reputation for representing service members at Army installations worldwide. If you are stationed at Fort Benning and are under investigation for a military crime, then having the most aggressive military attorney can be the difference between getting convicted versus winning your case or redeeming your career. Our court-martial defense lawyers represent Fort Benning service members in both UCMJ and administrative matters to include representing Soldiers accused of sex assault, drug offenses, and other offenses under the UCMJ.
Unlike the majority of civilian-military defense lawyers or your free US Army lawyer, pleading guilty is not something we commonly recommend. Our lawyers force the US Army to prove their case beyond a reasonable doubt. We take almost every case to trial and fight the allegations in front of a military jury.
Our Army court-martial victories speak for themselves. The accused Soldier and his or her future is our principal concern. Our criminal defense attorneys keep lighter caseloads than the usual free US Army defense attorney so that we can focus on every trial on an individual basis. Your case will not be outsourced to a random lawyer and we will not push you into pleading guilty at the eleventh hour. Our military defense lawyers have successfully fought Army court-martial and administrative separation (ADSEP) cases in the United States and around the world.
Fort Benning Court Martial Attorneys
Michael Waddington was voted a "Super Lawyer" in Georgia and is rated Superb on AVVO.com. A few of Michael Waddington's cases were made into films, such as, "Killings at the Canal," a CNN documentary special that unveils what caused the murders of Iraqi terrorists by Army soldiers. He also regularly instructs criminal lawyers trial techniques. Our hard-hitting Army military defense lawyers will use our history to fight your court-martial or ADSEP case at Fort Benning.
Call today to speak with an experienced court-martial defense lawyer.
Soldiers working at Fort Benning merit the best court-martial attorneys available to defend them at their court-martial or administrative separation (ADSEP) board.
If you or a family member are stationed at Fort Benning and are suspected of a military crime such as sexual assault or if you are facing an administrative separation, Article 15, show cause board, letter of reprimand or GOMOR, then call our military defense lawyers immediately.
The Fort Benning Training Infrastructure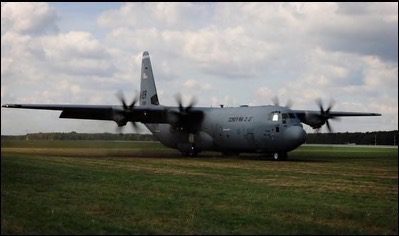 The Maneuver Center provides agile, trained, adaptive, and combat-ready soldiers and leaders for the army during wartime. At the same time, the mission of the center remains to prepare leaders for future conflicts. The Armor School educates and trains United States soldiers that operate in armored vehicle units. A major part of the training ensures army soldiers quickly close in on the enemy and destroy any strongholds by setting off armored vehicle fire. The Infantry School helps soldiers integrate armored vehicle skills with the skills required to achieve great things operating within large infantry divisions.
When Military Prosecutors Use the Shotgun Legal Strategy
You've heard the timeless adage to "Throw everything against the wall until something sticks." Well, military prosecutors have brought the adage into military courtrooms by charging defendants with multiple crimes in hopes that one or more of the charges stick. Led by a highly respected military defense lawyer, Michael Waddington, our Fort Benning military defense lawyers play hardball with military prosecutors and sneaky witnesses.