U.S. v. Air Force O-5 – Andrews AFB, MD
Allegations: BAH & OHA fraud, Multiple counts of larceny of government property (over $60,000), False official statement, Conspiracy, Conduct unbecoming an officer & gentleman
Max Punishment: 65 years in prison, Dismissal
Result: We fought the charges in front of a jury and got mixed findings.
Sentence: NO DISCHARGE. He was able to retire. 14 days in jail (he only served a few days and was released), a reprimand, and a fine.
Discharge: NONE
Location/Branch/Rank: Andrews AFB, MD/Air Force/O-5
Summary: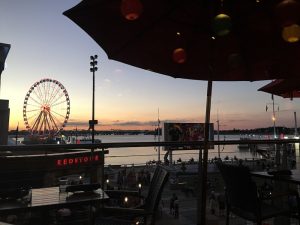 Our client was an Air Force Lt Col accused of receiving a full-time Air National Guard paycheck while receiving a full-time Air Reserve paycheck, at the same time. Meanwhile, he was flying full time for Jet Blue Airways. Basically, he was getting two O-5 Active Duty paychecks and a full-time Jet Blue pilot paycheck.
He was also accused of lying to the Air Force and Jet Blue about his employment and of making a false official statement about his military status to Jet Blue in a formal hearing. In addition, he was accused of calling in sick for Jet Blue to fly military missions. His charges included multiple counts of larceny (over $60,000), false official statement, and conduct unbecoming an officer and gentleman. He was facing over 65 years in prison, a dismissal, loss of retirement, and total forfeitures of pay.
He had served about 20 years. At the time of trial, his retirement was worth over $3 million. Our client, a father of young children and family man, wanted to avoid years in jail. He submitted a Resignation in Lieu of Court Martial and agreed to give up his $3 million retirement and take an Other than Honorable Discharge.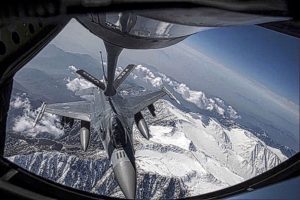 The Air National Guard fought against the resignation and demanded that he face a court-martial. They thought he would get 2-3 years in prison and lose his retirement.
The Secretary of the Air Force denied his request and pushed the case to a trial.
They tried to push him into a plea deal. Based on the evidence, we had NO chance of an acquittal. We were going down on most of the charges. But, the deal offered by the Air Force was garbage and we knew that we had a better chance with a jury.
Michael Waddington and Captain Allen Abrams prepared for battle. Our goal was to save his retirement and avoid years in prison. We fought the charges in front of a senior panel of Colonels.
The findings were mixed. Going into sentencing, he faced 30 years in prison and a dismissal.
SENTENCE: NO DISCHARGE. He was able to retire. 14 days in jail (he served a few days and was released), a reprimand, and a fine.