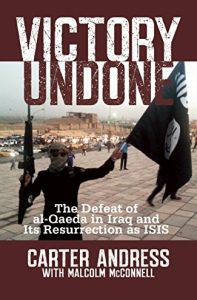 Written by Carter Andress and Malcolm McConnell
Click here to buy the book on Amazon
Note: Attorney Michael Waddington successfully represented Carter Andress and AISG (a large US contracting company) in Iraq in 2008.
A portion of the book details how, on one occasion, our firm helped AISG when US Special Forces raided the AISG compound in Baghdad in 2008. In Chapter 9 – "The Raid," Andress writes: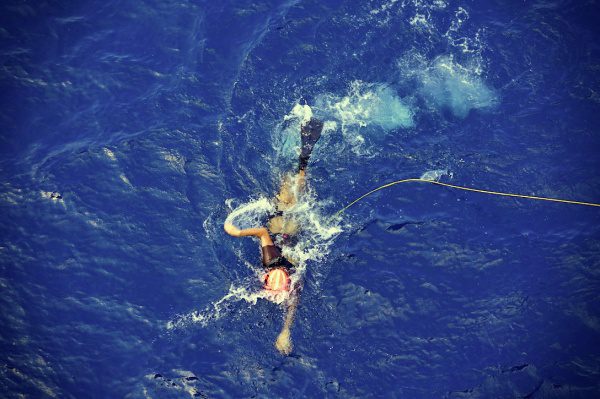 I brought in Mike Waddington, a former Army lawyer well-known for his outstanding legal work defending soldiers accused of murder on the battlefield. Something I had learned early in my entrepreneurial career in the former Soviet Union: attorneys trump guns every time (because long-term business requires rule of law).

And you should always hire a "brain surgeon" experienced and trained to deal specifically with a complicated legal issue. Waddington fit that description. I figured if he could handle capital crimes within the military justice system, then he could deal with this misuse of the Army's wartime power to raid and detain. He advised that I should go to the Judge Advocate General for U.S. forces in Iraq. Through Mike's superb representation, U.S. Army Colonel Mark Martins, a Harvard Law grad and senior legal advisor to General Petraeus, agreed to see me.

The main reason I wanted to have this meeting was to ensure that Tony (the AISG VP) and AISG had no remaining taint from the radically unjustified action taken by the U.S. government in raiding Apache – no presumed guilt driven by the adage, "If there's smoke there must be fire."

As I sat down at the conference table in the al Fao palace with a couple of his aides, Colonel Martins answered that question: "No, we realize SOF-D made a mistake. AISG is cleared to continue on with your role in the mission, which we appreciate here at MNF-I headquarters. Do you want to take it any further?" He meant further legal action.

"No, sir," I replied. "We understand that mistakes are made. We have no desire to take this to the press – that would undermine the mission. Yet we are missing quite a bit of our people's possessions."

"Ok, we'll send out an investigating officer to check into that," offered the man who later would take over command of the briar patch that the Guantanamo military commissions had become.

In the end, we helped to resolve the legal issues facing AISG, which could have destroyed the company. After meeting with Colonel Martins and his legal staff, Mr. Andress was invited to teach US Army JAGs at MNF-I-HQ about legal issues facing American contractors in the war zone. After this incident, AISG went on to become one of the most reliable and trusted contractors for the US Departments of State and Defense.
Victory Undone: The Defeat of al-Qaeda in Iraq and Its Resurrection as ISIS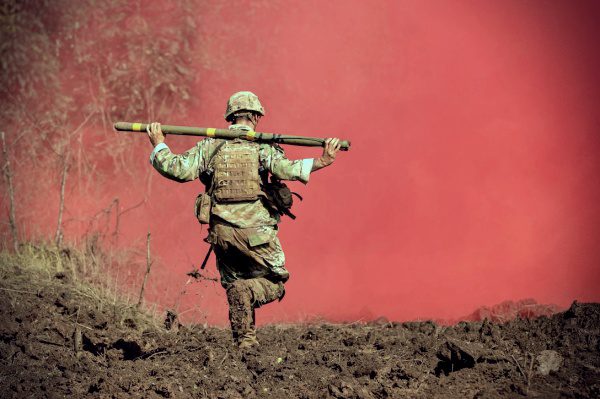 Overview: Here is a dramatic, first-person account of how the United States won the war in Iraq, only to see the peace lost by an unengaged administration, with Iraqis terrorized and the new "caliph" of ISIS promising , "I'll see you in New York."
Military contractor Carter Andress was the ultimate boots-on-the-ground "civilian" in Iraq. While reporters, aid workers, diplomats, and even U.S. soldiers were often cut off from the "ground truth" in Iraq by the blast walls protecting the Green Zone and our bases, Andress was in the thick of things: driving through insurgent-infested territory, negotiating with hostile tribes, and witnessing the transformation of Iraq from chaos and violence to a stable multi-ethnic, multi-sectarian democracy that needed only minimal American support to defend itself – support, however, that thanks to the Obama administration was not forthcoming.
A page-turner of a story, but also an incredibly important account of what actually happened in the Iraq War and afterwards, Victory Undone is a book every American needs to read.
Editorial Reviews
Review
"Victory Undone: the Defeat and Resurrection of al-Qaeda in Iraq is an important and timely addition to the body of literature on the War against Terror. Carter Andress spent five years in the thick of the action, building the American-Iraqi Security Group into the most successful reconstruction and logistics contractor during the critical years between 2005 and 2010 when the fate of Iraq depended on victory over the al-Qaeda-led Sunni insurgency. Andress clearly demonstrates that this hard-won victory was achieved, only to be squandered by the corruption and ineptitude of the Baghdad government. The book is solid history that reads like a thriller."
—General (ret.) Tommy Franks, Commander in Chief of U.S. Central Command from 2000 to 2003 and leader of both Operation Enduring Freedom in Afghanistan and Operation Iraqi Freedom" With Victory Undone, Carter Andress has given us the single best account of life at ground level during Iraq's reconstruction. Controversial and compelling, Carter's propulsive memoir singularly unfolds the rapid evolution of a new breed: the contractor combatant. If you want to know what it felt like to be there, read this book."
—Stuart W. Bowen Jr., former Special Inspector General for Iraq Reconstruction (2004–13)"Drawing on his army and business experience, Mr. Andress has written a vivid narrative about the key role private contractors played in helping defeat Al Qaeda in Iraq. Mr. Andress, and his coauthor Mr. McConnell, provide clear evidence that the terrorists were defeated by early 2009 when civilian casualties had fallen 90 percent from 2006 levels. But the authors argue convincingly that the withdrawal of American forces two years later, by opening the door for jihadists to invade, may put that victory at risk."
—Ambassador Paul Bremer, Presidential Envoy to Iraq (2003–2004)
court-martial