Military Defense Lawyers Can Help if You are False Accused of a Military Sex Crime
Charged under Article 93 as Cruelty and Maltreatment.
Other military offenses may be possible given the facts and circumstances of the case such as extortion, bribery, adultery, indecent acts or assault, communicating a threat, conduct unbecoming, and conduct prejudicial to good order/discipline.
Sexual Harassment
If your employer in California has a written harassment policy, make sure all employees know it exists and get a copy. California law requires employers with five or more employees to offer supervisors and executives one hour of training every two years to prevent sexual harassment and abusive behavior. Part of the Stop Sexual Harassment Act, a comprehensive package of legislation to combat and prevent sexual harassment in the workplace, also includes the extension of city human rights laws in cases of gender harassment, increasing the statute of limitations from one to three years and extending protections for employees of all sizes, regardless of their employer.
According experts, he most effective way to prevent and influence sexual harassment at work and influence public opinion is for employers to have a clear policy of sexual harassment and make it clear to their employees. Employers can prevent sexual harassment by addressing it, expressing severe disapproval, developing appropriate sanctions, informing employees of their rights to speak to them and taking other steps necessary to prevent it. Managers and supervisors have a responsibility to hold employees accountable for unprofessional behavior in the workplace even if the behavior does not reach the level of illegal sexual harassment.
If the harassment by the supervisor leads to specific employment actions, such as removal, demotion or undesirable redeployment, the employer may be liable if the employer knew or should have known that the harassment was specific to the action complained of, authorised or prohibited by the employer. If sexual jokes or workplace conversations form the basis of a hostile environment, the employer can be held liable, even if he knows or should know that the offending employee has withdrawn his consent to such conduct. The employer is responsible in the event of sexual harassment of their employees in a hostile workplace, but the employer can only defend itself if it has shown that it has taken reasonable care to prevent or correct harassment of the employee and has not used its preventive and corrective measures.
False Accusations of Sexual Assault in the Military & Why Are They So Common?
All employees of the Ministry, including but not limited to employees, supervisors and senior officials, are required to comply with these guidelines. With respect to persons other than those referred to in paragraph (2) of this paragraph, an employer shall be responsible for any act of sexual harassment in the workplace if the employer, its representatives or supervisors are aware of it or should be aware of it. An employee who determines that the Department has subjected him or her to undesirable conduct of a sexual nature, even if the conduct conforms to the legal definition of "sexual harassment," will not be subject to any discipline or other appropriate management action.
Your employer is legally obliged to provide you with a safe work environment that is not hostile to you on the grounds of your gender or gender identity. Employees are expected to behave professionally and to show good judgment in all working relations with colleagues, business partners and citizens they come into contact with in the context of their official duties. It is illegal to harass persons, applicants or employees on the grounds of their gender.
Sexual harassment means unwanted and repeated physical or verbal acts of sexual nature, including sexual advances, sexual behaviour, verbal or non-verbal sexual innuendo, sexual taunting or sexual innuendo, to affect the status of an employee, the remuneration or the working conditions associated with it. Unsolicited sexual advances or requests for sexual favours or other verbal or physical behaviors of a purely sexual nature constitute sexual harassment because they impair employment of an individual, affect the job performance of an individual or create an intimidating, hostile or offensive work environment. Sexual harassment can take many forms including repeated sexual flirtation, advances or suggestions, repeated or repeated language of a sexual nature, graphic or disparaging comments about a person or individual appearance, sexually suggestive objects or images and unwanted or abusive physical contact of an openly sexual nature.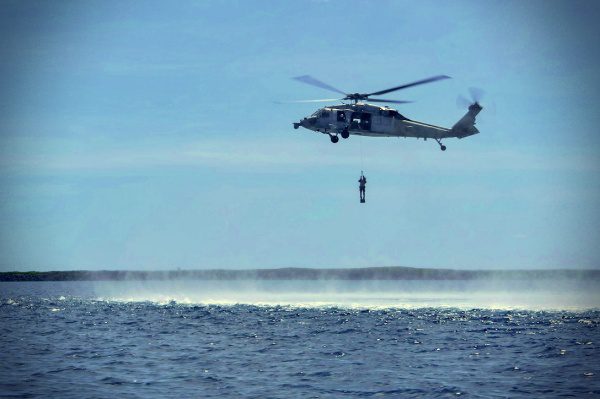 Sexual harassment is unwelcome verbal or physical behavior based on a person's gender. It includes unwanted touching, abusive or suggestive gestures or comments, questions about another person's sex life, sexualized remarks about a person's appearance, sexualizing the workplace with images or other objects or telling sexual jokes. Harassment based on sex is a violation of Section 4572 of the Maine Human Rights Act. According to the Equality Commission (EEOC), sexual harassment includes unsuitable sexual advances, requests for sexual favours and other verbal and physical harassment of sexual nature at work or learning environment.
For example, it is illegal to sexually harass a woman or make offensive comments about women in general. Undesirable sexual behaviour can be stopped, but it can become even more serious and pervasive as the number of offences increases. Harassers can be identified by gender or relationship, and victims can include direct managers, indirect supervisors, co-workers, teachers, peers and colleagues.
The harasser may be a supervisor, employee, other employee of the department or a non-employee who has a business relationship with the department. The harasser may be a victim, supervisor, supervisor in another area or employee who is not an employee of the employer, e.g. Customer or customer. Executives and supervisors who are on duty and act as executives or supervisors are encouraged to consult with a on-duty harassment lawyer as soon as possible after learning of an allegation of a sexual nature.
With effect from 1 October 2019, employers who fail to take remedial action in response to an allegation of sexual harassment may change the terms of employment, including relocation, rescheduling or other material changes to the terms of employment, unless the employee has a written agreement to do so.