Camp Leatherneck, Afghanistan
Marine Corps Military Defense Lawyers
This camp is closed.
Camp Leatherneck Military Lawyer | Court Martial Attorney
Covering 1,600 acres of land, Camp Leatherneck is a United States Marine Corps base is found in Helmand Province, Afghanistan. Majority of the site is located in Washir District and is consolidated with the Camp Bastion which is the primary military base of the British in Afghanistan.
Court-Martial Attorneys
The camp is initially put up and harnessed by the 2nd Marine Expeditionary Brigade 2008 to prepare the troops who were to be assigned in Afghanistan. It was divided into four parts in 2011. Deconstruction is still undergoing as troops level continue to decline in support of decreasing operations in Afghanistan.
The Supply Management Unit lot went on fire for over eight hours resulting to extensive damage which happened on May 16, 2010. The camp was also hit with one of the most intense sandstorms. In 2008, Naval Mobile Construction Battalions Five, Seven and Seventy-Four reconstructed the camp and expanded it from Camp Bastion.
There are many kinds of legal military cases, but all of them can be handled by the offices of Gonzalez & Waddington. Court martial cases, administrative proceedings, and military separations, and non-judicial punishment for service members in the Army, Navy, Air Force, Marine Corps, and the Coast Guard are included in our field of expertise.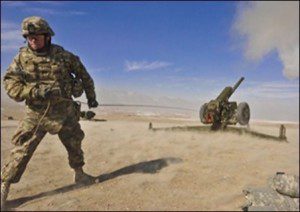 Our team of brilliant civilian military counsels fearlessly defends service members worldwide. This includes cases throughout the United States, the Middle East (including Bahrain, Kuwait, Afghanistan, Qatar), the Pacific Rim (Korea, Guam, Hawaii, Japan) and Europe (Germany, Italy, England, Spain, Cypress, Belgium, Turkey).
Our field of expertise covers the following situations:
pre-charging investigation and representation,
show cause boards,
administrative separation boards,
appeals,
discharge upgrades,
correction of military records,
various other administrative proceedings,
letter of reprimand rebuttals
Our professional counsels are equipped with decades of joint experience in defending and fighting such cases.
Camp Leatherneck, Afghanistan
On Monday, the last Marines sailed from Helmand Province, leaving their vast base in Afghan hands. Marines, sailors, and coalition partners gathered at the Southwest Regional Command Headquarters in Camp Leatherneck in Afghanistan to mark the 13th anniversary of the attacks on 9/11. The scale of this moment in the history of the Marine Corps – the service to end the war in Afghanistan – began to set in during the last few hours at the camp.
As many as 300 Marines who came to Helmand as part of NATO-led Resolute Support training mission left the country in 2014 and handed over the sprawling desert base known as Camp Leatherneck to the Afghan army, which was never expected to return. Their mission then was not to fight but to train Afghan forces and help them with more robust defenses, and the base underscored the risks faced by Marines in Helmand.
According to military officials, Taliban fighters in southern Afghanistan tried to storm a critical Afghan military base that houses Afghan forces and US Navy advisers early Friday morning. In 2012, the camp, a bastion, was attacked by Taliban forces, killing two Americans and damaging an American plane. In addition, three US soldiers were injured last month in Camp Shorab, a network of bases, and Marines Leatherneck Facility, partially because an Afghan soldier opened fire on them in a so-called "green-blue" incident.
The primary purpose of Camp Leatherneck was to house the majority of the estimated 26,000 additional US troops stationed in Afghanistan. Camp Bastion at the time housed thousands of British soldiers and US Marines, including those adjacent to Camp Leather and the largest Afghan army base in southern Afghanistan. The camp decided to use the neighboring British airfield, Bastion, to provide much-needed protection for the main east-west corridor of Highway 1 in Afghanistan's Helmand province.
The base was rapidly expanded and improved thanks to the mobile naval Battalion. There were plans to upgrade the status of Camp Leathernecks in the country to that of a facility like Al-Assad Air Base in Iraq, with common comparisons to amenities like fast-food stores and coffee shops.
Camp Leatherneck is home to most of the United States Marine Corps' operations in Afghanistan. One of the biggest tactical improvements to the base was the extension of the neighboring Camp Bastion by a 3,828-metre runway. Camp Bastion is under British control, and the base shares assets and resources with Camp Leatherneck.
Camp Leatherneck is a 1,600-acre U.S. Marine Corps base in Afghanistan's Helmand province. After the withdrawal of foreign troops, Ryan Steenberge, a fire officer from 1st Battalion, 2nd Marine Regiment, Infantry Unit, Camp Lejeune, N.C., defended the base complex. In 2011, Task Force Belleau Wood, under the command of US Navy Col. Michael Sweeney, assumed responsibility for security at Camp Leatherneck and the surrounding area.
Although there were no US or coalition casualties reports, the Washington Post reported that the death toll could be as high as 20 among Afghan security forces. Major Afghan military bases in southern Afghanistan, home to Afghan forces and UN and naval advisers, are home to the Afghan army's 215th Corps, including adjacent American garrisons and a few hundred naval advisers from a task force in the southwest. Taliban fighters are also known to operate from the Shorabak military base. Freedom of movement is limited, and security remains high in some places, placing an additional burden on troops.
Soldiers from the 215th Corps of the Afghan National Army help each other stop their weapons at a large Afghan Army base in southern Afghanistan on May 14, 2018.
Army Maj. Gen. Richard Mills walks along the line in April 2010 on Bastion Airfield in Camp Leatherneck, Afghanistan. Mills said the many U.S., British, Afghan, and allies sacrificed troops to pursue a modernized Afghanistan. Retired Lt. Gen. Mills said the many U.S., British and Afghan, and allied troops have sacrificed "everything" to modernize Afghanistan.
The $64,000 project meant that troops would temporarily stream into the country in 2010. The way state-of-the-art buildings in Afghanistan's Helmand province were burned at twice the cost became a joke among Marines. Tombstone II, an extension of the small Special Forces camp adjacent to the Ana Shorabak base, was renamed Camp Leatherneck when it was announced that the Marine Expeditionary Force would move to southern Afghanistan to determine which major forces would occupy it in 2009.
In 2011, Coalition forces in southwest Afghanistan started a long withdrawal with the closing of 116 bases and the transfer of 155 to Afghan control. On October 26, 2014, US Marines and British combat troops ended their operations in Afghanistan by moving Camp Leatherneck to Bastion, which is now under Afghan control.
As we left the base, the Afghan National Army continued to fight the Taliban, waiting for us to leave. Framed photos were packed up and sent to San Diego and Camp Pendleton, the Marine Expeditionary Brigade base commander in Afghanistan.
I am not sure what the Afghan army has in Shorabak, but its base is next to Leatherneck, and the equipment list we left them was a joke. They were on the same base collecting scrap brass. A simultaneous stream of large aircraft flew back and forth between the two bases, pouncing on the Marines "sentries and security system.
Camp Bastion is about a mile from Garmsir, the largest military base built by the British during the Second World War. The Marines built an inner cordon the size of the bases with a 2.8-kilometer radius of concrete blast walls and razor wire, giving Afghan troops a small space to defend themselves.
The U.S. Marine Corps has returned to Helmand, the swathe of southern Afghanistan, where it has fought bloody battles with the Taliban and trained Afghan forces trying to contain the insurgency for years. Camp Leatherneck, the United Nations naval base that appeared next to Bastion a year after my previous withdrawal, is huge and growing as President Barack Obama sends tens of thousands of US troops back to Afghanistan to stop a Taliban insurgency that seems uncontrollable. Operational needs on Leathernecks Peak included Leatherneck Juice Bar, a KFC, and a 10,000 square foot PX, earning her the mocking nickname Pleasureneck, after the salty unit that lived on the remote operating bases.