Aggressive Charleston, SC Military Defense Attorneys
When You Need a Court Martial Lawyer in Charleston, SC
Our defense lawyers have successfully defended military members worldwide.

The aggressive defense attorneys at Gonzalez & Waddington have earned a reputation for defending service members at Army, Navy, Marine Corps, Navy, and Coast Guard installations worldwide. If you are stationed in Charleston, SC and are suspected of a military offense, then retaining the most hard-hitting defense lawyer can be the difference between losing your career and family versus winning your case or redeeming your career. Our court martial defense lawyers defend Charleston, SC service members in both UCMJ and administrative matters to include defending military service members accused of sexual assault, theft, and other crimes under military law.
This video is an excellent example of why you need to hire the best defense lawyers possible.
Our criminal defense attorneys defend false accusations of rape, child abuse, and sexual assault under Article 120 UCMJ, 120b UCMJ, and 120c UCMJ.
Unlike the majority of civilian court martial lawyers or your assigned military counsel, pleading guilty is not something we commonly recommend. When we are hired, we force the military to prove their case. We take nearly every criminal case to trial and fight the allegations in front of a panel.
Our military court martial results are clear. The accused service member and his or her well being is our primary concern. Our defense lawyers keep smaller caseloads than the typically assigned defense attorney so that we can concentrate on each case individually. Your case will not be delegated to a third party and we will not force you into taking a dive at the last minute. Our criminal defense attorneys have successfully defended military court martial and administrative separation cases in the U.S. and worldwide.
Charleston, SC Court Martial Lawyers
Our hard-hitting court martial attorneys will use our skills to defend your court martial or ADSEP case in Charleston, SC.
Call today to consult with an experienced military attorney.
Military service members working in Charleston, SC deserve the best military defense lawyers possible to defend them at their court martial or ADSEP hearing.
If you or a loved one are stationed in Charleston, SC and are accused of a UCMJ offense such as sex assault or if you are facing an admin discharge, Article 15, elimination board, letter of reprimand, then call our military attorneys today.
Click here for legal resources: AR 27-10: Military Justice – Library of Congress: Military Law
Charleston the Oldest City of South Carolina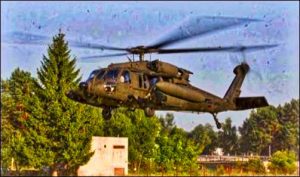 Charleston is the oldest city that forms a part of South Carolina. It is also the 2nd biggest city in the state and it is the part of the county seat of Charleston County along with being the major city of the Charleston-North Charleston-Summerville Metropolitan Statistical Area.
It is actually the physical midpoint of the coastline of South Carolina and it is based at the Charleston Harbor, which gives an inlet to the Atlantic Ocean. It is said that it is the city where Cooper and Ashley Rivers meet together. As per the 2010 census, the population of the city was about 145,089 and it was about 152,486 as per the 2015 census. It remains to be one of the quickest growing places in SC and has a humid subtropical climate. The winters here are pretty mild and the summers rather hot with regular rainfall.
History and City Profile
The city was named after Charles II of England in 1670. Once he came back to the throne, he gave the Province of Carolina to 8 of his closest and loyal friend. They were called the Lords Proprietors. It took some years for the group to star settlements here and it all began with the settlers from Bermuda. The city continued to grow under Governor William Sayle. In 1718, Charleston was attacked and taken over by pirate Edward Teach or Blackbeard. In later years, the city became a vital town for the American Revolution. In the later decades of the 20th century, the city suffered an economic setback because of the same. It was also the host to Charleston Hospital Strike of 1969, where black workers protested against low wages.
Today, the city remains to be a cultural hub along with growing economy.
There are a lot of festivals and occasions celebrated in Charleston:
It is the annual host for the Spoleto Festival USA
Historic Charleston Foundation's Holiday Festival of Lights held at James Island County Park
Festival of Houses and Gardens and Charleston Antiques Show
MOJA Arts Festival
Taste of Charleston
The Low country Oyster Festival
Cooper River Bridge Run
The Charleston Marathon
Charleston Food and Wine Festival
Charleston Fashion Week
Southeastern Wildlife Exposition (SEWE)
Charleston International Film Festival
Military Base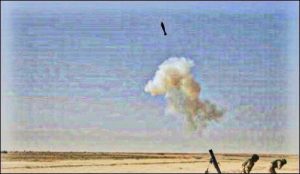 Along with this, Charleston is also a home to the Joint Base Charleston, which is a United States military facility. It is situated around the City of North Charleston partially along with some part of the same being in the City of Goose Creek, South Carolina. The comes under the jurisdiction of the United States Air Force 628th Air Base Wing, Air Mobility Command. The facility is an incorporation or rather merger of the United States Air Force Charleston Air Force Base along with the United States Navy Naval Support Activity Charleston.
This amalgamation took place in October 2010. It was initiated as a joint civil-military airport. So basically JB Charleston has a common runway with the Charleston International Airport, which permits both military and commercial airlines for plying. However, the commercial airlines make use of the south side of the airfield while the general aviation aircraft operates from the east side.
JB Charleston remains to be the home for 628th Air Base Wing (628 ABW), which is also the host wing that takes charge of the installation support. Some of the duties of the 628th ABW's include providing installation support to 53 DoD and Federal agencies. They also take charge for their 79,000 Airmen along with the Sailors, Soldiers, Marines and Coast Guardsmen. This also includes the retired personnel along with civilians and other dependents.