Aggressive Sumter, SC Military Defense Attorneys
When You Need a Court Martial Lawyer in Sumter, SC
Our criminal defense lawyers have successfully defended military personnel worldwide.

The hard-hitting military defense attorneys at Gonzalez & Waddington have gained a reputation for representing military service members at military installations worldwide. If you are stationed in Sumter, SC and are under investigation for a military crime, then hiring the most experienced military criminal defense lawyer can be the difference between getting convicted versus winning your case or saving your career. Our military defense lawyers defend Sumter, SC military personnel in both criminal and administrative matters to include representing military service members suspect of of sexual assault, theft, and other offenses under the UCMJ.
This video is an excellent example of why you need to hire the best court martial lawyers that you can find.
Our criminal defense attorneys defend false accusations of rape, child abuse, and sexual assault under Article 120 UCMJ, 120b UCMJ, and 120c UCMJ.
Unlike most civilian court martial defense lawyers or your free military attorney, pleading guilty is not something we commonly do. Our lawyers compel the military to prove their case beyond a reasonable doubt. We take almost every criminal case to trial and fight the allegations in front of a panel.
Our military court martial victories are clear. The suspected military service member and his or her desired outcome is our chief concern. Our military lawyers keep lighter caseloads than the usual appointed military defense attorney so that we can concentrate on every trial individually. Your trial will not be delegated to a third party and we will not bully you into a guilty plea at the last minute. Our defense attorneys have successfully fought military court martial and administrative separation (ADSEP) cases in the United States and globally.
Sumter, SC Court Martial Attorneys
Our high-powered court martial lawyers will use our experience to defend your court martial or ADSEP case in Sumter, SC.
Call today to speak with an aggressive court martial attorney.
Military service members working in Sumter, SC merit the best court martial defense attorneys available to represent them at their court martial or administrative separation hearing.
If you or a loved one are stationed in Sumter, SC and are accused of a military crime such as sexual assault or if you are facing an admin discharge, Article 15, elimination board, reprimand, then contact our court martial defense attorneys right away.
Click here for legal resources: Military Judges' Benchbook – AFPD 51-2: Admin of Military Justice
Sumter, SC – The Gamecock City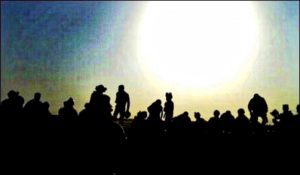 Sumter is located in Sumter County, South Carolina, and it is often referred to as Sumter Metropolitan Statistical Area, which joins the area of Clarendon and Lee. As per the census of 2000, the city's population was 39,643 and it reached about 40,524, according to the 2014 census. The city is known as or referred to as the Gamecock City and is geographically located at 33-55′37″N 80°21′49″W. It is about 100 miles on the western part of Myrtle Beach's Grand Strand and it is little further from the Blue Ridge Mountains.
It is 45 miles from its state capital, Columbia. The total city area is about 26.8 square miles and 0.2 square mile of this radius is water. The weather here is pleasant and most of the times high rainfall is recorded here. Being close to the water body, it is bearable during the warm summer months and quite cold during the winters.
History of the City
Formed in 1845, the city got its short name, Sumter in 1855. It was named after General Thomas Sumter, who is also referred to as the "Fighting Gamecock" and hero of the American Revolutionary War. It was during the time of Civil War when the town started gaining fame. It emerged as a vital reason for supplies and rail. Post the war, the city continued to rapidly grow and started exporting cotton, timber, tobacco, etc. It is also one of the veteran cities of the country to take the council-manager form of ruling or government. It had 6-member councils for the districts and he/ she reports to the council. Council members get elected for 4 year terms, without any limits.
Education in the city also grew with its economic growth
The consolidated Sumter School District is relatively new and rater popular. Most schools here have gained recognition for being Blue Ribbon Schools. It means that they have many students who earn scholarships. Some of these include:
Berea Junior Academy
Westside Christian Academy
Thomas Sumter Academy
St. Anne Catholic School
St. Francis Xavier High School
Wilson Hall, Sumter Christian School
There are also many reputed universities here. One of the most beautiful places to see and the only public park in the U.S which has 8 species of swan is the Swan Lake or Iris Garden. It also has beautiful Japanese iris here, which gives it the other name too. Along with this, there are a range of flora and fauna here along with some sensational gardens.
Military Base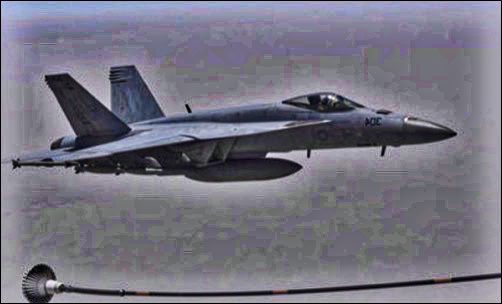 The city is also home to Shaw Air Force Base and it is around 8.4 miles towards the south from Sumter. The base comes under the jurisdiction of the United States Air Force Air Combat Command (ACC). The host unit for this base is 20th Fighter Wing (20th FW) and it remains to be one of the biggest military bases that operates in the country. It is also 1 of the 2 air bases in CONUS, which has a full-fledged railroad line that connects the base to many different parts of the country. Earlier, the base was actually known as Shaw Army Airfield. However, in September 1947, post the formation of the United States Air Force as a different military identity, it was called or renamed Shaw Air Force Base. There are 4 major components to the wing, which include:
20th Operations Group
20th Maintenance Group
20th Mission Support Group
20th Medical Group
Along with their different functions, these groups are individual and collectively responsible for ensuring the safety and welfare of their staff and their families too. They also host regular get-togethers and are closely affiliated with the city.