Aggressive Fallon, NV Military Defense Attorneys
When You Need a Court Martial Lawyer in Fallon, NV
Our military criminal defense attorneys have successfully defended military members worldwide.

The hard-hitting military lawyers at Gonzalez & Waddington have developed a reputation for representing military personnel at Army, Navy, Marine Corps, Navy, and Coast Guard installations worldwide. If you are stationed in Fallon, NV and are accused of a military offense, then hiring the most aggressive military lawyer can be the difference between losing your career and family versus winning your case or saving your career. Our military criminal defense lawyers represent Fallon, NV service members in both criminal and administrative matters to include representing military service members suspect of of sex assault, robbery, and other crimes under military law.
Our criminal defense attorneys defend false accusations of rape, child abuse, and sexual assault under Article 120 UCMJ, 120b UCMJ, and 120c UCMJ.
Unlike the majority of civilian defense attorneys or your free military counsel, pleading guilty is not something we commonly recommend. Our firm force the military to prove their case beyond a reasonable doubt. We take nearly every criminal case to trial and fight the allegations in front of a jury.
Our military court martial victories speak for themselves. The accused service member and his or her future is our chief concern. Our defense lawyers maintain lighter caseloads than the usual assigned military defense lawyer so that we can concentrate on each trial on an individual basis. Your case will not be delegated to a random attorney and we will not bully you into taking a dive at the last minute. Our military criminal defense attorneys have successfully fought military court martial and administrative separation (ADSEP) cases in the United States and globally.
Fallon, NV Court Martial Attorneys
Our high-powered military defense attorneys will use our experience to defend your court martial or ADSEP case in Fallon, NV.
Call today to consult with an aggressive court martial defense lawyer.
Service members working in Fallon, NV deserve the best court martial defense attorneys possible to represent them at their court martial or ADSEP proceeding.
If you or a loved one are stationed in Fallon, NV and are accused of a military crime such as sexual assault or if you are confronted with an administrative discharge, NJP, elimination board, letter of reprimand, then call our court martial attorneys immediately.
Click here for military law resources: JAGINST 5803.1E: Prof. Conduct of Attys – UCMJ (2015)
Fallon, NV city – full of beauty and surprises
Fallon NV is a beautiful city in Churchill County, within western Nevada in the United States. It is a scarcely populated city with a figure of approximately 8700. The city is the administrative center for Churchill County and it is located in the Lahontan Valley. Fallon NV is an agricultural area mainly growing alfalfa, feed for the live stock. Although the area is arid, around 50,000 acres of its pastureland is irrigated with water taken from the Truckee–Carson Irrigation District. The largest employer of the city is Naval Air Station Fallon. It also has a training airfield for the U.S. Navy's Naval Strike and Air Warfare Center since 1996. As per United States Census Bureau information, Fallon's total area is 3.65 square miles out of which 3.63 square miles is land and 0.02 square miles is water. Fallon experiences desert like climate where it is dry and hot summers and bitter cold winters. The city has only one high school by the name of Churchill county high school, which also caters to rural areas outside the city.
Key Highlights of Fallon NV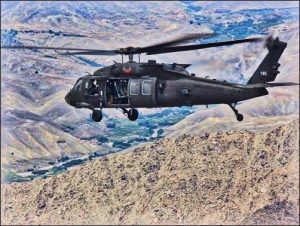 Fallon NV was discovered in the course of the great California Gold Rush when fatigued explorers camped alongside the Carson River after traveling across the deadly desert stretch. The spot on the river was also known as Ragtown because clothes and blankets that were seen drying, hanging from parked wagons and trees. Towards the end of the century, Fallon Nevada showed growth with Newlands Project. This plan involved the diversion of water from the Carson and Truckee Rivers to reclaim land from the desert for farming and ranches around the area. Things to see in Fallon, NV:
• Highway 50, the loneliest road in America. The road runs parallel to the famous pony express territory that was used to deliver post. People say that travelers required survival skills to traverse the road.
• Oats Park Art Centre: A visit to Barkley Theatre offers a pleasant surprise to its visitors. It is an elegant and welcoming hub in rural Nevada with lots of stunning performances and activities. They host many world class performances, author reading, film screening and visual artist work displays etc.
• Grimes point is an archeological site where visitors can view petroglyphs walking along the self-guided trail. The visitors can see different styles of petroglyphs and rock surface on which they are imprinted.
• Fallon Spring wings is one of the famous desert oasis is a habitat for many migratory and breeding birds
The city also offers many adventurous outdoor activities like Sand Mountain is off roader paradise, hunting, fishing, wild life viewing, old west history, ghost town etc. to visit.
Military Details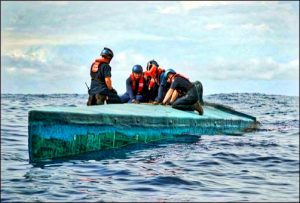 Naval Air Station or NAS Fallon is an important part of the Navy Region Southwest. Their mission is to maintain and operate an airfield, associated bombing and electronic warfare ranges. They also provide weapons training to tactical aviation units of marine Corp and the Navy. NAS Fallon is the United States Navy's premier air-to-ground and air-to-air training unit. It is located southeast of the city in western Nevada. Since 1996, the city has been training ground for the Naval Fighter Weapons School – TOPGUN.
The school's surrounding vast area is equipped with bombing and electronic warfare ranges. The Navy SEAL Combat Search and Rescue -CSAR training takes place in Fallon NV. The city also has the famous the Naval Strike and Air Warfare Center (NSAWC) and the Carrier Airborne Early Warning Weapons School called TOP DOME.  The NAS Fallon Airfield was originally built in 1942 as defensive network to repel a Japanese invasion from the west coast. Later it was taken over by the Navy for training purposes and has been used for the same ever since