Aggressive Las Vegas, NV Military Defense Attorneys
When You Need a Court Martial Lawyer in Las Vegas, NV
Our defense lawyers have successfully defended military personnel around the world.

The experienced military lawyers at Gonzalez & Waddington have earned a reputation for representing military service members at Army, Navy, Marine Corps, Navy, and Coast Guard installations worldwide. If you are stationed in Las Vegas, NV and are suspected of a military offense, then having the most hard-hitting military defense attorney can be the difference between spending decades in prison versus winning your case or saving your career. Our criminal defense attorneys defend Las Vegas, NV military service members in both UCMJ and administrative matters to include representing military service members suspect of sexual assault, robbery, and other offenses under the UCMJ.
This video is a perfect example of why you must hire the best defense attorneys possible.
Unlike the majority of civilian-military criminal defense attorneys or your assigned military counsel, pleading guilty is not something we commonly recommend. Our attorneys make the military prove their case. We take almost every case to trial and fight the allegations in front of a jury.
Our military court-martial results are clear. The accused military service member and his or her future is our chief concern. Our criminal defense lawyers keep lighter caseloads than the average free defense lawyer so that we can concentrate on every trial individually. Your trial will not be delegated to a third party and we will not coerce you into pleading guilty at the eleventh hour. Our defense attorneys have contested military court-martial and administrative separation (ADSEP) cases in the U.S. and globally.
Las Vegas, NV Court Martial Attorneys
Our aggressive military defense lawyers will use our experience to fight your UCMJ Article 120 court-martial or ADSEP case in Las Vegas, NV.
Call today to speak with an aggressive court-martial defense lawyer.
Military personnel stationed in Las Vegas, NV deserve the best military defense lawyers possible to defend them at their trial or administrative separation board.
If you or a family member are stationed in Las Vegas, NV and are suspected of a UCMJ offense such as sexual assault or if you are confronted with an administrative discharge, Article 15, elimination board, reprimand, then call our Military Sex Crimes court-martial attorneys immediately.
Click here for military law and Article 120 UCMJ resources: Global Military Justice Reform Blog – Court-Martial Trial Practice Blog
About Las Vegas, NV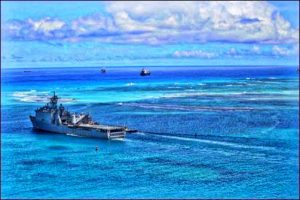 The City of Las Vegas, often called Vegas, is one of the most populous cities of the State of Nevada, United States. On the floor of the Mojave Desert, Las Vegas is encircled by mountains on all sides and is located in Clark County. A combination of dry and rocky landscape, desert vegetation, and wildlife, this place is often characterized by flash floods. Las Vegas is surrounded by peaks rising more than 3,000 meters which also protect the city from a flow of moisture from all the sides.
The United States Census Bureau has confirmed that the total area of Las Vegas is 135.86 sq mi of which 135.81 sq mi is land and 0.05 sq mi is water. Vegas is characterized by an interesting racial composition which includes White, Asian, Latino, Native American, Native Hawaiian, and also African American. In fact, Las Vegas is often referred to as the "ninth island of Hawaii" by the Hawaiians and Las Vegans since a huge number of Hawaiians have migrated here.
Key Highlights of Las Vegas, NV
When it comes to Las Vegas; casinos and hotels grab all the attention! The downtown casinos are extremely attractive and they draw attention of innumerable people staying there and coming from outside. Downtown is the Nevada gaming region. The oldest hotel and casino in Vegas is the Golden Gate Hotel & Casino in which opened in 1906 with the name Hotel Nevada. The Northern Club was opened in 1931. California Hotel & Casino, Fremont Hotel & Casino, the Main Street Casino, Las Vegas Club and Mermaid's Casino are some of the significant ones. Recent years have found the downtown casinos undergoing massive renovation and facelift.
The Las Vegas Strip is known for being the center of the entertainment and gambling industry! The Clark County School District provides primary and secondary public education. Higher education facility in the city of Vegas is mainly offered by the College of Southern Nevada. Many other academic instructions are found in the city which includes the International Academy of Design & Technology Las Vegas and Touro University Nevada, Las Vegas and Nevada State College, the University of Nevada, and also Desert Research Institute.
Military Details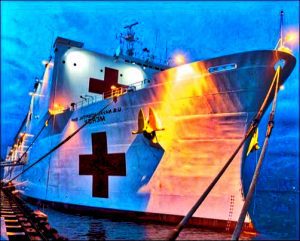 Nellis Air Force Base in Las Vegas, NV was originally characterized by a Western Air Express dirt runway, a small operations shack to the north of Las Vega about 8 miles and water well as its setting. It was on Jan. 25, 1941 that the property was signed over by Las Vegas Mayor John L. Russell to the U.S. Army Quartermaster Corps for developing a gunnery school for the Army Air Corps.
With 10,000 military and civilian personnel Nellis' work force is one of the largest single employers in southern Nevada. Nellis AFB is an integral part of the United States Air Force's Air Combat Command and is fondly called as the "Home of the Fighter Pilot." The mission of the base is accomplished through a wide array of aircraft, namely A-10, F-16, F- 15C, RQ-1A Predator UAV, F- 15E and HH-60 helicopters.
Spanning over 11,000 acres, the base is situated almost 8 miles from downtown Las Vegas towards northeast. The total land area occupied by Nellis and its restricted ranges is greater than 5,000 sq miles. Additionally, 7,700 sq miles of airspace are also there for military flight operations. Great attention is given to the Nellis Air Force Base's newest family housing community known as the Nellis Family Housing. The housing is set at the base of the wondrous Sunrise Mountain on the far east of Las Vegas.