Aggressive Mountain Home, ID Military Defense Attorneys
When You Need a Court Martial Lawyer in Mountain Home, ID
Our criminal defense attorneys have successfully represented service members worldwide.

The experienced court martial defense lawyers at Gonzalez & Waddington have earned a reputation for defending military personnel at Army, Navy, Marine Corps, Navy, and Coast Guard installations worldwide. If you are stationed in Mountain Home, ID and are under investigation for a military offense, then retaining the most hard-hitting defense lawyer can be the difference between spending decades in prison versus winning your case or redeeming your career. Our criminal defense attorneys defend Mountain Home, ID service members in both UCMJ and administrative matters to include defending service members suspect of sexual assault, adultery, BAH fraud, and other crimes under the UCMJ.
This video is a excellent example of why you should retain the best court martial defense lawyers available.
Our military criminal defense lawyers aggressively defend false accusations of rape, child abuse, and sexual assault under Article 120 UCMJ, 120b UCMJ, and 120c UCMJ.
Unlike most civilian criminal defense attorneys or your free military counsel, pleading guilty is not something we commonly do. Our attorneys compel the military to prove their case beyond a reasonable doubt. We take just about every case to trial and fight the allegations in front of a panel.
Our military court martial results speak for themselves. The suspected service member and his or her desired outcome is our chief concern. Our military criminal defense attorneys keep smaller caseloads than the usual free military defense lawyer so that we can concentrate on every client individually. Your case will not be delegated to a random attorney and we will not bully you into taking a dive at the last minute. Our defense lawyers have defended military court martial and administrative separation (ADSEP) cases in the United States and globally.
Mountain Home, ID Court Martial Lawyers
Our experienced military lawyers will use our skills to fight your court martial or administrative separation (ADSEP) case in Mountain Home, ID.
Call today to consult with an aggressive court martial defense lawyer.
Military personnel working in Mountain Home, ID merit the best court martial lawyers available to defend them at their court martial or ADSEP hearing.
If you or a loved one are stationed in Mountain Home, ID and are accused of a UCMJ crime such as sexual assault or if you are confronted with an administrative discharge, Article 15, elimination board, reprimand, then call our military attorneys today.
Click here for military law resources:
CRS: Statutory Interpretation – Coast Guard Docket
Mountain Home, ID – A Serene Locale
Mountain Home is the largest city and county seat of Elmore County in the State of Idaho, United States of America. Originally, it was a post office at Rattlesnake Station. With the introduction of the rail road, the post office was removed and was turned west to land up as the city's current site.
Location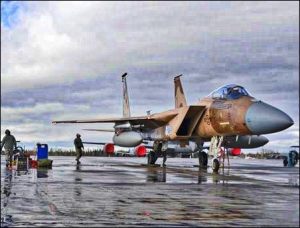 Mountain Home Idaho is located in the US State of Idaho. It is the largest city and county seat of Idaho. According to the United States census data in the year 2010, it was 14,206. This is the main city of the Mountain Home at Idaho -Micropolitan- Statistical- Area and this is inclusive of Elmore County.
Mountain head is situated at a height of 3146 ft. above the sea level. It is a mountainous region as the name suggests. It started off as a small town with few people residing there. Gradually, with infrastructural development and railroad introduction trade and commerce began developing in and around this area. The city has a total area of around 6.36 sq. miles of which 6.07 sq. miles is land and 0.29 miles is water. This is also very close to the Crater Rings which is a natural National Landmark.
History
Mountain Home is the largest city in Idaho State. It is a mountainous district. The city of mountain home Idaho was originally a post office in the Rattlesnake Station. This was near the Fairfield area. With the addition of the Oregon Short Line Railroad in the year 1883, the postiche was moved and it is currently situated in the west of city. Mountain home also had some civil wars and took some time to gradually settle down as a stable city. With the developments in trade and commerce it was inevitable that the city reach its current place as one of the most important cities in Idaho State.
Places of Interest
City of Garden city
City of Moscow
City of Eagle
City of Mountain Home
Idaho falls
Boise
Art and Entertainment theatres and museums
Bars an pubs – the number is a staggering high in all of Idaho's nigh life
Manhattan Bistro
German House
Smoky Mountain pizzeria Grill
People
There is a lot of young population here at Mountain Home. Hence, the culture and traditions are aplenty depending on the age groups. Again due to the young population there are lot of pubs and night bars. Bistros, coffee houses and restaurants rule the roost here,
Military Presence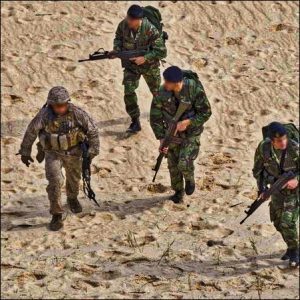 Mountain Home Air Force Base is an Air Combat Command Installation. This Installation is located 12 miles that is 20 km south west of the City of Mountain Home. The main reason for this opening up was the Second World War. This was set up in the year 1943 and this was to provide training for combat purposes.
The famous attack on Pearl Harbor contributed to this base becoming more important. The United States of America was initially not involved in the Second World War. The attack on Pearl Harbor was the reason of the participation of The United States of America in the world war. This is the prime reason why this base gained prominence and still continues to be famous for training that is provided for combat purposes. This is a continuing Strategic Air Command Bomber and Missile base. This changed to a tactical Air Command base and fighter plane base in the year 1966. The TAC was subsequently taken over by ACC.
The base is located on a high desert plateau between two mountain ranges. The Air force base is home to the 366th Fighter Wing that is known as the Gunfighters. This is an air expeditionary force; a very unique force that is a pride to the United States Air Force Base as a whole.