Aggressive Kandahar Airfield Military Lawyers
Kandahar Airfield, Afghanistan
Kandahar Airfield Military Lawyer | Court Martial Attorney
Often referred to as Kandahar Airfield (KAF) by the United States Military, this is located 16 kilometers southeast of Kandahar City, Afghanistan. It is the nation's second major international airport, capable of catering about two hundred military planes – making it one of the largest military bases. The base was built by the United States in the 1960's and was occupied by the Soviets in the 1980's for the Soviet-Afghanistan War. The Taliban occupied the base until they were driven out of the country by the Operation Enduring Freedom late in 2001.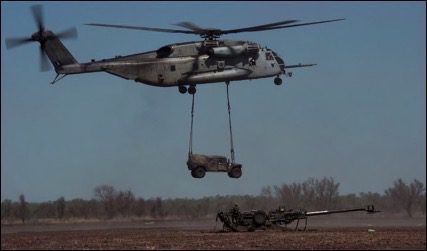 Repairs and expansions are being performed in the air base as of 2007. Both military and civilian flights are being done here. It is mostly maintained by the US Armed Forces and International Security Assistance Force (ISAF). Separate bases are also put up here by the Afghan Armed Forces and a smaller portion is for the Afghan Air Force. It is the Afghan National Police who provides security inside the passenger terminal.
Service members in the Army, Navy, Air Force, Marine Corps, and the Coast Guard who have problems regarding court-martial cases, administrative proceedings, and military separations, and non-judicial punishment can count on the Gonzalez & Waddington offices. Our lawyers are equipped with decades of combined experience regarding these matters.
Distance is never a problem with our seasoned attorneys who are aggressively defending service members throughout the United States, Europe (Germany, Italy, England, Spain, Cypress, Belgium, Turkey), the Middle East (including Bahrain, Kuwait, Afghanistan, Qatar), and the Pacific Rim (Korea, Guam, Hawaii, Japan).
Court martial cases, pre-charging investigation and representation (get help BEFORE you are charged), UCMJ Article 120 sexual assault, show cause boards, administrative separation boards, Article 15s and non-judicial punishment (NJP), Article 32 investigations, appeals, discharge upgrades, correction of military records, various other administrative proceedings, and letter of reprimand rebuttals are our specialty.  Our brilliant and fearless lawyers can defend service members regarding the said matters.