Aggressive Fort Meade Military Defense Lawyers
Fort Meade Military Defense Lawyers
When You Need an Army Court Martial Lawyer at Fort Meade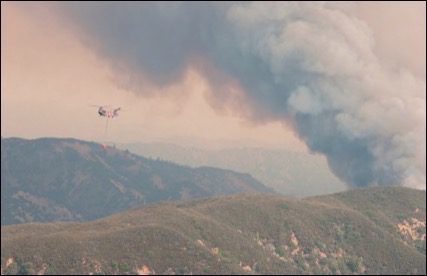 The aggressive military lawyers at Gonzalez & Waddington have gained a reputation for defending Soldiers at Army installations such as Fort Meade. If you are stationed at Fort Meade and are under investigation for a military offense, then having the most hard-hitting military criminal defense attorney can be the difference between getting convicted versus winning your case or redeeming your career. Our court martial attorneys represent Fort Meade service members in both criminal and administrative matters to include representing Airmen suspect of sexual assault, drug use, and other crimes under military law.
Unlike the majority of civilian-military lawyers or your free Army counsel, pleading guilty is not something we commonly do. When our Article 120 UCMJ attorneys are retained, we make the US Army to prove their case. We take almost every case to trial and fight the allegations in front of a military panel.
Our Army court-martial results speak for themselves. The suspected Soldier and his or her well-being is our primary concern. Our defense lawyers maintain smaller caseloads than the average free Army military defense lawyer so that we can focus on every trial individually. Your trial will not be outsourced to a random attorney and we will not push you into a guilty plea at the eleventh hour. Our military criminal defense lawyers have defended Army court-martial and administrative separation (ADSEP) cases in the U.S. and around the world.
Fort Meade Court Martial Lawyers
Our firm's founding attorney, Michael Waddington, is a member of the American Board of Criminal Lawyers. The ABCL is regarded as one of the most honored legal organizations comprised of some of the most experienced defense attorneys in the USA. Membership is by invitation only and is exclusive to highly experienced criminal defense attorneys that have 10 or more years of experience defending criminal cases, at which time they must have defended 50 or more felony cases, and must have won 35 or more jury trials.
Our experienced Army court-martial lawyers will use our skills to fight your court-martial or ADSEP case at Fort Meade, Alabama.
Call today to speak with a high-powered military defense attorney.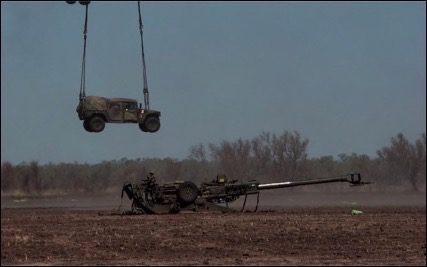 Soldiers working at Fort Meade deserve the best court-martial defense attorneys available to defend them at their court martial or administrative separation proceeding.
If you or a loved one are stationed at Fort Meade and are suspected of a military offense such as sexual assault or if you are facing an administrative separation, Article 15, show cause board, letter of reprimand or GOMOR, then call our court-martial attorneys today.
Named for the general that served as commander of the Army of the Potomac during the Civil War, Fort Meade includes the Defense Information School and headquarters for the United States Cyber Command. The Army post operates adjacent Baltimore-Washington Parkway near the Baltimore-Washington Airport. Soldiers that serve at the northeastern United States military intelligence hub sometimes need legal expertise to navigate through the choppy waters of military law.
Fort Meade Historical Background
Fort Meade originally went under the name Annapolis Junction on a 30-square mile parcel of land located roughly halfway between Baltimore and Washington D.C. The current army intelligence center tested army vehicles and convoys after the conclusion of World War I to enhance troop mobility over hostile terrain. During World War II and the first decade of the Cold War, Fort Meade operated as an army recruit training facility and prisoner of war camp. The close proximity of Fort Meade to the nation's capital made the base the perfect setting for housing enemy combatants. Alleged fifth columnists from Italy, Germany, and Japan also spent time incarcerated at Fort Meade towards the end of World War II. Fort Meade transitioned to its current national security role during the 1950s, when the National Security Agency (NSA) moved its headquarters closer to Washington D.C.
Fort Meade Expands Operations
During the height of the Cold War, Fort Meade emerged as the preeminent air defense base within the United States. The first Nike Ajax surface-to-air missiles appeared at Fort Meade in December of 1953, which brought Cold War tensions to another level. Fort Meade deployed MIM-23 Hawk missiles during the Cuban Missile Crisis to the Miami region. Bomb disposal experts trained at Fort Meade played integral roles in securing nuclear bombs from the 1964 Savage Mountain B-52 crash. The army base's role in developing military intelligence cemented in 1977 when the Pentagon merged the Army Intelligence Agency and United States Army Intelligence and Security Command. Army brass established the 70th Intelligence Wing headquarters at Fort Meade in July of 2000.