Overview of the general provisions for jurisdiction over the person:
UCMJ, art. 2, provides jurisdiction over categories of persons with military status:
1. Enlistees; Inductees; Academy Cadets/Midshipmen;
2. Retirees;
a) Jurisdiction over retirees is constitutional. Pearson v. Bloss, 28 M.J. 376 (C.M.A. 1989); United States v. Hooper, 26 C.M.R. 417 (C.M.A. 1958); Sands v. Colby, 35 M.J. 620 (A.C.M.R. 1992).
b) United States v. Huey, 57 M.J. 504 (N-M. Ct. Crim. App. 2002). The accused had served 20 years on active duty and was placed on the Retired List on 1 January 1989. In 1996 he worked as a Naval civilian employee in Okinawa. He confessed to engaging in sexual intercourse several times a week over a nine-month period with his 16-year old adopted daughter. By the time the raping stopped, the accused was 58 years old and his daughter was pregnant with his child. At trial, the accused moved to dismiss for lack of personal jurisdiction based upon a violation of constitutional due process under the Fifth Amendment. The accused cited to Toth v. Quarles, 350 U.S. 11 (1955) and argued that he had "obtained civilian status" and was being deprived of due process rights available only in a civilian courtroom. The service court disagreed stating that there "is no doubt that a court-martial has the power to try a person receiving retired pay."
c) United States v. Stevenson, 65 M.J. 639 (N.M.Ct.Crim.App. 2006). Accused was a sailor on the Temporary  is ability Retirement List who waived his military disability pay in favor of Veteran's Affairs disability compensation. Held: Court-martial had personal jurisdiction because accused was "entitled to pay", even if he was not receiving pay.
d) HQDA approval is required before prosecuting retirees (AR 27-10, para. 5-2). Failure to follow "policy" and obtain HQDA approval to try a retiree, however, is not jurisdictional error. United States v. Sloan, 35 M.J. 4 (C.M.A. 1992).
e) The Article 2(d), UCMJ, involuntary recall process required for members of a reserve component, is not required to bring retirees and members of the Fleet Reserve or Fleet Marine Corps Reserve on to active duty in order to have jurisdiction over them. United States v. Morris, 54 M.J. 898 (N-M. Ct. Crim. App. 2001) petition for review denied, 2001 CAAF LEXIS 597 (May 22, 2001).
f) Involuntary Recall Retired Reservist. Morgan v. Mahoney, 50 M.J. 633 (A.F.Ct.Crim.App. 1999). Air Force retired reserve officer was involuntarily recalled to active duty under Art. 2(d)(1). Court held that the accused was subject to court-martial jurisdiction because 1) he was a "person lawfully called or ordered into…duty" under Art. 2(a)(1); 2) he could be ordered involuntarily to AD under Art. 2(d)(1) & (2) for offenses committed while the accused was on AD or IDT (within the statute of limitations); 3) he was amenable to the UCMJ under Art. 3(d) despite the termination of AD/IDT; 4) the AF Reserve is a "reserve component of the armed forces"; 5) he was in a "retired status" under 10 U.S.C. 10141(b); and 6) at the time of his recall, he was a member of the Retired Reserve. [Note: Retired Reservists who are receiving hospitalization from an armed force are subject to court-martial jurisdiction without being recalled to active duty].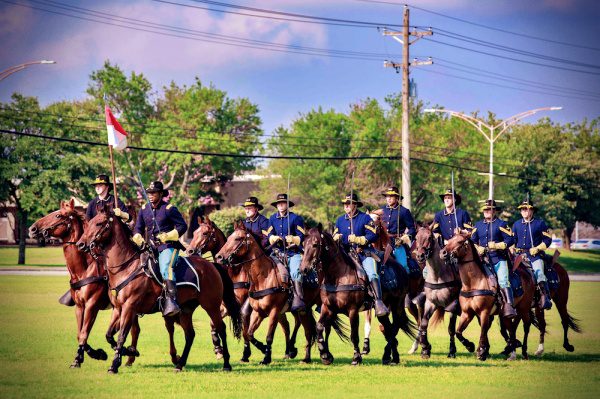 3. Persons in custody;
a) Jurisdiction terminates once an accused's discharge is ordered executed (or enlistment expires) and he or she is released from confinement. The remaining suspended punishments are automatically remitted. United States v. Gurganious, 36 M.J. 1041 (N.M.C.M.R. 1993).
b)Fisher v. Commander, Army Regional Confinement Facility, 56 M.J. 691 (N-M. Ct. Crim. App. 2001). An accused that still has military confinement to serve pursuant to a court-martial sentence, is still a military prisoner subject to military jurisdiction under the concept of "continuing jurisdiction," notwithstanding the execution of his punitive discharge and receipt of the DD Form 214. This is true even where the prisoner is serving time in a state civilian prison. The discharge merely The service court set aside the findings and sentence, dismissed the charges, and abated the proceedings in this case on 29 Aug 2002 due to the accused's death on 2 July 2002 (ten days before the opinion was decided). SeeUnited States v. Huey, 2002 CCA LEXIS 186 (Aug. 29, 2002). terminated his status of active duty, but did not terminate his status as a military prisoner.
4. P.O.W.'s;
5. In time of declared war or a contingency operation, persons serving with or accompanying an armed force in the field. (covered in more detail in Part VI of this outline)
6. Reservists. "Reserve Component" includes USAR and Army National Guard of the United States (ARNGUS) soldiers in Title 10, U.S. Code, duty status. (See sections II.E. and IV. of this outline).
False Accusations of Sexual Assault in the Military & Why Are They So Common?