Aggressive Naval Station Everett Military Defense Attorneys
When You Need a Navy Court Martial Lawyer at Naval Station Everett, Washington
We have successfully defended and acquitted Navy sailors around the world. Check out our case results to learn more.
Naval Station Everett Military Defense Lawyers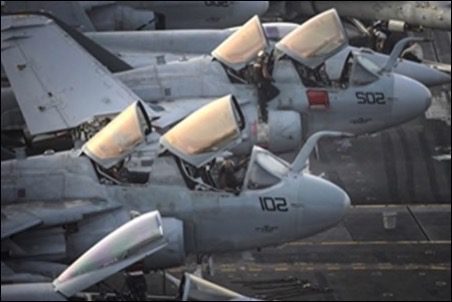 Military defendants going to trial in the military justice system are often scared and overwhelmed. If a defendant thinks pleading guilty is his or her only option then he or she needs a qualified legal counsel to look into the case and give them a second opinion. The attorneys at Gonzalez & Waddington are ready to fight for those at Naval Station Everett in Washington State. The client always comes first for the Gonzalez & Waddington, who keep manageable caseloads so they can focus on each case individually, fighting for the protection of our clients.
The hard-hitting court martial defense attorneys at Gonzalez & Waddington have gained a reputation for defending sailors at Navy bases such as Naval Station Everett. If you are stationed at Naval Station Everett and are suspected of a military offense, then hiring the most experienced criminal defense lawyer can be the difference between getting convicted versus winning your case or saving your career. Our court martial attorneys represent Naval Station Everett sailors in both UCMJ and administrative matters to include representing Navy sailors suspected of of sexual assault, rape, and other crimes under military law.
Unlike most civilian military attorneys or your free Navy lawyer, pleading guilty is an option of last resort. Our lawyers make the Navy to prove their case beyond a reasonable doubt. We take nearly every case to trial and fight the allegations in front of a military jury.
Our Navy court martial outcomes speak for themselves. The accused sailor and his or her well being is our main concern. Our court martial defense lawyers keep smaller caseloads than the usual appointed Navy military defense attorney so that we can concentrate on every trial individually. Your trial will not be outsourced to a third party and we will not power you into a guilty plea at the last minute. Our court martial attorneys have successfully fought US Navy court martial and administrative separation cases in the U.S. and worldwide.
Naval Station Everett Court Martial Attorneys
Firm founder, Michael Waddington, is an accomplished defense lawyer that fights Navy cases all over the world. Our aggressive Navy court martial defense attorneys will use our history to fight your court martial or administrative separation (ADSEP) case at Naval Station Everett.
Call today to speak with an experienced military lawyer.
Military personnel working at Naval Station Everett merit the best court martial attorneys possible to defend them at their court martial or ADSEP proceeding.
If you or a loved one are stationed at Naval Station Everett and are accused of a military crime such as sexual assault or if you are facing an administrative separation, NJP/Captain's Mast, or a reprimand, then call our court martial defense lawyers immediately.
A Brief History of Naval Station Everett
Naval Station Everett, the most modern in United Stated Navy's history, had its official start in 1983, selected from a group of 13 possible ports. Located next to the marina of Everett, Washington, which is just 25 miles outside of Seattle. Naval Station Everett was originally intended to be a homeport for a US Navy carrier strike group. Secretary of the Navy John Lehman first suggested a base in this area as part of the Strategic Homeport idea. This homeport did not have its official ground breaking ceremony, though, until 1987.In 1988 the 1,620 foot long and 120 foot wide pier began construction, but was not completed until 1992.
An additional 52 acres were acquired 5 years later to expand services for personnel. This included a commissary, family service center, education offices, exchange, thrift shop, gear issue, chapel, ball fields, fleet parking and more for those assigned to the Everett station. In 1999 was the formal opening of the newest pier to be constructed. This same year, the Housing Welcome Center at the Navy Support Complex opened for use. Currently, the station acts as the second-largest employer in the entire county of Snohomish, spending $230 million on payroll, and houses about 6,000 sailors and civil service personnel.
Naval Station Everett Assigned Ships
The first ships were assigned to Naval Station Everett in 1994. These ships included the USS Ingraham and the USS Ford. Later, other ships that made it to the station were the Callaghan and Chandler, then followed by the USS Abraham Lincoln. After the Callaghan was decommissioned, two more ships based in Japan were added to the port. The Chandler was decommissioned in 1999. These ships were the Fife and the Rodney M. Davis. Other ships included two guided Missile Destroyers and two Coast Guard Cutters, the Blue Shark and the Henry Blake. Other homeported ships are the USS Shoup, Momsen, Ford, and Rodney M. Davis.
Naval Station Everett Court Martial Attorney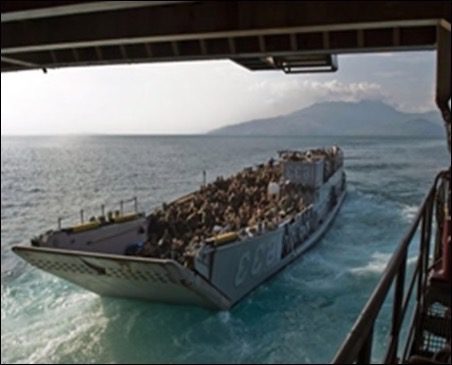 Michael Waddington graduated from Philadelphia's Temple University School of Law, completing the Trial Advocacy Program with honors. Since then, he continues to write and teach about law while practicing in state and military courts. He has spoken in various seminars, including "Urinalysis Defense," and has instructed numerous Federal Law Enforcement Seminars at Fort Gordon.
He specializes in serious criminal cases, as well as defends those personnel who have not been charged but are under criminal investigation. Currently, Mr. Waddington is a member of the ABCL, or the American Board of Criminal Lawyers. This prestigious group of criminal lawyers must meet heavy requirements like at least 10 years criminal trial experience and 35 of 50 wins at trial. This further proves Michael Waddington's expertise as a criminal trial lawyer. He and his team are ready to defend your criminal defense case at Washington's Naval Station Everett.