When You Need a Court Martial Lawyer in Newport RI
Our military defense attorneys have successfully represented military members worldwide.

The aggressive court martial defense lawyers at Gonzalez & Waddington have gained a reputation for defending service members at Army, Navy, Marine Corps, Navy, and Coast Guard installations worldwide. If you are stationed in Newport RI and are suspected of a military offense, then hiring the most aggressive court martial defense lawyer can be the difference between losing your career and family versus winning your case or redeeming your career. Our defense lawyers defend Newport RI military personnel in both UCMJ and administrative matters to include representing military personnel suspected of of sex assault, murder, and other offenses under the UCMJ.
This film is a perfect example of why you need to hire the best military lawyers that you can find.
Our criminal defense attorneys defend false accusations of rape, child abuse, and sexual assault under Article 120 UCMJ, 120b UCMJ, and 120c UCMJ.
Unlike the majority of civilian court martial defense attorneys or your free military lawyer, pleading guilty is not something we commonly do. When our attorneys take a case, we make the military to prove their case beyond a reasonable doubt. We take just about every criminal case to trial and fight the allegations in front of a jury.
Our military court martial results speak for themselves. The suspected military service member and his or her future is our main concern. Our military criminal defense attorneys keep smaller caseloads than the typical free defense lawyer so that we can focus on each trial separately. Your case will not be delegated to a third party and we will not power you into pleading guilty at the last minute. Our court martial lawyers have fought military court martial and administrative separation (ADSEP) cases in the United States and worldwide.
Newport RI Court Martial Lawyers
Our hard-hitting military lawyers will use our history to fight your court martial or administrative separation (ADSEP) case in Newport RI .
Call today to speak with a hard-hitting military defense attorney.
Military personnel working in Newport RI deserve the best military lawyers possible to represent them at their trial or administrative separation hearing.
If you or a family member are stationed in Newport RI and are suspected of a UCMJ offense such as sexual assault or if you are confronted with an administrative separation, NJP, show cause board, letter of reprimand, then contact our military defense lawyers immediately.
Click here for military law resources: Naval Law Review – Military Law Review
Newport RI – Location and Statistics
T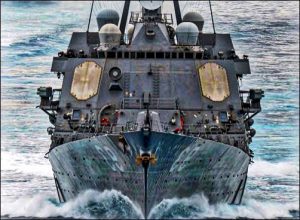 he city of Newport is situated in New England state of Rhode Island, America, in the region of Aquidneck Island. It's a small city with a total area of about 29.5 square km. The population of the city is around 24000. The seaside city known as the New England summer resort is situated at 30 miles south of Providence and 70 miles south of Boston. Newport has the longest suspension bridge in New England, known as the Newport Bridge, which connects the city with neighboring Conanicut Island.
The population here is mostly made up of whites, aggregating to nearly 82.5% and the rest includes Asian, African American, Native American, Pacific Islander and some other races. Newport was considered to be a major port city during the 18th century and it still contains highest number of colonial buildings than any city in United States. It enjoyed the status of a city with some of the Summer White Houses during the administrations of many Presidents like Dwight D. Eisenhower and John F. Kennedy.
Newport – History, Tourist Attractions and City life
Newport is a fairly old city and it came into existence in 1639. The birth of the Newport city was a consequent of disagreements and discontentment among political leaders of the time. The disgruntled faction of eight political leaders saw them become the founders of the Newport city. It is home to a fairly large Jewish population who had to take refuge in Newport fearing persecution during Spanish and Portuguese Inquisition. The Jewish settlers were responsible for making the Newport city economically progressive and prosperous.
During those times, Newport became famous as a rich port. The richness and diversity was infused into the business and economic development by these Portuguese settlers who brought vast amount of experience and trade tricks with them from their native country. One of the biggest contributions of the Portuguese settlers was the sperm oil producing industry. Oil industry and candle making led the industrial growth in Newport and made this port city one of the richest in the US.
If someone is interesting in visiting a place with plenty of colonial era houses then look no further than Newport. This colonial homes are a rich heritage of the city, and local governments in 20th century has shown deep interest to this fact and have spent substantial grants money in the restoration of many of these colonial homes. The place is home to many historical buildings and mansions, like Bellevue Avenue, The Breakers, The Elms, Rough Point, The Marble House, and William Watts Sherman House. Many of these mansions have the museum like status and there are also the guided tours of these mansions.
Endowed with coastlines on three sides, Newport is a sailing persons dream. There are many sailing events and regattas held annually. One can find a wide variety of boats in and around its coastline. The place boasts of many important golf courses, with some of the prestigious golf events taking place here. Tiger Woods 'participation and victory in the US Amateur Championship held in Newport has made it an important place for golf as well. There are plenty of recreation opportunities here. The Newport Cliff Walk is a 5.6 km walking path around the coastline making it a great tourist attraction. The city also holds annual Kite Flying Festival at the Brenton Point State Park.
Military and Army Base in Newport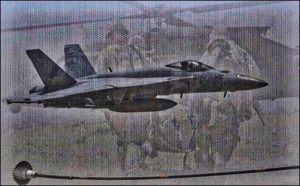 Newport is home to the Naval Station, which is also known as NAVSTA Newport. It serves as a base for the United States Navy. The Naval War College and the Naval Justice School are located in the Naval Station. Naval Undersea Warfare Center is also located at this base. The base is an important training facility for the United States Navy. Decommissioned and inactive ships are managed at this base now. One of the famous aircraft carriers – USS Saratoga, after it was decommissioned it was moored at the docks of Newport Naval Station base.
The carrier had outlived its life and was later dismantled. From time to time, the base has managed many small sized warships as well. During the American Civil War the Newport Naval Station was the campus for US Naval Academy. At present times, the main role of the base is to provide infrastructural support to other units and visiting fleets.