September 28, 2010
Sordid Details Surface in Afghan Death – U.S. Soldier Accused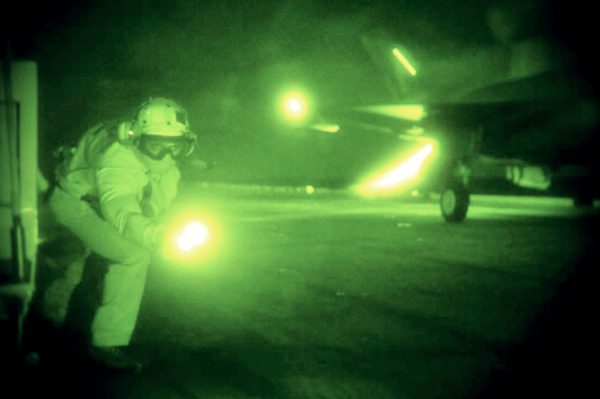 JOINT BASE LEWIS MCCHORD, Wash. A U.S. soldier accused of killing three Afghan civilians was using multiple prescription medications at the time of the killings and was serving in a unit in which the use of hashish and other drugs was widespread, according to testimony in military court here Monday.
The testimony, in a hearing, to determine whether to issue formal charges against the soldier, Cpl. Jeremy N. Morlock, took place the same day that video evidence in the case was leaked showing Morlock talking to investigators about the killings in chilling detail, ratcheting up attention on a gruesome case top Army officials worry will undermine efforts to build relationships with Afghans in the war against the Taliban.
Soldiers are accused of possessing dismembered body parts, including fingers and a skull, and taking photographs posing with dead Afghans, all in a unit where drugs like hashish were regularly used. The deaths of the Afghans, on three occasions earlier this year, have been described in court documents as morbid sport for the Americans.
Several of the accused have said in court documents that they were forced to participate in the killings by a supervisor, Sgt. Calvin Gibbs, who is also accused in the killings.
All five defendants have said that they are not guilty. In one instance Morlock recounted in the video, he described Gibbs identifying an Afghan civilian in a village for no apparent reason, then directing Morlock and another soldier to fire on the man after Gibbs lobbed a grenade in the man's vicinity.
"We had a clean line of sight for this guy and, you know, he pulled out one of his grenades, an American grenade, popped it, throws the grenade and tells me and Winfield: 'All right, wax this guy. Kill this guy, kill this guy,' " Morlock said on the video.
Referring to the Afghan, the investigator asked: "Did you see him present any weapons? Was he aggressive toward you at all?"
Morlock replied, "No, not at all. Nothing. He wasn't a threat."
Video clip televised
Even before Morlock's hearing began, CNN and ABC news broadcast the video. In the CNN clip and the ABC clip Morlock looks like a teenager recounting a story to his parents, in a near monotone.
CNN also broadcast video of the interview of a soldier who is not accused in the killings but has been accused of lesser crimes, Cpl. Emmitt R. Quintal.
When asked by an investigator when and how often the unit used illegal drugs, Quintal, seated in camouflage fatigues, said that the drug use occurred on "bad days, stressful days, days that we just needed to escape."
The interview with Morlock was conducted in Kandahar in May, while he was en route to a medical evaluation for what his lawyers said was potential traumatic brain injury suffered during his deployment. They say he was taking medication prescribed by military doctors for sleep deprivation, pain and muscle relaxation, although they said they could not provide details about when he took certain medications.
Morlock, who grew up in Wasilla, Alaska, appeared in court Monday but did not testify.
Michael Waddington, his lawyer, questioned Army investigators by phone from their duty station in Afghanistan. Waddington repeatedly asked whether they found the corporal to be under the influence of medication in the interviews. Some investigators described Morlock as tired and sometimes slouching, but they said he was coherent and had a strong recollection of details.
The video, provided to defense lawyers to help them prepare their cases, was not intended by the military to be made public.
"The disclosure of these video recordings is troubling because it could adversely affect the military justice process," said Col. Tom Collins, an Army spokesman.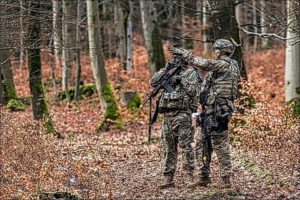 Photo access limited
The power of images was apparent last week when the commander of the Stryker brigade in which the soldiers serve ordered photographic evidence to be strictly controlled by investigators at Joint Base Lewis-McChord and for access to it limited to lawyers.
A memo circulated by a military defense lawyer the previous week described an inadvertent release of photographs, including three that show U.S. soldiers holding up the heads of dead Afghans. It was unclear whether all of the pictures showed soldiers in the cases, although military prosecutors said Monday that Morlock was depicted in at least one image, apparently with a dead Afghan. As many as 70 images are believed to be in evidence.
Photographic evidence could play an important role in the Army's case, as will statements from soldiers. Nobodies have been recovered, and a military investigator testified Monday that the sensitivity of the areas where the crimes occurred prevented them from conducting crime scene investigations.
"To exhume a body would cause a lot of issues, even if it was for a good purpose," said Special Agent Anderson D. Wagner.
Wagner noted that at least two statements, from Morlock and another soldier charged, Pfc. Adam C. Winfield, corroborated elements of each other's story. He also said there was little physical evidence connecting the soldiers to the killings.
"I don't know the final thing that killed those guys, whether it was a bullet or whose grenade it was," Wagner said.
Claims against Army
The Army's case is complicated by claims that it ignored warnings that there was trouble in the unit. Winfield's father has said he repeatedly tried to alert military officials that his son had told him through Facebook in February that a murder had been committed by members of his unit in January.
Waddington said in an interview that his client was present at the three scenes where the crimes are said to have taken place but that he had not killed anyone.
Lawyers for Morlock told reporters during a break that the case reflected a "failed policy" in Afghanistan, and that soldiers like Morlock should never have been allowed to continue with their unit given the medication they say he was on and the alleged widespread use of drugs in the unit. Seven other soldiers in the unit are accused of other crimes, including hashish possession.