DD and DA Forms.
DD Form 2701, Initial Information for Victims and Witnesses of Crime.
DD Form 2702, Court-Martial Information for Victims and Witnesses of Crime.
DD Form 2704, Victim/Witness Certification and Election Concerning Inmate Status.
DD Form 2705, Victim/Witness Notification of Confinee Status.
DD Form 2706, Annual Report on Victim and Witness Assistance.
DA Form 7568, Army Victim/Witness Liaison Program Evaluation.
Responsibilities (VWL, trial counsel, or other government representative).
VWL
As soon as possible, but NLT appointment of Art. 32 Investigating Officer or referral of charges, ensure victims and witnesses are provided DD Form 2701 (Initial Information for Victims and Witnesses of Crime).
Inform victim of the place where the victim may receive emergency medical care and social service support.
Inform victims of where they can obtain financial, legal, and other support, including right to file Article 139 claim and right to transitional compensation, if applicable.
During investigation and prosecution of crime, will provide victims the earliest possible notice of significant events in the case, to include:
Status of investigation of crime, with limits.
Apprehension of suspected offender.
Decision to prefer or dismiss charges.
Initial appearance of suspect before pretrial confinement hearing or at Article 32, UCMJ investigation.
Scheduling of each court proceeding victim is required or entitled to attend.
Detention or release from detention of offender or suspected offender.
Acceptance of plea of guilty or other verdict.
If sentenced to confinement, probable parole date.
General information regarding corrections process.
Opportunity to consult with trial counsel concerning evidence in aggravation.
How to submit victim impact statement to Army Clemency and Parole Board.
The VWL will "make reasonable efforts to notify witnesses and representatives of witnesses, when applicable and at the earliest opportunity" of numbers one through ten above.
Advise victims and witnesses of protections from intimidation.
Act as intermediary between victims and witnesses, when requested, to arrange interviews by defense or government.
Advise victims on property return and restitution.
Notification of victims' and witness' employers and creditors.
Witness fees and costs.
During trial and investigative proceedings, provide to victims and witnesses:
Assistance in obtaining child care.
Transportation/parking.
Lodging.
Separate waiting area outside presence of accused and defense witnesses.
Translators/interpreters
Upon sentence to confinement provide victims (and witnesses "adversely affected by the offender"):
General information regarding post-trial procedures (DD Form 2703).
Prepare DD Form 2704. Victims and witnesses elect whether they want notification of changes in inmate status. Ensure copy forwarded to confinement facility and ensure offender does not have access to copy of information.
Trial counsel.
Consult victims concerning:
Decision not to prefer charges;
Pretrial dismissal of charges; and
Negotiations of pretrial agreements and their potential terms.
Note: Victim does not have veto power over command's decision on these matters; view is considered, not controlling.
Establish separate waiting areas at courts-martial and other investigative proceedings.
In coordination with SJA and CMCA, consider making restitution a term and condition of pretrial agreements. Also consider whether restitution was made when action is taken.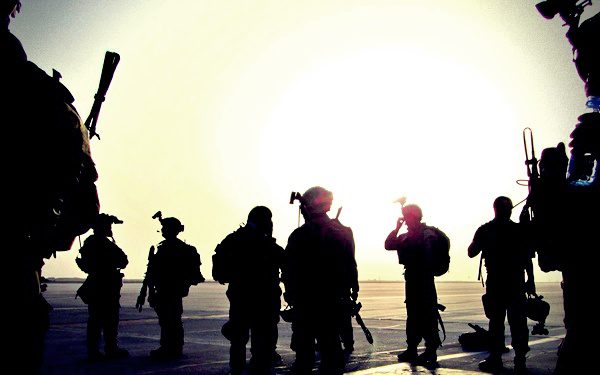 Commander, Confinement Facility.
Upon entry into confinement facility commander ensures receipt of DD Form 2704 and determines whether victim and/or witness requested notification of changes in confinement status. If victim and/or witness so indicated, commander will advise of:
Offender's place of confinement and minimum release date.
Earliest possible notice of:
Clemency/parole hearing dates.
Transfer of inmate to another facility.
Escape, recapture, or other form of release from confinement.
Release from supervised parole.
Death of inmate.
Forward DD Form 2704 if inmate is transferred.
Protect against disclosure to inmate of victim and witness addresses.
R

EPORTING 

R

EQUIREMENTS
For each calendar year (CY), not later than 15 February or each year, SJA of each command having GCM jurisdiction must report:
The number of persons who received DD Form 2701 or 2702 from trial counsel, Victim Witness Liaison (VWL) or designee;
The number of victims and witnesses who received DD Form 2703 from trial counsel, VWL or designee.
SJA will obtain data for their reports from subordinate commands attached or assigned to their GCM jurisdiction for military justice purposes, including RC units.
Negative reports are required.
Forward report through MACOM channels to Criminal Law Division, ATTN: DAJA-CL, HQDA, Office of The Judge Advocate General, 1777 North Kent Street, Rosslyn, VA 22209-2194.
Other required reports (Negative reports required).
Military Police channels report the number of:
Victims and witnesses who received DD Form 2701 or 2702 from LEA personnel.
Victims and witnesses who were informed of their right (via DD Form 2704 or otherwise) to notification of changes in inmate status.
Victims and witnesses who were notified using DD Form 2705.
Confinees, by service, in Army facilities about whom victim/witness notifications must be made.
OTJAG Criminal Law prepares consolidated report for submission to DoD Under Secretary for Personnel and Readiness, Legal Policy Office)
False Accusations of Sexual Assault in the Military & Why Are They So Common?