Aggressive Naval Air Station Pensacola Military Defense Attorneys
When You Need a Navy Court Martial Lawyer in Pensacola, Florida
We have successfully defended and acquitted Navy sailors around the world. Check out our case results to learn more.

Naval Air Station Pensacola Military Defense Lawyers
The experienced defense attorneys at Gonzalez & Waddington have earned a reputation for representing sailors at Navy bases such as NAS Pensacola. If you are stationed at Naval Air Station Pensacola and are under investigation for a military offense, then hiring the most experienced military lawyer can be the difference between having your rights trampled versus winning your case or redeeming your career. Our military defense attorneys represent Naval Air Station Pensacola sailors in both UCMJ and administrative matters to include defending Navy sailors accused of sexual assault, theft, and other offenses under military law.
Unlike most civilian military defense attorneys or your assigned Navy attorney, pleading guilty is not something we commonly do. Our lawyers make the Navy to prove their case. We take almost every case to trial and fight the allegations in front of a military panel.
Our Navy court-martial outcomes speak for themselves. The suspected sailor and his or her future is our chief concern. Our defense attorneys keep smaller caseloads than the typical free Navy defense attorney so that we can concentrate on every case separately. Your trial will not be outsourced to a random lawyer and we will not coerce you into pleading guilty at the eleventh hour. Our court martial attorneys have defended Navy court-martial and ADSEP cases in the United States and globally.
Naval Air Station Pensacola Court Martial Lawyers
Our law firm's founding attorney, Michael Waddington, graduated from Temple University School of Law in Philadelphia, PA, and is a current member of the American Board of Criminal Lawyers. The ABCL is regarded as one of the most honored legal groups made up of some of the most respected defense lawyers in the United States. Entry is by invitation only and is limited to extremely
qualified criminal defense attorneys
. Our hard-hitting Navy military defense lawyers will use our experience to defend your court-martial or administrative separation case at Naval Air Station Pensacola.
Call today to speak with an experienced military lawyer.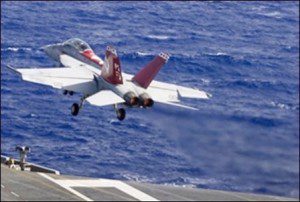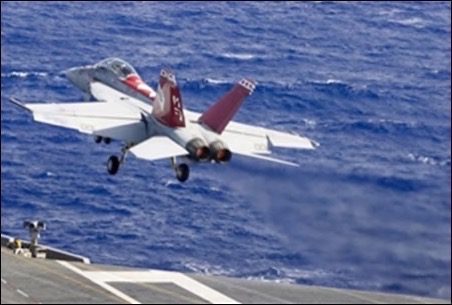 Sailors working at Naval Air Station Pensacola merit the best court-martial defense attorneys possible to represent them at their court-martial or ADSEP board.
If you or a family member are stationed at Naval Air Station Pensacola and are accused of a military offense such as sexual assault or if you are facing an administrative separation, NJP/Captain's Mast, or a reprimand, then contact our court martial defense lawyers today.
When You Need Aggressive Legal Representation
Military defendants who are facing trial in the military justice system may rightfully feel scared and overwhelmed. Some think that pleading guilty is their only option against the deep pockets of the military. Those in this situation need experienced legal counsel. The attorneys at Gonzalez & Waddington are ready to fight for those at NAS Pensacola in Florida.
A Brief History of Naval Air Station Pensacola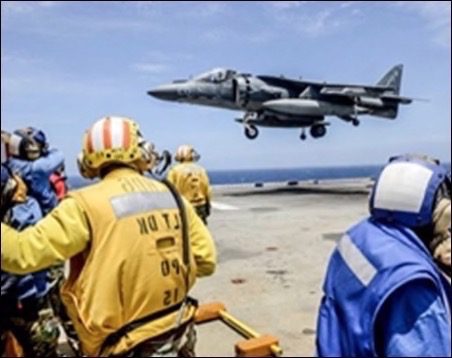 The area known as the Naval Air Station Pensacola began first as a Native American tribal land, then taken over by the first Spanish explorers as a wooden fort. This was then taken over by the French in 1719, and in 1763 the British took the area over. Finally, in 1812 General Andrew Jackson took Pensacola itself during the War of 1812.
It wasn't until 1825 that the area was officially named the Pensacola Navy Yard. At the time, the then base focused on suppressing the slave trade but also pirate activity in the nearby Gulf of Mexico. During the Civil War, the Confederacy took control of the base, eventually burning it to the ground to prevent the Union soldier from using the area. After the war, however, the base was rebuilt. In 1911, Captain Washington Irving Chambers sought to make the base specific to aeronautical development, with some encouragement from the Wright brothers. With the addition of a cadet-training program in the mid-1930s, Naval Air Station Pensacola expanded once more. In World War II, the area became a center for training roughly 1,100 cadets each month. The Korean War changed the face of the air station as planes transitioned from propellers to jets, but the Naval Air Station Pensacola still produced over 5,000 pilots in the early 1950s. The station continued to support and influence the wars with the Vietnam War, training up to 2,552 aviators.
Modern Day Influences of the Naval Air Station Pensacola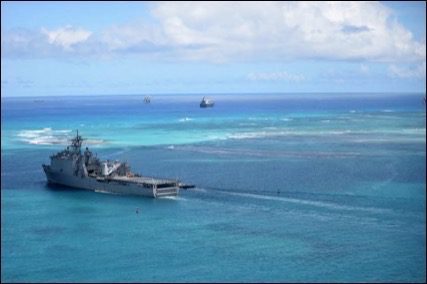 An unusual influence the base had was the Naval Photography School, which was located at the base. The base also served education in multiple other ways, including Aviation Training School, Aviation Enlisted Aircrew Training School, and Crew Resource Management. Up until quite recently, a training squadron participated in aircrew parachute water and survival training, which relocated to Fairchild AFB in mid-2015. In 2006, a navy construction crew found a Spanish ship that had been shipwrecked in the 16th century. Archaeologists examined the remains, removed them, and the station continued its work on the new rescue dive pool.
Naval Air Station Pensacola Court Martial Attorney Michael Waddington
Michael Waddington graduated first from Duquesne University with Magna Cum Laude honors, then from Temple University School of Law in Philadelphia. While at Temple, he completed the Trial Lawyer Training Program, which US News and World Report rank as number 1 in the nation. He specializes in serious criminal cases, which include war crimes, violent crimes, sex crimes, as well as white-collar crimes.
The New Jersey State Bar Magazine requested Mr. Waddington to write an article for them in 2007. The focus of the article is Waddington's specialty: Court Martials and military law. He has also given multiple lectures on several topics including "Attacking Witness Credibility and Rules of Evidence" as well as taught a course for lawyers nationwide names "Dealing with the Media: Protecting the Rights to a Fair Trial." Mr. Waddington and his team are ready to defend your criminal defense case at Florida's Naval Air Station Pensacola.