When You Need a Court Martial Lawyer in Lawton, OK
Our military criminal defense lawyers have successfully defended military members around the world.

The hard-hitting criminal defense attorneys at Gonzalez & Waddington have developed a reputation for representing military service members at military installations worldwide. If you are stationed in Lawton, OK and are accused of a military crime, then retaining the most experienced military defense attorney can be the difference between going to jail versus winning your case or redeeming your career. Our court martial attorneys defend Lawton, OK military service members in both criminal and administrative matters to include defending service members suspect of sexual assault, drug use, and other offenses under the UCMJ.
This video is a perfect example of why you should hire the best military defense lawyers available.
Our criminal defense attorneys defend false accusations of rape, child abuse, and sexual assault under Article 120 UCMJ, 120b UCMJ, and 120c UCMJ.
Unlike most civilian military defense lawyers or your assigned military lawyer, pleading guilty is not something we commonly recommend. Our lawyers compel the military to prove their case beyond a reasonable doubt. We take just about every case to trial and fight the allegations in front of a jury.
Our military court martial outcomes speak for themselves. The suspected military service member and his or her well being is our chief concern. Our defense attorneys maintain smaller caseloads than the average assigned defense attorney so that we can focus on each client separately. Your case will not be outsourced to a random attorney and we will not push you into pleading guilty at the eleventh hour. Our court martial defense lawyers have successfully fought military court martial and ADSEP cases in the U.S. and globally.
Lawton, OK Court Martial Lawyers
Our high-powered court martial defense lawyers will use our experience to fight your court martial or administrative separation case in Lawton, OK.
Call today to consult with a hard-hitting court martial lawyer.
Service members working in Lawton, OK deserve the best court martial lawyers available to represent them at their trial or administrative separation board.
If you or a family member are stationed in Lawton, OK and are suspected of a UCMJ offense such as sex assault or if you are dealing with an admin discharge, Article 15, elimination board, letter of reprimand, then call our military lawyers right away.
Click here for military law resources: COMDTINST M5810.1E: Mil Jus Man – UCMJ (2015)
Things You Should Know About Lawton, OK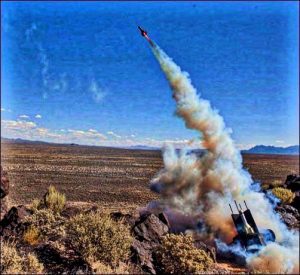 Lawton City is situated in Comanche County in the state of Oklahoma in the United States of America. The total area of Lawton is about 81 square miles, with no water-covered area whatsoever. The total population of Lawton City is 96,867 according to the 2010 census. Thus, judging by population, it is the fifth largest city in the state of Oklahoma.
It is located very close to the central city of Oklahoma, at an approximate distance of 87 miles and it is the most important part of the Lawton Oklahoma Metropolitan Statistical Area. The area where modern city of Lawton is located is built on the area that was primarily conserved for the Apache, Comanche and Kiowa Indians. The city was founded on the 6th of August in the year 1901. It is named after a Medal of Honor recipient of the Civil War, Major General Henry Ware Lawton.
Key Highlights of Lawton
The present day Lawton city was never an unoccupied piece of land. There has been proven human settlements. Indigenous people from inhabited the whole of Oklahoma as early as 11500 BCE. A number of resettlement policies were in action to bring Lawton City, and Oklahoma in general, to the present condition. In between the Indian resettlement to the other side of Mississippi river, the French inhabited Louisiana, and the transfer of control to United States of America, a lot has changed in Lawton City. Since then, it has made remarkable improvements.
Lawton has a number of museums, parks and other places of recreation. The notable museums are:
The Museum of great Plains
The Fort Sill Museum
The Comanche National Museum and Cultural Center
There are about 80 parks scattered all around the city. There are three major lakes in the city as well, namely
Lake Lawtonka
Elmer Thomas Lake
Lake Ellsworth
There are a few public schools and some private schools in Lawton
The Cameron University is the primary university in the city, and there is a community college as well. Other than that, there is a technological center as well. There are a huge number of famous and successful and accomplished people coming out of Lawton City. Some of the most notable names are:
Joan Crawford
N. Scott Momaday
Bryan White
Leon Russell
Stephen Hillenburg
Thomas Gore
T. W. Shannon
Gregory A. Miller
Michael Ray Richardson
Stacey King
Grady Brewer
Charles Thompson and many more
The Military presence Lawton, OK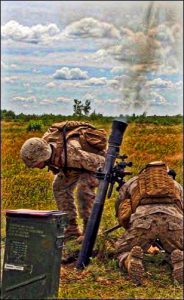 Fort Sill is the most important army installation and base in the city of Lawton. It has a lot of military as well as historical importance. First of all, it is the only active installation that was made during the Indian Wars in all the forts on the Southern Plains. It is also a National historic landmark.
Fort Sill serves as a major artillery-training site. It serves as an artillery training school for:
United States Army Field Artillery
Marine Corps Field Artillery MOS
United States Army Air Defense
31st Air Defense Artillery Brigade
There are only 4 locations that serve as the Basic Combat Training Site of the United States Army, and Fort Sill is one of them. Fort Sill is also house to the 75th Fires Brigade. However, the Fort Sill military base is well known for other things as well. Some of the artillery officers took part in various events in the Olympics, and a few of them succeed in getting podium finishes as well. Till date it is an active and important army base.