Aggressive Minot, ND Military Defense Attorneys
When You Need a Court Martial Lawyer in Minot, ND
Our military defense attorneys have successfully defended military personnel around the world.

The experienced military lawyers at Gonzalez & Waddington have gained a reputation for defending service members at military installations worldwide. If you are stationed in Minot, ND and are under investigation for a military crime, then retaining the most hard-hitting court martial lawyer can be the difference between having your rights trampled versus winning your case or saving your career. Our defense attorneys represent Minot, ND military service members in both criminal and administrative matters to include representing military personnel suspected of sexual assault, murder, and other offenses under the UCMJ.
This video is an excellent example of why you must retain the best military lawyers possible.
Our criminal defense attorneys defend false accusations of rape, child abuse, and sexual assault under Article 120 UCMJ, 120b UCMJ, and 120c UCMJ.
Unlike the majority of civilian military lawyers or your free military counsel, pleading guilty is not something we commonly recommend. When our lawyers are hired, we make the military to prove their case. We take just about every case to trial and fight the allegations in front of a panel.
Our military court martial results are clear. The accused service member and his or her well being is our primary concern. Our court martial defense lawyers keep smaller caseloads than the usual appointed defense attorney so that we can focus on every client on an individual basis. Your case will not be outsourced to a third party and we will not power you into pleading guilty at the last minute. Our military defense lawyers have successfully defended military court martial and administrative separation cases in the U.S. and worldwide.
Minot, ND Court Martial Attorneys
Our hard-hitting military defense lawyers will use our experience to defend your court martial or administrative separation (ADSEP) case in Minot, ND.
Call today to consult with an aggressive court martial defense attorney.
Military service members working in Minot, ND merit the best military attorneys available to represent them at their trial or administrative separation proceeding.
If you or a family member are stationed in Minot, ND and are suspected of a military crime such as sexual assault or if you are dealing with an administrative discharge, Article 15, elimination board, reprimand, then call our court martial defense attorneys right away.
Click here for military law resources: JAGMAN (JAGINST 5800.7F) – Army CCA
Know More about Minot, ND
Located in North Dakota, Minot was founded in the year 1886 and incorporated in the year 1887. The city is popularly known for its Air force base and it holds a population of about 40,888. Among the largest cities in the state, Minot takes the fourth place and it is a trading center especially in a vast area of North Dakota. Known as the "Magic City", it is known as the main city of Minot Micropolitan Statistical Area. The combined population is about 69,540 when the census was taken in the year 2010. Around the year 2012 the population was estimated about 73,146. The city is about 17.45 square miles where 17.43 square miles is land and the rest is water. The Souris River approximately divides the city into south and north and so one gets to see the North hill, South hill and the Souris river valley.
Key Highlights of Minot, ND – History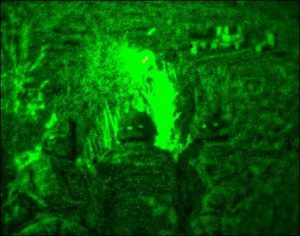 Great Northern Railway constructed a trestle and the end of the railway line became a stop called Minot. A town came overnight and in five months there were around 5000 people like magic, and so the name "Magic city". Few important cities where Minot acts as a trading centre are Velva, Stanley, Rugby and Burlington.
Weather: The city sees four seasons with summers ranging from warm to hot and winters snowy and cold.
Economy and education: The economy of Minot depends on Minot Air Force Base, Minot Public Schools, and BNSF Railroad and so on. There are about ten elementary schools, a couple of elementary schools, 3 middle schools and 1 high school. There are 2 campuses in Mont High School, one for grades 9-10 and the other for grades 11-12. Minot State University is another famous university and one of the largest universities.
Recreation: There are around 17 parks with Roosevelt Park and Oak Park being the largest ones. There are few soccer complexes, Ice arena, Softball fields, golf courses and indoor tennis courts. Roosevelt Park Zoo is a famous zoo in the state.
Transportation: Railroads, airport and highways make Minot accessible easily from anywhere. The highways connect Montana and Canada and Minot International Airport has four airlines that serve the state such as Delta Air lines, United Airlines, Frontier Airlines and Allegiant Airlines.
Places of Interest: Arlene theatre, Art galleries, Amusement parks, museum, Heritage Park is some of the places that can be of interest to travellers.
Military Details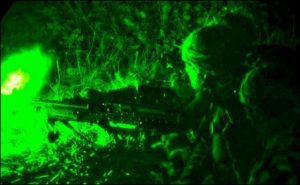 The United States Air Force Installation, Minot Air Force Base is located at around 13 miles towards north of Minot city. In 2010 census, the population was counted as around 5,521 as against to 7,599 in the year 2000. The 91st Missile Wing and the 5th Bomb Wing are under Minot AFB. Minot Air Force Base became Strategic Air Command in the year 1960.
The total area of Minot Air Force Base CDP is around 7.7 square miles where around 7.4 square miles are land and the rest is water. The major commands assigned are Air Defence Command, Air Combat Command, Air Force Global Strike Command, and Strategic Air Command. The major units that were assigned were 810th Air Division, 450th Bombardment Wing, 17th Munitions Squadron, and Minot Air Defence Sector and so on.
In the year 1992, ACC- Air Combat Command was created following the Strategic Air Command inactivation. In the year 2007, B-52 started from Minot Air Force Base and carried around 6 missiles with nuclear warheads. Neither personnel nor any crewmembers had any knowledge about the nuclear missiles. In the year 2009- 2010 with the creation of AFGSC (Air Force Global Strike Command), the missiles were transferred from ACC and AFSPC.