Aggressive Great Falls, MT Military Defense Attorneys
When You Need a Court Martial Lawyer in Great Falls, MT
Our court martial lawyers have successfully represented military personnel around the world.

The aggressive military defense lawyers at Gonzalez & Waddington have gained a reputation for defending military personnel at Army, Navy, Marine Corps, Navy, and Coast Guard installations worldwide. If you are stationed in Great Falls, MT and are suspected of a military offense, then hiring the most experienced military defense lawyer can be the difference between going to jail versus winning your case or saving your career. Our military defense attorneys defend Great Falls, MT military service members in both criminal and administrative matters to include defending military personnel accused of sex assault, theft, and other offenses under military law.
This video is a great example of why you should select the best court martial attorneys that you can find.
Our criminal defense attorneys defend false accusations of rape, child abuse, and sexual assault under Article 120 UCMJ, 120b UCMJ, and 120c UCMJ.
Unlike the majority of civilian military defense attorneys or your assigned military counsel, pleading guilty is an option of last resort. When our lawyers are hired, we compel the military to prove their case beyond a reasonable doubt. We take just about every criminal case to trial and fight the allegations in front of a jury.
Our military court martial outcomes are clear. The accused military service member and his or her desired outcome is our primary concern. Our military criminal defense lawyers keep smaller caseloads than the average free military defense lawyer so that we can concentrate on every client individually. Your case will not be outsourced to a random lawyer and we will not push you into a guilty plea at the last minute. Our defense attorneys have successfully fought military court martial and administrative separation (ADSEP) cases in the U.S. and around the world.
Great Falls, MT Court Martial Lawyers
Our hard-hitting court martial lawyers will use our skills to defend your court martial or ADSEP case in Great Falls, MT.
Call today to consult with a high-powered court martial defense lawyer.
Military personnel working in Great Falls, MT deserve the best military defense lawyers available to defend them at their trial or ADSEP proceeding.
If you or a loved one are stationed in Great Falls, MT and are accused of a military crime such as sexual assault or if you are confronted with an administrative separation, Article 15, show cause board, letter of reprimand, then call our court martial lawyers today.
Click here for military law resources: AFCCA Rules – Naval Law Review
Know the City of Great Falls, MT
The name itself indicates the waterfalls of the city flowing five in series, and these are very near to each other in great proximity. Great Falls is a prominent city belonging to the county of Cascade. The Cascade County belongs to the State of Montana, which is the prominent state of US. According to the population records of 2010, the population of the city was recorded as 58,505.
It is estimated that the population may be increased further by 59,351 in 2014, which are not yet recorded. Great Falls has a record of largest city belonging to Montana State, continuously for 20 years in between 1950 and 1970. But later, the record was broken by Billings, by which the city got dropped to second position. After some years, in 2000, the record of Billings got broken by Missoula, which in turn dropped the Great Falls city on to the third position.
Key Highlights of Great Falls, MT
Exploring this amazing city by name will give a glance of water falls in our mind, which are flowing from a height of 27 meters and spread around a width of 270 meters. It is the major water fall which is a combination of five located on the river of Missouri, which is in western part of Montana State. The falls are specially known for its peak flow, which helped the city to transform itself into an electric city by constructing a hydro-electric power station in the city, making these falls as base.
Ryan Dam constructed on these falls is one of the scenic beauties that need to be visited in the city. The wide spread water fall is an eye charming place to visit. Giant springs is the second most scenic beauty if Great Falls. It is the largest spring in magnitude, which is naturally formed near the Great Falls. The special part of this Giant Springs is the constant maintenance of water temperature to 12-C, which is due to Snow Belt Mountains located 97km from the city.
It is a surprising fact that this water in the spring is going to travel almost 26 years under the ground before returning on to the surface. C.M. Russell Museum is another foremost place to visit. The museum has art exhibits made by Russell, especially depicting the artwork made by him on Great Falls. It is the best art gallery describing the history and scenic beauty of Great Falls in an exclusive way.
Military Details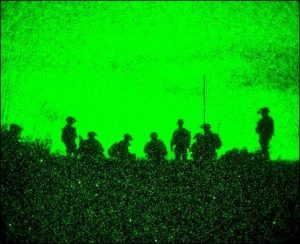 Strong Military Base acting as one of the Missile Wing
It is a very honorable fact that Great Falls, MT, is the one acting as home city for military base. The military base of the city includes Missile Wing which is the 341st wing among all the missile wings and Air Force Base belonging to Malmstrom. As a missile wing, all the operations carried out by the military base include various activities like launching, monitoring and securing the missiles belonging to the wing.
The alert facilities provided for missiles and ballistic missiles, which are intercontinental, are spread over the great complex of missiles, which is about 60,000 square kilometers in area. Great Falls, MT, has an international airport which is acting as 120th wing of air flights belonging to Air National Guard, Montana. In addition, the city acts as home for reserve unit of army which is 889th unit. There is 819th deployment unit of red horse for army which is located at Malmstrom. Overall, the military base of the city acts as highlight for the economy of the city enabling great missile services world-wide.