Aggressive Louisville, KY Military Defense Attorneys
When You Need a Court Martial Lawyer in Louisville, KY
Our military lawyers have successfully defended service members around the world.

The hard-hitting defense attorneys at Gonzalez & Waddington have developed a reputation for defending military members at military installations worldwide. If you are stationed in Louisville, KY and are suspected of a military crime, then having the most hard-hitting military criminal defense lawyer can be the difference between having your rights trampled versus winning your case or redeeming your career. Our military lawyers defend Louisville, KY military personnel in both UCMJ and administrative matters to include defending military service members accused of sex assault, murder, and other offenses under military law.
This video is a great example of why you must hire the best court martial attorneys possible.
Our military criminal defense lawyers aggressively defend false accusations of rape, child abuse, and sexual assault under Article 120 UCMJ, 120b UCMJ, and 120c UCMJ.
Unlike most civilian military criminal defense attorneys or your assigned military lawyer, pleading guilty is an option of last resort. When our attorneys are hired, we make the military to prove their case. We take almost every case to trial and fight the allegations in front of a panel.
Our military court martial victories speak for themselves. The accused service member and his or her well being is our primary concern. Our criminal defense lawyers maintain smaller caseloads than the usual assigned military defense attorney so that we can concentrate on each trial separately. Your trial will not be outsourced to a third party and we will not intimidate you into a guilty plea at the eleventh hour. Our military lawyers have contested military court martial and ADSEP cases in the United States and worldwide.
Louisville, KY Court Martial Lawyers
Our high-powered court martial attorneys will use our history to defend your court martial or administrative separation case in Louisville, KY.
Call today to consult with an aggressive military attorney.
Service members stationed in Louisville, KY merit the best military lawyers available to defend them at their court martial or administrative separation hearing.
If you or a family member are stationed in Louisville, KY and are accused of a UCMJ crime such as sex assault or if you are facing an admin separation, NJP, show cause board, reprimand, then call our military attorneys now.
Click here for legal resources: UCMJ (2015) – CRS: Statutory Interpretation
Overview of Louisville, KY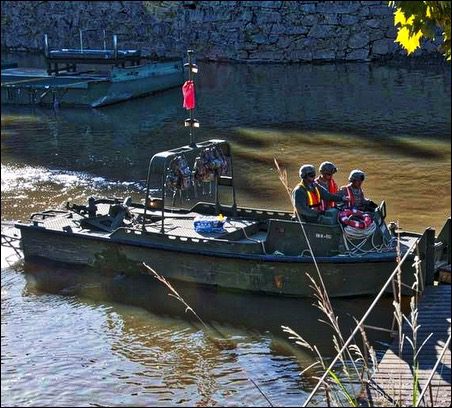 Considered as the 30th most populated cities in the United States, Louisville, KY is also the largest in the Commonwealth of Kentucky. This is among the two cities of Kentucky which has got a first class rating, with the other being Lexington. Louisville is the nominal seat since 2003 of Jefferson County besides being the historical seat. The combined area of Jefferson County and Louisville as in 2000 is 1,030 km square (399 square miles), the land being 1,000 km square (385 square miles) and 34 km square (13 square miles) being water. Although Louisville is in a Southern State, you will find the influence of Midwestern culture along with Southern culture here. The development of Louisville is an influence of its location. The population of Louisville, KA is estimated to be around 755,000 in 2014, and taking the density into focus, you can say, 743 people for every square mile.
Key Highlights of Louisville, KY
The history of this place, Louisville, KY spans to more than 100 years and it is greatly influenced by the location and geography of this place. You had the "Great Flood of 1937" due to the excessive rainfall in January that has led to the Ohio River being crested. Due to this flood, 60% to 70% of the city was submerged, leading to changes which were dramatic to where the people lived. Presently, the city is protected by flood walls. Louisville, in the time of the World War II, was a factor war production centre. It was in the 60's and 70's Louisville experienced a movement of businesses and people in the suburbs.
Traveling to Louisville, KY
There are multiple places that will make your trip to Louisville, KY interesting with memories which can be cherished. When visiting the Louisville Slugger Museum you have the workers explaining the company's history and displaying the techniques which are up-to-date. If interested in cricket, you can shop for the personalized bats here. You can think of going for a walk at the Louisville Waterfront Park if you are a lover of nature. It is an experience which is unforgettable to walk over the river Ohio. You have other options like Kentucky derby Museum, Muhammad Ali Centre, Cave Hill Cemetery and more. The list seems endless.
Education and People of Louisville, KY
The people of Louisville, KY have distinct characteristics which include the cuisine, manners and the dialect. The people here are well mannered and have value for respectability. They are a friendly lot. Where education is talked about, there are multiple institutions here for higher education, with around five universities, community college, and also technical and business schools. The Louisville University has many achievements to its name which include many hand transplants.
Military Details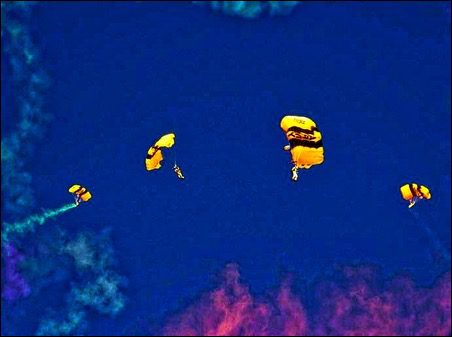 Louisville Air National Guard base is the base for the Kentucky Air National Guard 123rd Airlift Wing. This occupies leased land of two parcels on the International Airport of Louisville. The mission of this 123rd AW is providing theatre airlift worldwide for the U.S. military and also supporting operations on humanitarian grounds. At present, this unit is flying the C-130H Hercules and occupies two service, six industrial and four administrative buildings, which totals up to 355, 000 square feet approximately.
On a full-time bases the 123rd AW has 334 personnel, which tends to go up to almost 1,180 at least once a month during the training drills of the unit. This Air National Guard Under the concept of "Total Force" Air National Guard Kentucky is the ARC (Air Reserve Components) of the USAF (United States Air Force). These units are equipped and trained by Air Force and in case of being federalized are gained by a Major Command of the United States Air Force. Besides this, ANG forces are assigned to the forces of Air Expeditionary and can be deployed to task orders with the active duty and the Reserve of Air Force counterparts. They can also be subject for activation by the Governor's order providing protection for property and life.