Aggressive Topeka, KS Military Defense Attorneys
When You Need a Court Martial Lawyer in Topeka, KS
Our military defense attorneys have successfully represented military members worldwide.

The experienced court martial lawyers at Gonzalez & Waddington have earned a reputation for representing military service members at Army, Navy, Marine Corps, and Coast Guard installations worldwide. If you are stationed in Topeka, KS and are accused of a military crime, hiring the most hard-hitting defense attorney can be the difference between having your rights trampled or winning your case and saving your career. Our court martial defense lawyers defend Topeka, KS service members in both UCMJ and administrative matters. These include representing military personnel accused of sex assault, drug offenses, and other offenses under military law.
This film is an excellent example of why you must retain the best criminal defense attorneys available
Our military criminal defense lawyers aggressively defend false accusations of rape, child abuse, and sexual assault under Article 120 UCMJ, 120b UCMJ, and 120c UCMJ.
Unlike the majority of civilian military criminal defense lawyers, or your assigned military lawyer, we do not commonly plead guilty. When our attorneys are retained, we make the military prove their case beyond a reasonable doubt. We take almost every case to trial and fight the allegations in front of a panel.
Our military court martial victories are clear. The accused military service member and his or her future is our main concern. Our defense attorneys maintain lighter caseloads than the usual free defense attorney so we can concentrate on each trial on an individual basis. Your trial will not be delegated to a random lawyer and we will not intimidate you into a guilty plea at the eleventh hour. Our court martial attorneys have successfully contested military court martial and administrative separation cases in the United States and globally.
Topeka, KS Court Martial Lawyers
Our experienced military defense attorneys will use our skills to defend your court martial or administrative separation case in Topeka, KS.
Call today to speak with a hard-hitting court martial lawyer
Military service members working in Topeka, KS merit the best military defense lawyers available to defend them at their court martial or administrative separation proceeding.
If you or a family member are stationed in Topeka, KS and are accused of a UCMJ offense, such as sexual assault, or if you are facing an admin separation, Article 15, elimination board, or letter of reprimand, call our court martial defense attorneys now.
Click here for military law resources: Army Lawyer – JAGINST 5803.1E: Prof. Conduct of Attys
Topeka, KS information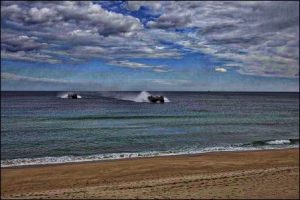 The capital city of the Kansas State and the Shawnee County's seat, Topeka, KS is situated along the river Kansas, which is in the Shawnee County central part, is located in the north-east of Kansas, in the United States Central. The population of this city was 127,473 according to the census in the year 2010. The Metropolitan Statistical Area of Topeka which includes Jefferson, Jackson, Shawnee, Wabaunsee and Osage counties consisted of a population of 233,870 according to the 2010 census.
Located at the intersection of U.S. Highway 75 and 1-70 in the north-east of Kansas, Topeka has an area of 159.21 k square (61.47 square miles), out of which 155.84 km square (60.17 square miles) is land and 3.37 k square (1.30) square miles is water. Topeka is considered to be one of the places which accounts for the most variations in precipitation, temperature and the winds.
Key Highlights of Topeka, KS
Topeka, KS is home to one of the first African-American kindergartens. The place was also a home to Oliver Brown, the plaintiff named in the Brown v Board of Education. This was the case which was able to eliminate the 'separate but equal' standard, with the requirement of the integration of the races in the public schools of America. In 1960, the census reported the population of Topeka as 7.7% black and 91.8% white.
Major Attractions in Topeka, KS
You have the choice of traveling back in time with the ride on a vintage carousel of 1908 or you choose to enjoy the sightseeing on Gage Park an on a ride in the mini train for one mile. You are able to follow the trailblazer's path in the Free State Topeka Movement of the 1860. The Kansas Discovery Centre for children is pure fun with the unique outdoor and indoor activities.
Talking about the education and people
Here you have people from different walks of life, like actors, musicians, sports people, politicians and even writers. As mentioned earlier you find 11.13% of blacks as compared to 76.53% of whites. You also have Asians and Native Americans residing here. You have four public school districts serving Topeka, including:
USD 437 Auburn-Washburn which serves southwest and west Topeka.
USD 345 serving the North of Topeka.
USD 501 which serves the inner-city of Topeka.
USD 450 Shawnee Heights which serves south east and east of Topeka.
Besides this you can also find multiple private schools, universities and colleges here.
Military Details
The previous Forbes Air Force Base, now called as Forbes Field is a military-civil airport used jointly by the Airport Authority of Topeka. It is located 4.8 km (3 miles) to the south of Topeka. It is an installation of the Kansas Air National Guard besides being a municipal airport which is active. This is considered as the home to 190th Air Refueling Wing. In the 1973, this was closed as the United States air force base. This was established by the Topeka Army Air Field, AAF, in the year 1941. The 190 ARW (Air Refueling Wing) of the KANG (Kansas Air National Guard) occupies around 87 ha (215 acres) in the Forbes Field in the north. The 190 ARW's mission is to provide training on a professional basis to the military and get them ready to serve the nation, community and state. This 190 ARW occupies administrative facilities 7 in number with 2 facilities for service and industrial facilities up to 16 in number. This 190 ARW has the commander and the vice-commander both in the rank of colonels.