Aggressive Fort Knox, Kentucky Military Defense Attorneys
Fort Knox Court Martial Lawyers
Our firm's founding partners, Michael Waddington,and Alexandra Gonzalez-Waddington, both graduated from Temple University School of Law in Philadelphia, PA. Mr. Waddington is a member of the American Board of Criminal Lawyers. The ABCL is known as one of the most esteemed legal groups comprised of some of the top defense attorneys in the United States. Entry is by invitation only and exclusive to highly experienced defense lawyers with at least ten years of experience defending criminal cases. In addition, at this time, they must have defended 50 or more felony cases and must have won 35 or more jury trials.
Moreover, he was voted a "Super Lawyer" in Georgia and is ranked Superb on AVVO.com. A few of his cases were made into documentary films, such as "The Kill Team." He also regularly instructs criminal defense attorneys on trial advocacy.
Our high-powered Army court-martial defense attorneys will use our skills to defend your court-martial or administrative separation case at Fort Knox, KY.
Call today to speak with a hard-hitting court-martial attorney.
Military personnel working at Fort Knox Army Garrison merit the resources.html">best military lawyers available to defend them at their court-martial or administrative separation (ADSEP) hearing.
If you or a family member are stationed at Fort Knox and are suspected of a military crime such as sexual assault or if you are facing an administrative separation, Article 15, show cause board, letter of reprimand, or GOMOR, then call our court-martial defense lawyers immediately.
Fort Knox, KY Military Installation
Fort Knox is under construction for new facilities, including the Army's new Human Resources Center, the largest construction project in the base's history. The Army's Human Resource Command Center was moved from the Washington, DC, and Virginia area to Fort Knox in 2009.
The Fort Knox base includes a 31-bed community hospital, a troop doctor's office, a pharmacy, and a veterinary clinic. Tenants of the command base at Fort Knox are the Army Human Resources Command, the United States Army Cadet Command, and the United States Army Accessions Command. The Defense Finance and Accounting Service, Army Community Hospital, Veterinary Treatment Facilities, Fort Knox Weather Operations, Civilian Personnel Advisory Center (CPAC), and other residents.
Fort Knox is home to the 3rd Brigade Combat Team, the 1st Infantry Division, Army Recruiting Command, and Army School System Training Centre. It is also home to the US Army Recruit Command and the 2d Region (ROTC) Readiness Group in Knox.
Fort Knox Military Defense Lawyers
Due to the extensive history of Fort Knox, it is also known as the Bullion Depository of the United States, which housed much of the country's gold reserves and is adjacent to the military facility.
Fort Knox is a US Army location in northern Kentucky and comprises three counties with over 12,000. Fort Knox, Kentucky, is a US military base in Radcliff, Kentucky, 24.14 km north of Elizabethtown and 56.32 km southwest of Louisville. It is an Army base in Kentucky with more than one hundred thousand acres spread over three counties.
Fort Knox is a US Army facility in Kentucky, South of Louisville and Elizabethtown. The history of Fort Knox includes the preservation of some of the most important historical documents in American history: the Gettysburg Address in 1941, the Constitution of the United States, and the Declaration of Independence were moved to Fort Knox in the nearby Bullion Depository of the United States in the wake of the bombing of Pearl Harbor in 1944 until orders were issued in 1944 after D-Day. The Barren Depot, also known as Fort Knox Fortified Vault Building, adjoins the base as an army post.
Fort Knox Background
Fort Knox covers 109,000 acres in the Kentucky counties of Kentucky Bullit, Hardin, and Meade and has been known as the US. Army Armor Center military home for more than six decades. The base is unique as one of only three US. Army bases large enough to keep their high school in a house built in 1958. Fort Knox is also home to the United States Army Human Resources Command Timothy Maude Center of Excellence, named after Lt. Gen. Maude, a senior member of the military who died in the September 11, 2001 attacks.
Kentucky Military Defense Lawyers
Fort Knox is home to Mounted Warfare, the US Army's Training and Doctrine Command, whose primary mission is to train soldiers and armored personnel. Major units at Fort Knox, Kentucky, are the Army's Accession Command, Personnel Command, Army Recruitment Command, and Army Cadet Command. Fort Carson Army Base, United States of America Fort Carson is a US military facility located in the city of Colorado Springs in the Colorado state of Colorado in the United States.
The post contains an airfield called Godman Army Airfield, which was used by the United States Army Air Corps and its successor, the United States Army Air Forces, during World War II as a training base. Fort Knox is also known for the General George Patton Museum, featuring static displays and an Army tank exhibit. Soldiers come to Fort Knox for 30 days or more, and PCs check-in at the Processing and Control Station (Proc-CS) at Rockenbach Hall (built-in 2020), [159] and the Black Horse Regiment Road Room 130.
The Transit Authority of Central Kentucky (TACK) provides various ways for personnel to get to and from the base. We offer the municipality programs at lower prices than you will find in any post office in the area. In addition, there are two Child Development Centers (CDC) facilities on the post that offer full-day, part-time and hourly care.
Military families can extend their BAH far beyond their budget compared to other army posts. In addition, families with children of school age living on the base (Radcliff, Vine Grove, Elizabethtown) are covered by Hardin County School District and Elizabethtown Independent School District.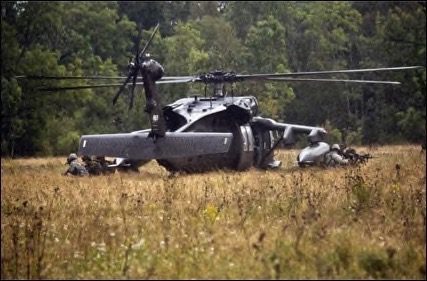 Those who live outside the post office send their children to the corresponding school district at the base. A free, objective review of our community and our social housing will help soldiers decide to live from the bottom up.
Named after Henry Knox, George Washington's Commander-in-Chief of Artillery and America's first Secretary of War, it is one of the Army's most important facilities during the Civil War. Since then, Fort Knox has expanded from its artillery beginnings to a broader base, inviting various units to meet the Army's more comprehensive needs. Founded in 1883 by the world-famous US Army General George S. Patton, the Patton Museum is one of the most popular attractions at the Army Base. It houses the world's most extensive collection of objects related to his historic career.
After General Lee's surrendered to Appomattox, the area around Fort Knox was returned to the local community and populated by the reserve soldiers who continued to train on the training grounds.
With over 800,000 inhabitants, Louisville is the second-largest city in Kentucky and a great place to visit and live. Fort Knox is located next to the town of Radcliff, 15 miles south of Elizabethtown and 35 miles north of Louisville, Kentucky. Radcliffe's is one of the state's military-inhabited areas.
There are likely family activities such as the Louisville Zoo, Kentucky Kingdom, Louisville Nature Center, and Kentucky Science Center that make the drive to and from the base of your everyday routine.