By MONI BASU
The Atlanta Journal-Constitution
February 22, 2008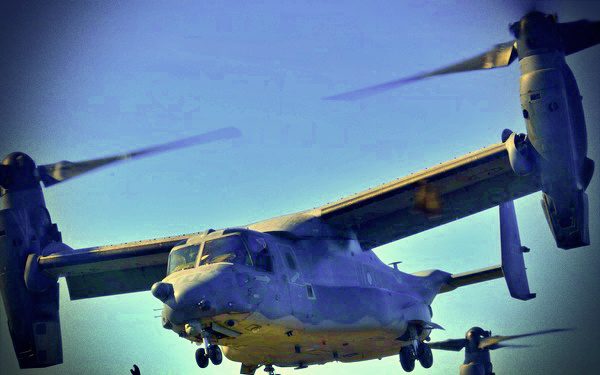 Christopher Phillip Shore spent eight months as an accused murderer. At only 26, he lived with the possibility of spending the rest of his life behind bars.
But through his "ordeal," the Georgia soldier retained a calm about him.
He spoke in pragmatic terms about his life, his hopes, his dreams and the 15 months he spent at war in Iraq.
Rarely did he publicly express doubt about himself. "I did not kill that man," he said repeatedly about the Iraqi man he was accused of shooting. "I am confident things will turn out well."
But on Wednesday, the day that brought resolution to the uncertainty he had lived with, he told his lawyer that he was more terrified of entering the courtroom than he was when he led a charge into a den of known insurgents.
He had been scared that warm June night when his scout platoon blasted their way into a suspicious house in the northern Iraqi city of Kirkuk. He recalled the rocket launchers, frag grenades, the smoke, the dust, the confusion. His heart was pumping fierce. He didn't know if he would make it back out alive.
But he knew he would do all he could to stay alive. He felt a modicum of control.
He didn't feel that assurance earlier this week as he entered the stark cinder-block building that serves as a courtroom at Honolulu's Wheeler Army Airfield. Shore told his attorney Michael Waddington: This is the most terrifying thing that has happened in my life. I have no control over this.
Shore's fate rested with nine of his peers, five enlisted soldiers and four officers.
They believed that Shore did not intend to kill to kill the Iraqi insurgent during the ferocious raid last June. Waddington convinced them that Shore was ordered to kill the man by his patrol leader, Sgt. 1st Class Trey Corrales. He argued "successfully" that Shore did indeed fire his M-4 Carbine that night but deliberately missed the man.
Because he had illegally discharged his weapon, the jury found Shore guilty" but of a lesser charge of aggravated assault. On Wednesday, he was reprimanded, sentenced to 120 days in jail and reduced two pay grades from a specialist to a private.
Waddington called the sentence "fair."
"They convicted him of what he did and that was discharging his weapon," he said in a phone interview from Honolulu. "Shore obviously did not want to go to jail but he was actually pleased with the sentence."
He was spared a dishonorable discharge, which would have effectively ended his military career and tainted him for life. Waddington was confident Shore would be able to soldier on, regain his rank and spend a lifetime in the Army, if he wanted to.
Shore always said the Army was his love. The court-martial hasn't soured him, yet.
Shore and his family were ultimately relieved. They had gone through a long journey that might have ended up in a far worse place. The initial premeditated murder charge carried a maximum penalty of life without parole.
"It may have been a fair sentence but you got to understand something: that's my son," said an emotional Brian Shore on the phone.
"Phil kept reassuring all of us that it would be OK," he said of the moments after the sentence was read aloud. "I didn't buy it. I just looked into his eyes. Sitting in jail for 120 days, well, that's a long time for me."
True to form, Shore kept a straight face throughout the court-martial. He did not take the stand during the trial but addressed the court in the sentencing phase.
He told jurors about how he had grown into manhood playing in the woods of Walton and Barrow counties, how he always wanted to be a warrior.
He described matter-of-factly the countless combat missions in Iraq.
He broke down only once in court — when he recalled a helicopter crash last August that killed 10 of his buddies, half the platoon.
"I know it's real easy if you've never been in this situation
to Monday quarterback and say what the law says," Shore said. "You don't know until you're there."
He stood straight at attention, his medals pinned over his left chest, to hear the sentence. His father thought he saw his son's shoulder droop when the jail time was announced. Other than that, Shore did not flinch.
His wife weeped as she sat behind him in court. Her relationship with her husband had gone through its ups and downs but they had decided to make a go of it.
She moved to Hawaii just days before the court-martial and settled into a new home at Schofield Barracks hoping for a future as bright as the Honolulu sun.
But Thursday morning, she woke to take her two young girls to school by herself. She told them daddy was on another mission not that he was already in a Navy brig in Pearl Harbor, starting a lonely confinement.
Maj. Gary Johnson, command judge advocate for the 25th Infantry Division's 3rd Brigade, said Shore would likely be moved to a more permanent holding facility at Fort Lewis in Washington, Fort Knox in Kentucky or Fort Sill in Oklahoma.
Johnson said Shore will have an opportunity to make a clemency appeal to have his sentence reduced. In the Army, Johnson said, the accused "has a second bite at the apple."
The current acting division commander, Brig. Gen. Michael Bednarek will finalize Shore's sentence in the coming weeks.
For Shore's family, simple flag-waving folks who hail from small town Georgia, the notion that the American military would come after one of their own was alien.
From the very beginning, they stuck by Shore, proclaiming his innocence and hailing his dedication as a soldier.
They believed the Army was driven to prosecute him for political reasons — maybe America had to prove its morality to the Iraqis.
"To get him on a murder charge in the middle of a combat session, that's not right," Brian Shore said. "I don't understand any of this. I'm still angry at the Army."
Waddington has defended soldiers in about a 100 courts-martial. Some he's won; some he's lost. He moves on.
But this case, he said, was personal.
Shore was the affable hometown boy for Waddington, who lives and practices in Augusta. He thought the Army had been unfair to his client from the moment that Shore reported the events of that fateful June night.
Waddington criticized the Army investigation as "sloppy." He said the Army possessed nor presented any physical evidence to warrant a murder charge.
Waddington felt vindicated when an investigating officer agreed the Army lacked evidence linking Shore to the Iraqi man's killing. But the commander of the 25th Infantry Division did not abide by the report issued after an Article 32 hearing, the military's equivalent of a grand jury investigation.
Instead, Maj. Gen. Benjamin Mixon, in one of his last acts as division commander, referred Shore's case to trial for murder.
"That's not how you treat a soldier," Waddington said. "You don't go forward with a man who just served 15 months in combat.
"My children are in Georgia sleeping safely in their beds. They are able to do it because of men like Phil Shore."