http://nacdl.org/patterncross – NACDL's Pattern Cross-Examination for Sexual-Assault Cases – In sexual assault trials, many prosecution witnesses see themselves as advocates and members of the prosecution team. Some witnesses will do whatever is necessary to win and send the defendant to prison. This may include lying, exaggerating, and misstating facts. Pattern Cross-Examination for Sexual-Assault Cases was written for criminal defense lawyers on the front lines in the war on sexual assault. It contains pattern questions that can be used to dominate prosecution witnesses and level the playing field at trial.
Designed to give defense counsel cross-examination questions that can be easily modified and used in a variety of sexual assault cases, this resource will help defense lawyers cross-examine challenging witnesses without having to reinvent the wheel with each new case. It contains thousands of questions to effectively cross-examine a variety of witnesses, including the alleged victim; crime scene investigators; sexual assault forensic examiners; DNA experts, hostile witnesses, and more.
It covers a range of topics including selective memory; victim injury; the motive to lie; false allegations; false confessions; proper evidence handling; and more. Many of the questions are based on medical and law enforcement textbooks and training manuals that are used throughout the United States.
The questions provided serve as a starting point. Because every case is different, the cross-examiner should modify the questions based on the facts of their case. This Trial Guide is not a textbook on the theories of cross-examination, rather, it provides sample questions based on fact patterns commonly encountered in sexual assault cases.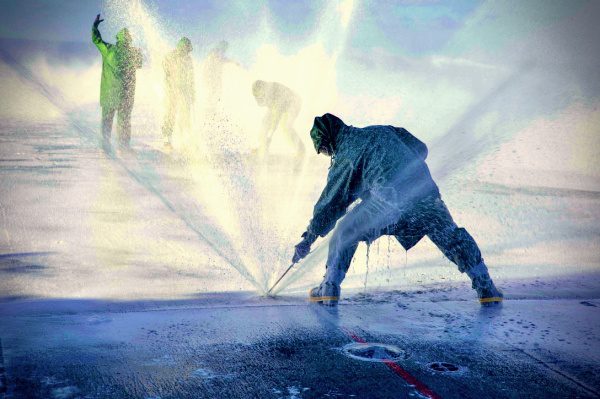 View Sample Pages Here: http://bit.ly/309QEG8
Includes Chapters on:
CHAPTER 1: Dealing With Difficult Witnesses
CHAPTER 2: Cross-Examining the Alleged Victim
CHAPTER 3: Cross-Examining the Sexual Assault Forensic Examiner
CHAPTER 4: Commonly Used Sexual Assault Examiner Terms
CHAPTER 5: Cross-Examining Witnesses Regarding Forensic Evidence
CHAPTER 6: Cross-Examining Law Enforcement
CHAPTER 7: Cross-Examining Bystanders/Friends
About the Authors:
Michael Waddington is a criminal defense lawyer who has successfully defended cases in military courtrooms around the world, including Japan, South Korea, Germany, Iraq, Bahrain, Italy, England, and across the United States. He's been involved in some of the highest-profile court-martial cases—from the "War on Terror" to the "War on Sex Assault"—and has been reported on and quoted by hundreds of major media sources worldwide. He is also the best-selling author of Kick-Ass Closings: A Guide to Giving the Best Closing Argument of Your Life and The Art of Trial Warfare: Winning at Trial Using Sun Tzu's The Art of War. He has provided consultation services to CNN, 60 Minutes, ABC Nightline, the BBC, CBS, and the Golden Globe-winning TV series, "The Good Wife." He appeared in a major CNN Documentary, 2009's "Killings at the Canal," and some of his cases have been the subject of books and movies, including the Academy Award Winning Documentary "Taxi to the Dark Side," and the 2013 documentary, "The Kill Team."
Since 2013, Mr. Waddington has been an annual contributor to the American Bar Association's publication, "The State of Criminal Justice." He is also a fellow of the American Board of Criminal Lawyers (ABCL).
Alexandra González-Waddington is a founding partner of the González & Waddington Law Firm, and a Georgia Registered mediator. She has represented and defended hundreds of defendants charged with sexual crimes and has worked on some of the most notorious war crime cases stemming from the Iraq and Afghanistan wars. A former Public Defender in the State of Georgia, Alexandra has worked on various types of cases, including rapes, larcenies, and white-collar crimes. She graduated from Temple Beasley School of Law in Philadelphia, PA where she successfully completed Temple's Nationally ranked Integrated Trial Advocacy Program. From 2015 through 2021, she wrote chapters in the American Bar Association (ABA) books, "The State of Criminal Justice." This annual publication examines major issues, trends, and significant changes in the criminal justice system and is one of the cornerstones of the ABA's Criminal Justice Section's work. This publication serves as an invaluable resource for policy-makers, academics, and students of the criminal justice system.
To order, click here: http://nacdl.org/patterncross
Call (202) 465-7661 to order by phone!