When You Need a Court Martial Lawyer in Radcliff, KY
Our military defense lawyers have successfully represented military service members around the world.

The aggressive criminal defense lawyers at Gonzalez & Waddington have gained a reputation for representing military members at military installations worldwide. If you are stationed in Radcliff, KY and are under investigation for a military offense, then retaining the most hard-hitting court martial defense attorney can be the difference between having your rights trampled or winning your case and redeeming your career. Our court martial defense attorneys defend Radcliff, KY service members in both criminal and administrative matters. These include defending military service members accused of sex assault, murder, and other offenses under military law.
This video is a great example of why you need to select the best military lawyers that you can find
Our military criminal defense lawyers aggressively defend false accusations of rape, child abuse, and sexual assault under Article 120 UCMJ, 120b UCMJ, and 120c UCMJ.
Unlike the majority of civilian military attorneys, or your assigned military lawyer, we only plead guilty as a last resort. Our lawyers compel the military to prove their case beyond a reasonable doubt. We take almost every criminal case to trial and fight the allegations in front of a panel.
Our military court martial outcomes are clear. The accused military service member and his or her future is our primary concern. Our court martial lawyers maintain lighter caseloads than the average appointed defense attorney so that we can focus on each case on an individual basis. Your trial will not be delegated to a random lawyer and we will not push you into taking a dive at the last minute. Our court martial defense attorneys have successfully contested military court martial and ADSEP cases in the United States and around the world.
Radcliff, KY Court Martial Lawyers
Our high-powered court martial lawyers will use our experience to fight your court martial or administrative separation case in Radcliff, KY.
Call today to speak with a hard-hitting court martial defense attorney
Military service members working in Radcliff, KY deserve the best court martial defense attorneys possible to represent them at their trial or administrative separation (ADSEP) hearing.
If you or a loved one are stationed in Radcliff, KY and are accused of a UCMJ crime, such as sexual assault, or if you are dealing with an admin discharge, NJP, elimination board, or reprimand, call our military defense attorneys immediately.
Click here for military law resources: Judge Advocates Association – Judge Advocates Association
Education, Travel and other facts about Radcliff, KY
Radcliff is in Hardin County of Kentucky, United States and it is considered as a home rule-class place. The economy of Radcliff, KY is dominated by the Fort Knox adjacent and is an army base close to Elizabeth town. The population of Radcliff saw a lot of fluctuation which depended on the units at the base's deployment, but with the reorganization of the BRAS and Resources Command of the U.S. Army quartering to Fort Knox was able to create a stable and large population. The city has an area of 30 km square (11.5 square miles) in total. The land out of this area is 30km square (11.5 square miles) with the water being only 0.09%. According to the U.S. census of 2000 the population of Radcliff, KY was 21,961, which included the metropolitan area of Elizabethtown.
Call our experienced military sex assault lawyers today for help finding the best civilian military attorneys for your case.
Key highlights of Radcliff, KY
Talking about history, Radcliff was incorporated in the year 1956, but was established in the year 1919. This was when Horace Mc Cullum had lots subdivided along the Wilson Avenue and these were sold to the highest bidder in an auction. The new community was named after Major William Radcliff, who was the head of the Quartermaster Corps. The Radcliff Fire Department was established in the year 1955, and so was the Radcliff Civic Club. It was after this that the Police Department was established with the officers paid on the basis of fees.
Travel and Radcliff, KY
There are choices depending on what you are interested in when visiting Radcliff. Nature lovers can opt for the Saunders Springs which is an area full of woods, located on a terrain which is steep with features considered historic. This seems apt for the studying of nature, picnicking, hiking and also historic interpretation. There is another option available, which is the Fort Duffield, which is a historic place and worth a visit. There are also the Bridges to the Past, Armor Unit Memorial Park, Tioga Falls and more.
Talk about the education in Radcliff, KY
There are two public schools in the secondary level in the city limits of Radcliff. Most opting for high-school go for the North Hardin High School with few opting for the John Hardin High School. There is the North Park Elementary, Meadowview Elementary, Woodland Elementary, Radcliff Elementary, North Middle School and the North Hardin Christian School which is a private school and caters to all-grades, run by the Baptist Church of the Radcliff's Fellowship.
Military Details
T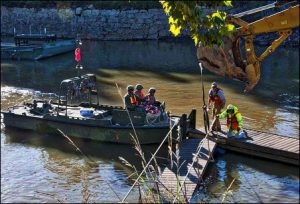 he military base of Fort Knox holds the Army human resources Centre of Excellence of the army of U.S. Armor Centre. This was being used for training purposes for the Marine Corps and Army. It was in the year 1931 that that mechanized cavalry's small force started using Fort Knox as a site for training. Later, it was permanently turned into a garrison in the year 1932 and called Fort Knox again. It was in 1936 that the 1st Regiment of Cavalry was joined by the 13th and became the 7th Cavalry mechanized Cavalry.
An armored Force was established in the year 1940, having its headquarters at Fort Knox and the 7th Cavalry Brigade became the 1st armored Division. It was during this time that the Armored Force Replacement Centre and the Armored Force School were sited here, at Fort Knox. This site has an airfield which is called the Godman Army Airfield, used by the Army Air Corps of the United States and the successor the Army Air Forces of the United States. This was used as a base for training during the 2nd World War. This airfield is yet being used by the Army Aviation Branch of the United States.