Cities in Delaware where our military defense attorneys represent service members at court-martial and in administrative separations:
Dover DE Military Defense Lawyers
Delaware Air Force Bases where our lawyers practice: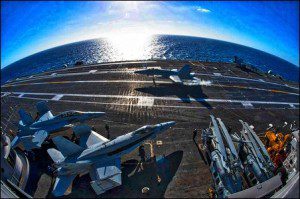 Dover Air Force Base is located in Dover, Delaware. It is home to the 436th Airlift Wing, the 512th Airlift Wing, and an Air Force Reserve Wing. Dover AFB has an acreage of 3,900, two runways, and over 1,700 buildings.
Defense resources including aircraft and aircraft related equipment assigned to the base cost $5.8 billion. It also provides nearly $480 million each year to the local economy also in part to its ranking as Delaware's third largest industry. The base is home to 4,200 military, 1,200 civilians, and 2,500 reservists.
A journey across the small state of Delaware
Delaware, named after Virginia's first colonial governor 'De La Warr', is the second smallest state and is located in the Boston-Washington Corridor of the United States. This Mid-Atlantic state is bordered by Maryland in the south and west, by New Jersey in the northeast, and by Pennsylvania in the north.
The state is formed of three counties, namely New Castle, Kent, and Sussex, which is the lowest number of counties in any state. New Castle is an industrialized county while the rest two counties are mainly agricultural counties. This sixth least populous state lies in the northeastern portion of the Delmarva Peninsula. The sixth most densely populated states of America were inhabited by Native Americans. It was one of the thirteen colonies that participated in American Revolution. As per the American Census of 2010, the population of the state is 935,614. Wilmington is the largest city of the state.
Key Highlights of Delaware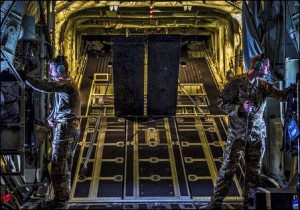 A biggest highlight attraction in Delaware is high speed car racing in Dover International Speedway. One can get experience of Monster Mile there. Hagley Museum and Library unfolds various innovations, new scientific technology and business strategies.
It gives a chance to explore Eleutherian Mills and explore the gunpowder making process. Riverfront Wilmington harbors beautiful landscapes. Delaware Theatre Company offers a wonderful theatre experience.  Rehoboth Beach harbors beautiful town area on the east coast of the state which offers a grad chance of tax free shopping. Other key attractions include Brandywine Zoo and Frightland.
This zoo has one hundred fifty different types of animals and is a great place for activity like Art in park and Zoo kids etc. Frightland gives view to eight different types of scaring and frightening Halloween attractions. The Ferry experience, that connects Cape May city in New Jersey with Lewes in Delaware, helps spotting the new harbors, sea birds and light houses.
Winterthur Museum displays impressive collection of American art, and its sixty acre Garden offers opportunity to great clicking moments and sights. Delaware Art Museum displays wide diversity of paintings of the artists. The largest water park of Delaware, River Safari Water Park offers great exciting water activities.
Military Details of Delaware
Military was established in Delaware in seventeenth century with prime mission to guards the inhabitants against assaults. There is only one military base in all the counties. In the western side of this mid Atlantic US state, Dover Air Force Base, stationed 3 kilometers away from Dover, is under operation of Airforce and it marks its existence back to the year 1941. Its main purpose was to cater civilian and commercial flights. Army Aircorps captured the airbase after the attack of Japan militants over the Pearl Harbour.
The year 1942 marked the initiation of anti sub-marine operations. After the year 1942 war, all the units were separated from Dover, except the 4404 the base standby squadron. With the advent of Korean War and the Cold war, Dover AFB was reestablished in year 1950. This base played an active role in the war between Syria and Egypt. Besides this the air base has been vastly used in conflicts of Yugoslavia and Somalia and also in attacks over Afghanistan and Iraq.
436th Maintenance Operations Squadron, Third and ninth Airlift Squadron, 736th Aircraft Maintenance Squadron and 512 Airlift Wing Squadron are some of the important Units of Dover Airport Base. Eagle Heights Company trains the new comers in the air force. Spread over an area of 1.7 km- square, it hosted about three thousand three thousand individuals from both military and civilian background. It hosts the museum of Air Mobility Command. The small state of Delaware has a year 2003 founded, publicly funded charter high school called Delaware Military Academy.